On Wednesday, former NBA center Kendrick Perkins broke the news that Kyle Lowry and the Miami Heat are experiencing problems. According to the report given by Pekins on ESPN, Lowry and the Heat are not "seeing eye to eye" at the moment. The Miami Heat guard's veteran status prompted Perkins to suggest a trade to the Los Angeles Clippers. According to the NBA champion, since the relationship is already in the gutter perhaps it is best for the Heat to trade the star guard. 
Speaking about Lowry-Heat's relationship, Perkins said that the team and the star player are not seeing eye to eye at the moment. "Kyle Lowry is not seeing eye-to-eye with the Miami Heat over there," he said. However, Perkins did not reveal the reason for the growing discomfort between the two. Moreover, Perkins also added that perhaps, it was time for the Heat to make a trade with the Clippers.
He said that coach Tyronn Lue and Lowry are good friends which could make the trade good for both teams. "Him and Ty Lue are good friends. [The Clippers] could be a perfect fit for him. He don't have to come in to do much" Perkins added.
Despite Kendrick Perkins' claims, previous reports have suggested that the Miami Heat don't plan on letting go of Kyle Lowry anytime soon. But it wouldn't be surprising if Perkins' statements were true. However, it is also true that Lowry hasn't exactly been the kind of player Miami expected to get after acquiring him from the Toronto Raptors. A factor of such kind can definitely become a reason for discomfort.
Related: "I wish he would stop flopping" Kyle Lowry called out by Heat icon Tim Hardaway
Is it viable for the Miami Heat to trade Kyle Lowry?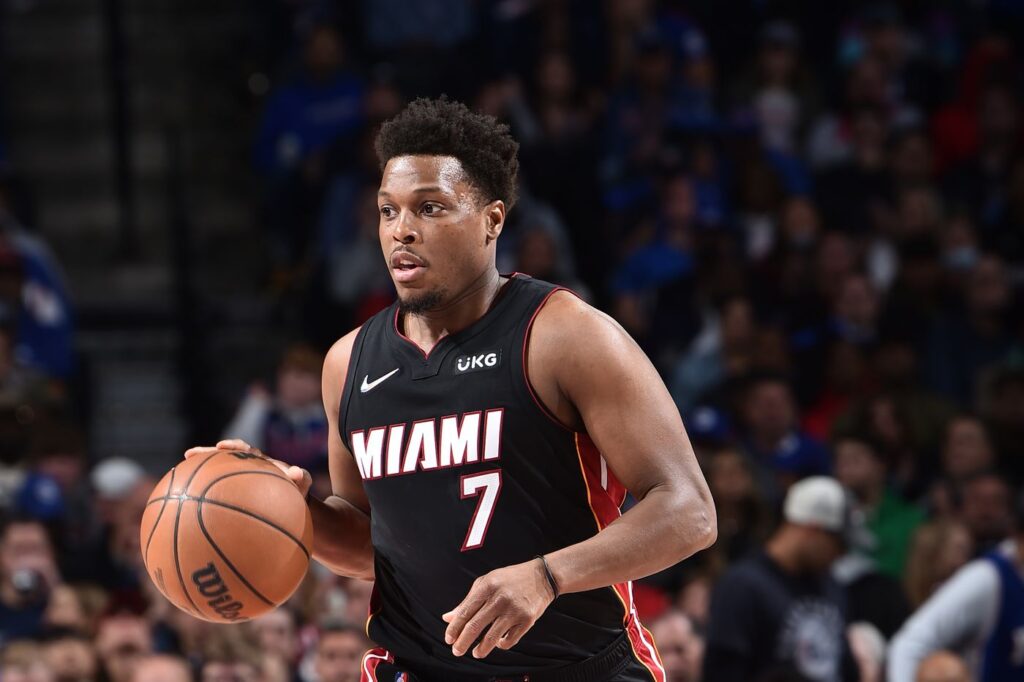 When compared to his days with the Toronto Raptors, Kyle Lowry is a diminished player at this point in his career. Lowry spent six consecutive seasons as a Toronto Raptor All-Star. While his final season with the Raptors saw him fall short of the NBA's All-Star Game, his numbers were still respectable.
With that in mind, the Miami Heat signed Lowry with the anticipation of acquiring a star player. Unfortunately, this never occurred, and the squad is now stuck with a player who is a shadow of his former self. He had career highs in scoring (13.4 ppg), assists (7.4), assists per game (7.5), rebounds (4.5), and steals (1.1) during his time with the Heat last season.
Though he's still a capable guard, Lowry's play has dwindled in recent years. This brings up to the present day, where it's becoming increasingly clear that he's starting to slow down. The seasoned guard has been scoring 12.2 points, dishing out 5.3 assists, grabbing 4.4 boards, and swiping 1.1 steals a game thus far this season.
In Case You Missed:
Bradley Beal cannot stop laughing after Kyle Lowry's 'Oscar' antics come out during clutch moment
"That's trash" Kyle Lowry cannot maintain a straight face when asked about Jimmy Butler' new 'homeless' hairstyle
Do follow us on Google News | Facebook | Instagram | Twitter