Former NBA player turned analyst Kendrick Perkins believes that New Orleans Pelicans marquee star Zion Williamson is the second-best dominant player in the league. The former NBA Champ ranked him just below Milwaukee Bucks star Giannis Antetokounmpo.
Zion has been one of the best power forwards and is always one step ahead of his opponents. Taking the same into consideration, Kendrick Perkins quoted on the latest episode of ESPN's NBA Today, "He's box office. He's delivering every time the cameras are on him. I want him to be a better rebounder. Outside of that, he is the most dominant player right under Giannis in the game today." Zion Williamson is currently averaging 22.5 PPG, 6.4 RPG, and 4.0 PG.
Perkins added, "I believe Zion is going to be the face of the NBA once LeBron James retires. I believe it. I see it. Just getting him in great health. He's in great health now. But once the season starts, he's going to be in even better health."
Recently, against the Oklahoma City Thunder, Zion dropped 23 points, eight rebounds, and eight assists, taking his team to an emphatic win.
Also read "20 years later, Lana Rhoades' son would do that too" Blake Griffin shocks the Celtics bench with a MONSTROUS jam to the basket, fans…
Zion Williamson could be the face of modern-day NBA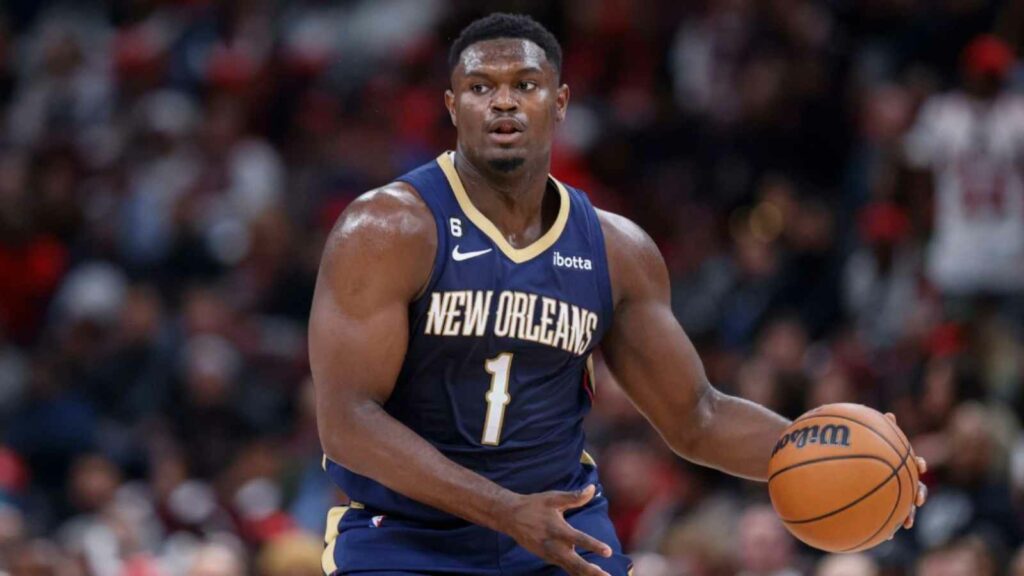 Kendrick Perkins thinks Zion Williamson is the poster boy of the NBA, and there isn't any denial of this. Zion is yet to reach his full potential; once he does, he can be the household name in the NBA world. The counter take unfortunately involves his injuries which has often hampered his growth and trajectory from.
However, the 22-year-old is dominant, and his shooting record speaks for itself, which is 58.8% from the 2PT range, with most of his shots coming near the paint. Zion missed a few games due to a foot injury, but after he returned to the line-up, he didn't care to look back. Knowing that Pelicans are ranked 3rd in the Western Conference. They have recorded twelve wins and eight losses in their twenty games.
They need Zion to maintain fitness to reach the NBA finals, as he is their formidable player. But a long season can be seen, and hence the management should take care of Zion's workload so that he stays away from injuries.
New Orleans Pelicans will look to register back-to-back wins when they take on the San Antonio Spurs next.
Also read "Imagine if somebody talked about their child how they spoke about me" Zion Williamson slams his BODY SHAMERS after making a strong comeback in…
Also read "Lil White Boy ran for his life" Fans troll Doug Edert as he runs to save his life after exchanging slaps with Syracuse's Judah…
Do follow us on Google News | Facebook | Instagram | Twitter