Kevin Durant said he studies and copies legends like Michael Jordan and the late Kobe Bryant after Hornets head coach Steve Clifford compared him to the former players. Speaking before Wednesday's game against the Nets in Brooklyn, Clifford said Durant's preparation reminded him of Bryant more than any other player.
Kevin Durant, along with Micheal Jordan and Kobe Bryant is considered one of the greatest scorers of all time. The seven-footer can not only beat any kind of defense put in front of him but can also beat them in multiple ways.
Charlotte Hornets head coach Steve Clifford recently said that Durant's preparation for the game reminds him of Kobe Bryant. Interestingly, Kobe's preparation is not unknown to the NBA world. He did not only start his preparation before everyone in the morning but also left the gym after everyone had left. Kobe was fierce and wanted to outplay everyone every single night. Durant also likes to put work into his game which is one of the reasons he is often heard saying he just wants to ball.
Also Read: Warriors vehemently respond to a civil lawsuit accusing Anthony Lamb of r*pe
Kevin Durant says it's hard to fill Kobe Bryant's shoes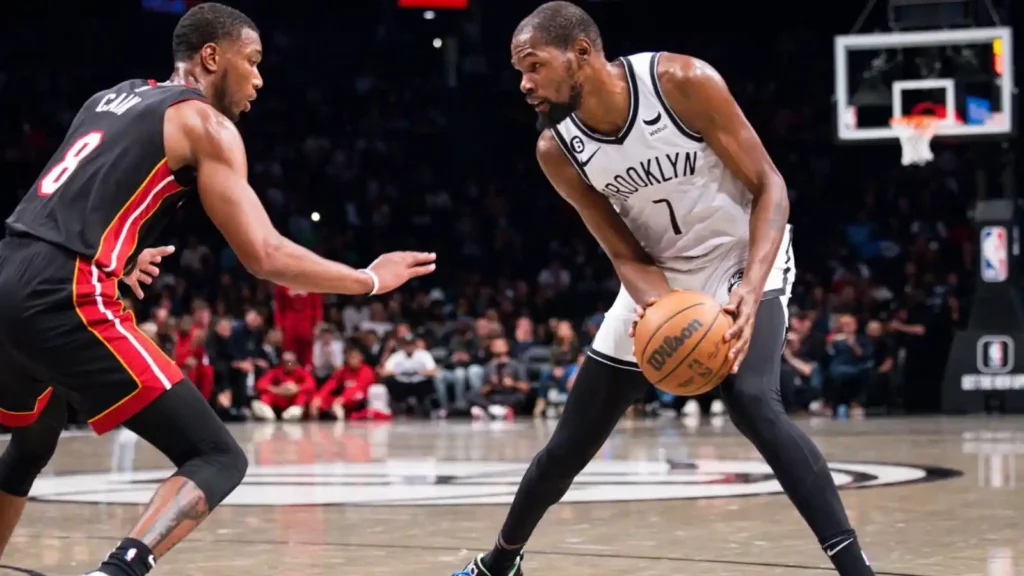 While speaking to the media in the postgame interview, a reporter asked KD's opinion about Clifford's comment. Durant did not hesitate and spoke about Bryant's impact on his game before and during his NBA career. Durant said that since his playing years he has been trying to do everything Bryant did but it is hard to fill the former Lakers' shoes. "It's hard to fill them shoes and to be a Kobe Bryant. But Kobe is somebody I've been around and still study to this day," said Durant.  
The Brooklyn Nets star said Kobe and Michael Jordan were two of the guys that he tried to play like and set the tone for his skills on the court. "I just try to copy everything he does, same with Michael Jordan," he said. The 2 x NBA champion also said that he can't be who Kobe was and could never get on the level Bryant was but he still tried to copy him. He said, "Those two guys just set the tone for everything you want to be as basketball players. So, I simply just try to copy them as much as I can."
Also Read: WATCH: Brittney Griner's prisoner-exchange video with Viktor Bout LEAKED
Kobe Bryant once said Kevin Durant is the most difficult to guard in the modern game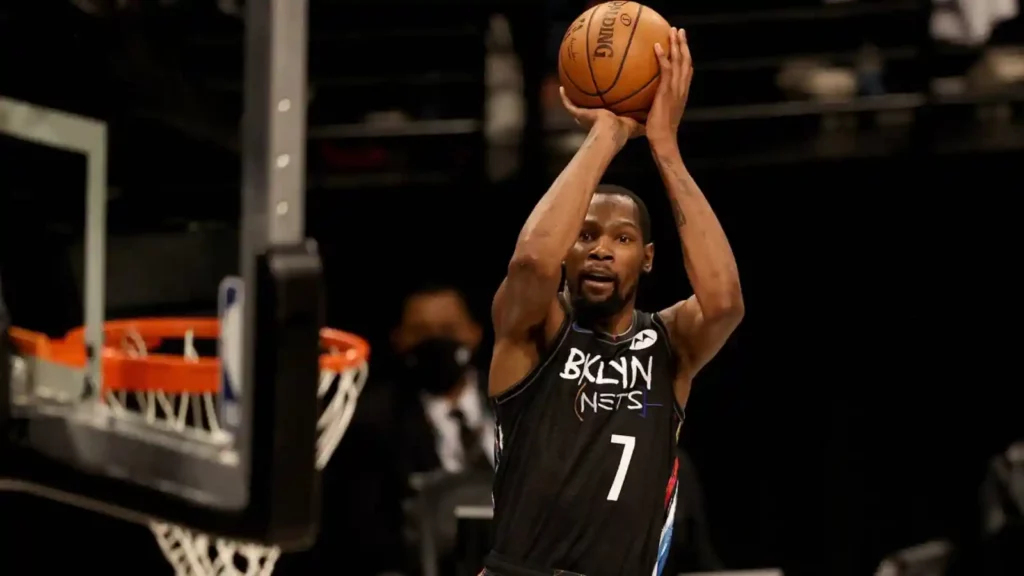 Like everyone else Kobe Bryant also said once that he could not figure out how to defend Durant. KD being a sniper on the court has always been a difficult case for opponents. There is a reason Shai Gilgeous-Alexander said Durant can do everything that Stephen Curry can. 
In an interview with Big Cat and American rapper, A-Rod Bryant said he was not really able to figure out when it came to stopping Durant. "That was the one I retired without really being able to figure out how I can stop him." Bryant added, "When he first came into the league, he was easy to defend because he couldn't go right and shoot." 
But Kobe said it became difficult to guard Durant once KD started to develop. Bryant said, "Then he started developing it, and now he can pull up left, pull up right, he can shoot the long ball, he has runners, left hand, right hand… I couldn't really figure out if this is a rhythm thing." The late NBA star said to figure out the rhythm in KD's game he started to count seconds but still failed. "I tried to count the seconds that he takes to make his moves. I couldn't really figure out that rhythm yet," Kobe said.
Truly, since day 1 of his being on the floor in the NBA, Durant for his height has shown unprecedented skills, from driving to the basket and shooting mid-range to finishing at the rim. Durant can do everything that a 6ft in the NBA can do!
Also Read: "Thankyou President Biden" – Billie Jean King, Hillary Clinton and rest of the sports world react to Brittney Griner's homecoming before Christmas
Also Read: "Murray got a bigger watch" – Twitter reacts to Jamal Murray calling game with CLUTCH three-pointer against Damian Lillard, Blazers
Do follow us on Google News | Facebook | Instagram | Twitter