Kyrie Irving has once again returned to the basketball court and the Brooklyn Nets are indeed very thankful for it. The Nets have been very inconsistent in winning this season but found a lot of ways to recover from the damage they took earlier on. They are certainly looking forward to continuing the season on a good path their head coach Jacque Vaughn and players gathering as much improvement as they can to win.
Kyrie Irving was suspended for a good amount of time following his hate speech controversy that unfolded after he allegedly "promoted" a movie that preached against the Jewish community. Irving spent a good three weeks recovering from the incident and all the backlash he received from the league, Jewish community and fans. The Nets all issued a list of six things to do before stepping onto a court again.
The former NBA Champion stuck true to his word and did what he had to do in order to regain the trust of his peers and the NBA world in general. Both Adam Smith and Nets owner Joe Tsai admitted that Irving was not antisemitic and completely understood the distress that he caused. Now as the holiday seasons rolls in, he was asked to share a thanksgiving message to the fans.
He said, "I don't particularly celebrate thanksgiving. But anybody that's getting together with their family blessings to all of you guys, enjoy the holidays. It's not a holiday for me, but please enjoy the food for me." Kyrie Irving was in high spirits while sharing his special message. Kai was extremely smart in the way he chose to answer this question. Rather than opening up about his beliefs he continued to wish families around the world for thanksgiving. It was a safe play considering his recent episode with controversy.
Also read "He threw it all away being arrogant and cocky" Shaquille O'Neal says 'narcissist' Kanye West blames others for his downfall
The Brooklyn Nets continue to find pace following Kyrie Irving's return to the squad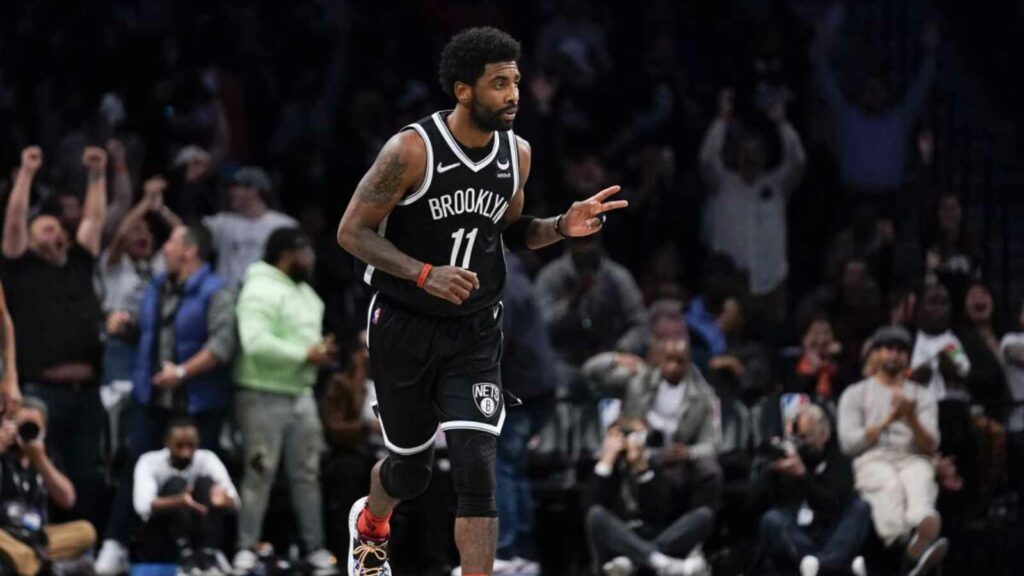 The Brooklyn Nets officially welcomed Kyrie Irving back to the lineup against the Memphis Grizzlies on the 21st of this month. He has averaged 21.5 points per game since his return and the Nets have gone 2-2 since then. This is a much better record than going 1-5 during the start of the season. Kevin Durant has been a strong leader for the team even during Irving's absence.
The team is currently inching their way to the top with a record of 9 wins and 11 losses. They are the 10th seed in the Eastern Conference and have strong chances if redeeming themselves this season. Ben Simmons has finally been contributing well on offense finishing the Pacers game with 20 points, 6 rebounds and 3 assists. Simmons putting 15.5 points per game is a huge plus point for the Nets.
Also read "Sell Magic so that it could be taken to next level" Shaquille O'Neal reveals interest in buying $1.5 Billion worth Orlando Magic
Also read "They have a chance because AD has looked phenomenal" Stephen A. Smith still believes Lakers can contend for the championship with Anthony Davis and…
Do follow us on Google News | Facebook | Instagram | Twitter