Recently, during the Round of 16 match in the 2022 US Open, young Francis Tiafoe defeated reigning French Open Champion, Rafael Nadal. Evidently, the result shook the whole United States of America. It didn't take a lot of time for the wishes to pour in on him, as he was considered as a strong contender to win the title this year. NBA megastar LeBron James also was one of them, who went onto congratulate the young gun.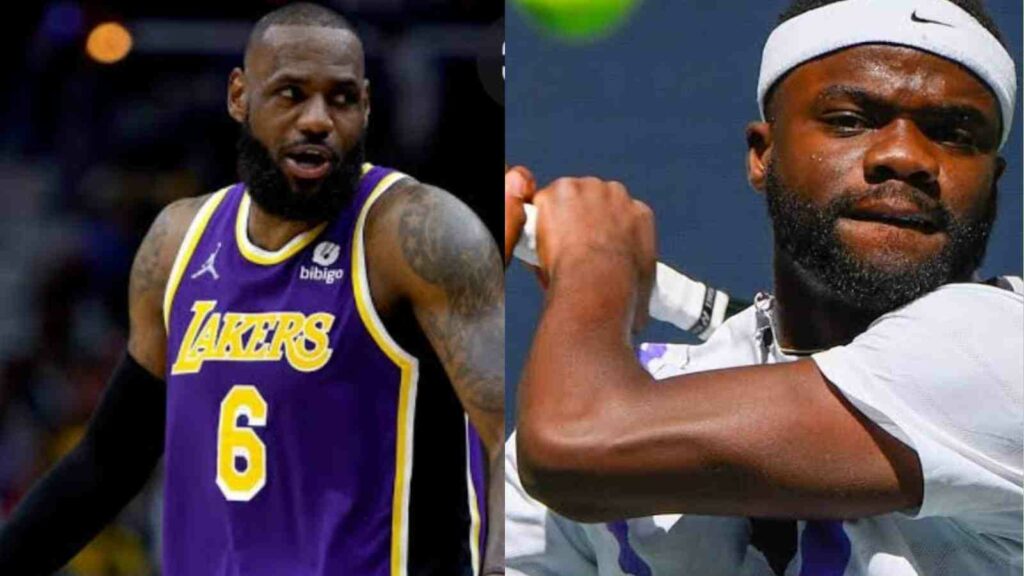 LeBron tweeted, "Congratulations Young King! ! ! you earned it!" He further added, "keep going! ! ! ! ! #fight for gravity." James is an idol for the young Francis Tiafoe. When he came to know that LeBron has tweeted for him, his happiness knew no bounds. He said, "Man, I was freaking out in the locker room. bro I was crazy. "That's my boy. I saw his post and thought, 'Are you going to retweet it as soon as he sends it? '" I was like, 'Look, I'm cool, I'm going to act like I didn't see it and retweet it in three hours."
He further added, "Obviously he knows I'm a huge fan of his. it's the perfect time." He concluded by saying, "The US Open is always a great opportunity because there aren't many other sports. People can focus on tennis. This is great," Tiafoewill now face Russia's Andrei Rublev in the quarterfinals of the US Open 2022.
Also read "She's wh*ring around in the streets" Twitter reacts to Larsa Pippen's date with Michael Jordan's son Marcus
LeBron James and his Bronny James seen in attendance for the Ohio state game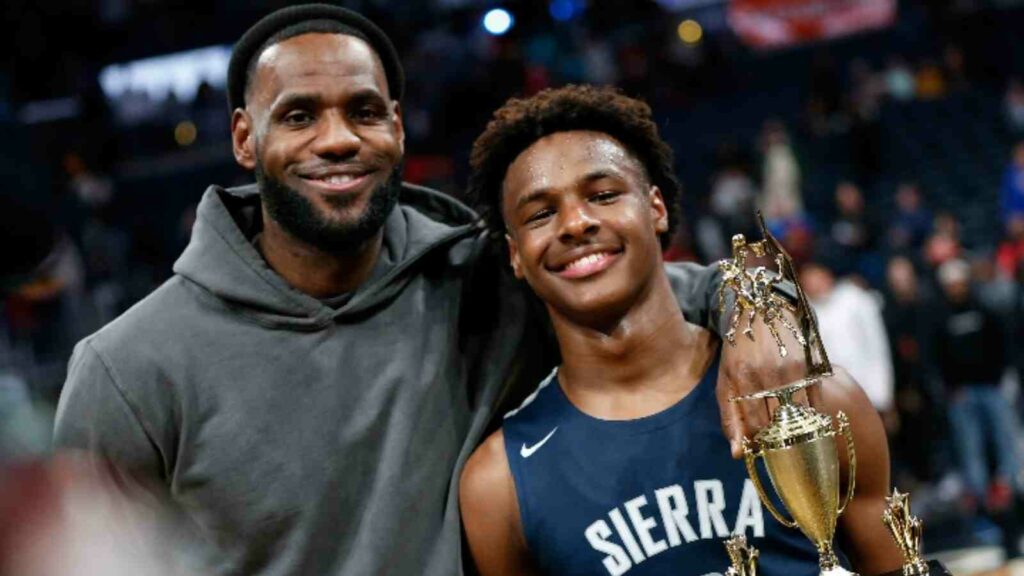 Recently, LeBron James attended the Ohio state game on Sept. 3, 2022, at Ohio Stadium in Columbus with his oldest son, Bronny James. He was seen putting his arm around his son, Bronny, before the game between Ohio State and Notre Dame on Saturday. Fans were excited to see their hero present there and rushed to clicked pictures with him. He seemed to have enjoyed the game as we can see LeBron doing a lot of activities during the off-season. The Los Angeles Lakers will face the Golden state Warriors in the opening game of the 2022-2023 season at the chase center.
Also read "B*tch, change your name to Draymond Green" $60M comedian trolled activist Rachel Dolezal and Warriors star
Also read "You didn't have a great career" Michael Jordan showed JR Smith the sad reality of his NBA stint
Do follow us on Google News | Facebook | Instagram | Twitter