Luka Doncic is back in the headlines and the reason is Slovenia's run in EuroBasket which unfortunately ended on Wednesday. As Luka was out of magic and very limited both offensively and defensively. So team Poland easily eliminated them as the road got easy for them. Doncic was also playing through pain as he was limping and holding his back due to an early injury in the game. He also received an injection around the third quarter to suit up for his nation and he still took all the blame for the loss.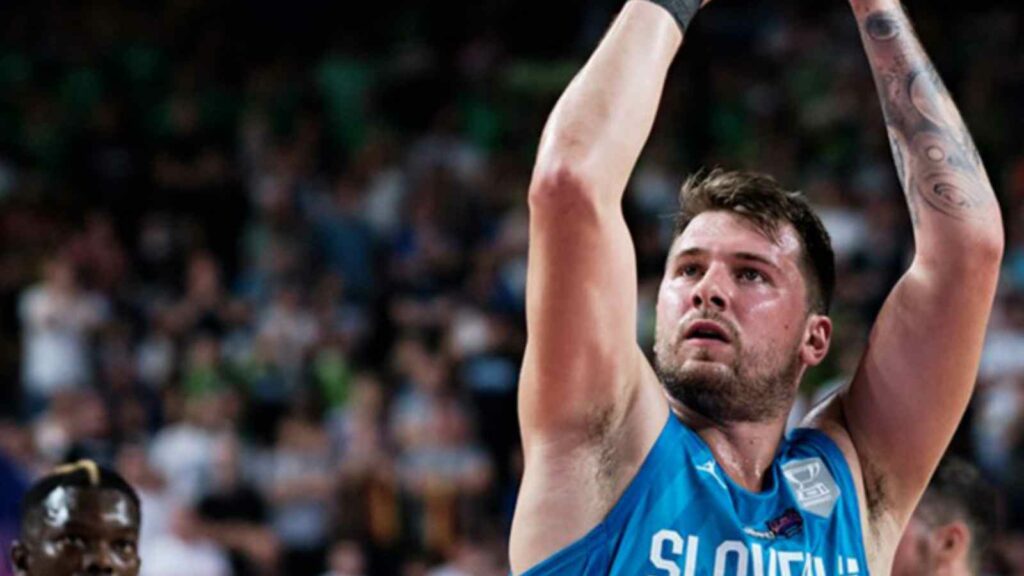 Slovenia had a chance to advance to the semifinals as under the leadership of Luka Doncic they almost made a comeback from a 23 points deficit. But weren't able to win it all as Luka Doncic got into foul trouble and was ejected with two minutes and thirty-seven seconds left on the clock. The game was very close at that moment and the Slovenian All-Star point guard could have changed the end results but unfortunately, he wasn't even around and Poland (reached the semifinals first time since 1971) got the dub by scoring 90 points against 87 of Slovenia.
Luka Doncic is been "dealing with a lot during this EuroBasket" as he himself claimed after being eliminated from the European tournament. Against Poland, he dropped 14 points, 11 rebounds and 7 assists while turning the ball over 6 times. He really was out of the magic we know him for and that was because of an injury that now concerns the Dallas Mavericks too. As they play Phoenix Suns on 19th October.
Also Read: "The KING will Butcher everyone" LeBron James' grind doesn't stop with workout seen in Italy
Injured Luka Doncic gets emotional after Slovenia's unfortunate exit from EuroBasket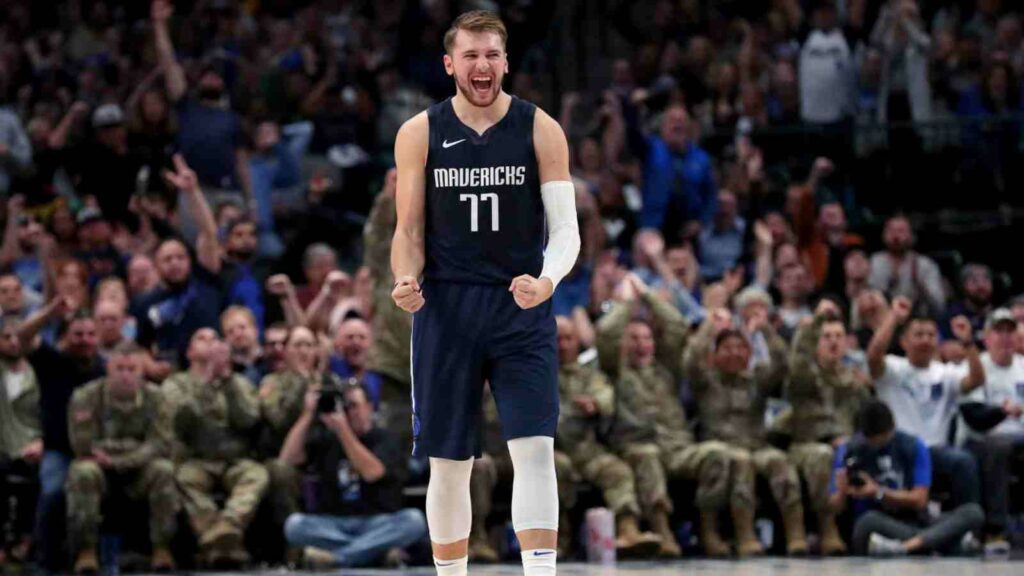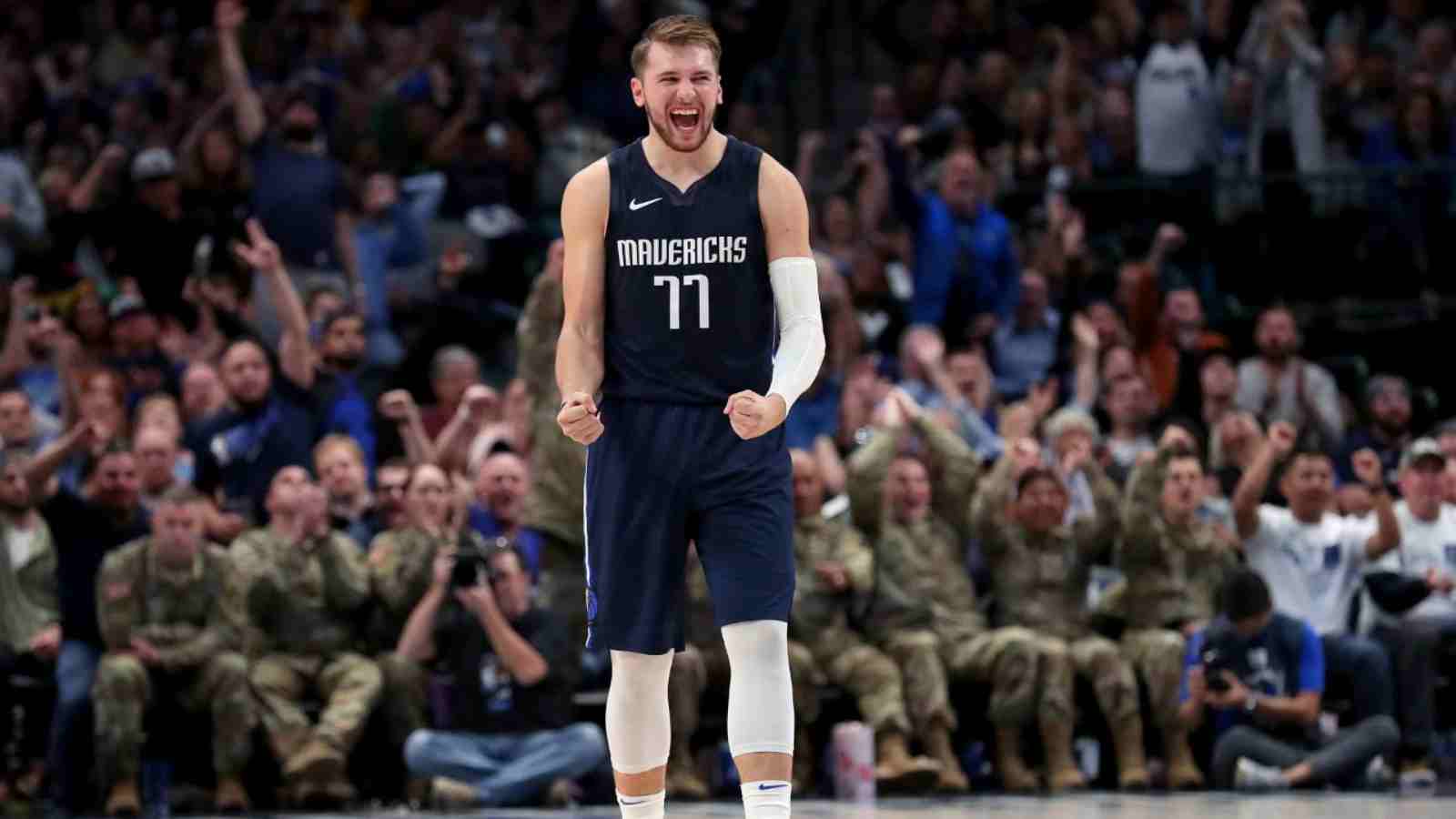 When Luka Doncic was asked about playing through injury and not being able to deliver 100 percent, replying to it he quoted: "I don't know. Probably not 100 percent. I received an injection in the third quarter. I was dealing with a lot this EuroBasket. But that's not the reason. Today I played terribly. I let my team down. I let my whole country down. That's on me and I got to look back on this game and be better."
Luka Doncic is a real hooper as he didn't hide behind the injuries or any other excuses but took it all on his shoulders. As he believes he was terrible throughout the game. But that wasn't the story always, as in the past matches he has made history and shocked the world by single-handedly carrying Slovenian Basketball ahead. So it's unfair to call him out for a bad day that too because of playing through pain. Now the Slovenian All-Star point guard will be suiting up for the Mavs as the season is around and will aim at the title while shutting all his haters down.
Also Read: "How can he stand against MILLIONAIRES" LeBron James bashes NBA over punishment for Suns owner Robert Sarver
Also Read: "His death flashed before his eyes" Kevin Hart lost all breath after smashing $400 Million legend with a shoe
Do follow us on Google News | Facebook | Instagram | Twitter