Even though Michael Jordan may have had the most iconic career in NBA history, you could argue that the legends around the numerous ways he gambled with the enormous sums of money he gained as a result of his brilliance on the court much exceed those about his on-court accomplishments. Because of how powerful he was on the basketball court, Jordan continuously wanted competition in everything he did. Many people believe that Jordan's passion of gambling was actually a result of his ongoing quest for personal development. Because Jordan dominated opponents both on the court and in their heads, it takes a certain type of character to be such a powerful player.
Jamal Crawford acknowledged in one such account that the Chicago Bulls icon had gambled on their automobiles, proving the claim that he enjoyed a wager. Jordan was 38 years old and playing for the lowly Washington Wizards when he made his NBA comeback in 2001. Even back then, he scored more than 20 points on average each game, but it's safe to say he wasn't even close to his best. Crawford was a sharpshooter in the NBA and learned the hard way during his first season. The GOAT went 5-for-5 in a 3-point shootout after wagering his Mercedes that he could defeat Jordan in it, costing the rookie Crawford his car.
How good was His Airness-Michael Jordan?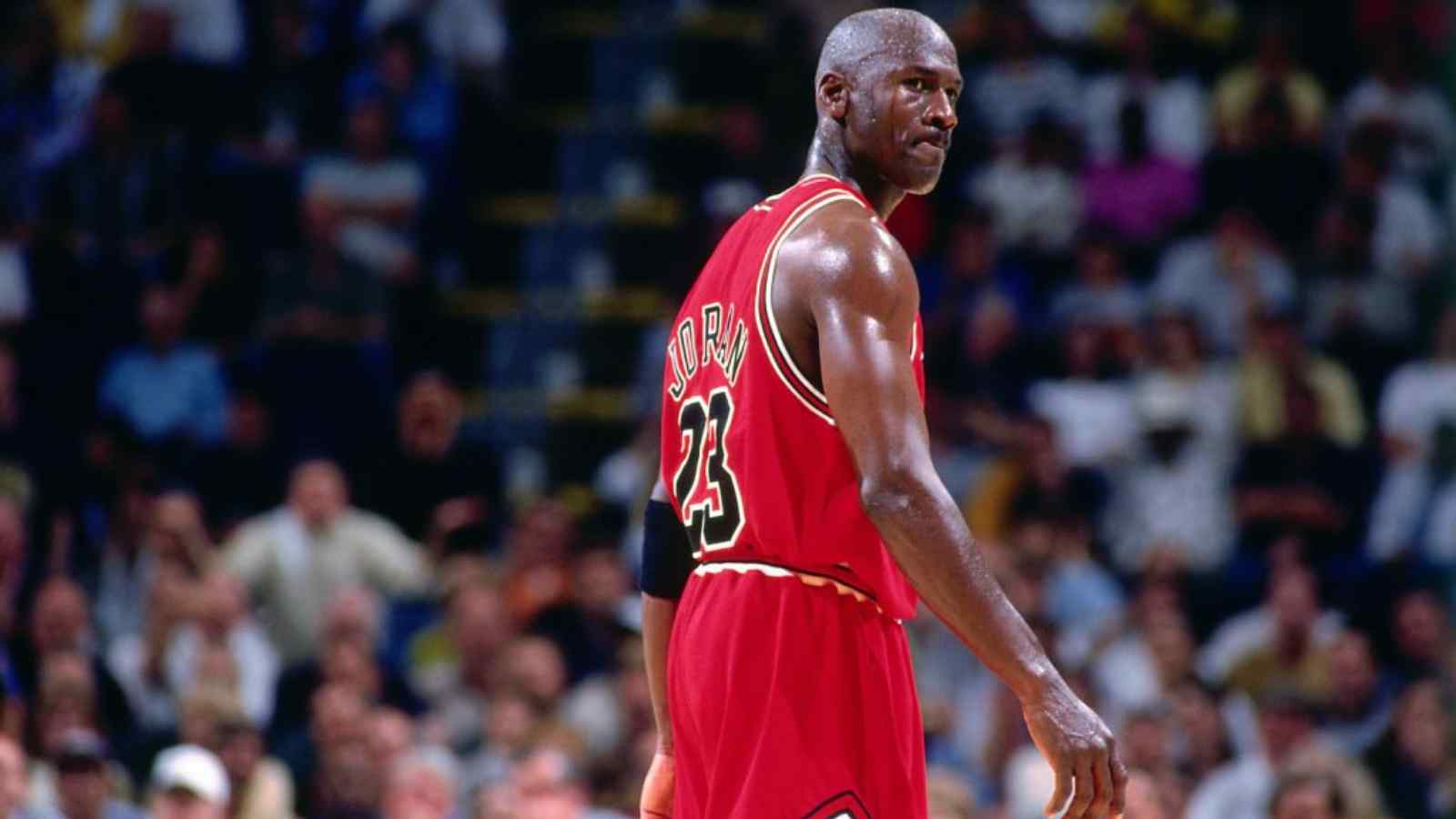 One of the all-time great basketball players is Michael Jordan. As a terrific athlete with a unique blend of technical skill, ease, speed, power, artistry, improvisation skills, and an unquenchable competitive hunger, Jordan established the NBA superstardom. He is best known for his list of accomplishments, which includes being named Rookie of the Year, five-time NBA MVP, six-time NBA champion, MVP of the NBA Finals, defensive player of the year, defensive player of the year, 11 All-NBA selections, nine NBA All-Defensive selections, selection to the 50th and 75th Anniversary All-Time Teams, three-time NBA All-Star MVP, ten scoring titles, retiring with an average of 30 points per game, and induction into the Hall of Fame.
With a career average of 30.1 in the regular season and 33.5 in the playoffs, Michael Jordan is regarded as one of the best scorers in NBA history and has won 10 scoring titles. Michael achieved two "three-peats" with the Chicago Bulls between 1991 and 1993 and then again between 1996 and 1998, going 6-0 in the Finals. He is recognized with elevating the league's standing and is well known for building on the achievements of players like Magic Johnson, Larry Bird, Julius Erving, and others who came before him. In terms of worldwide recognition, Jordan is thought to be akin to other sportsmen who have achieved success as their own "brands" and who have become symbols for sponsorship agreements.
Also Read: "Worst sports show on TV lmao" NBA fans troll analyst Stephen A. Smith on his return to Live Network
Jamal Crawford and Jordan's three point wager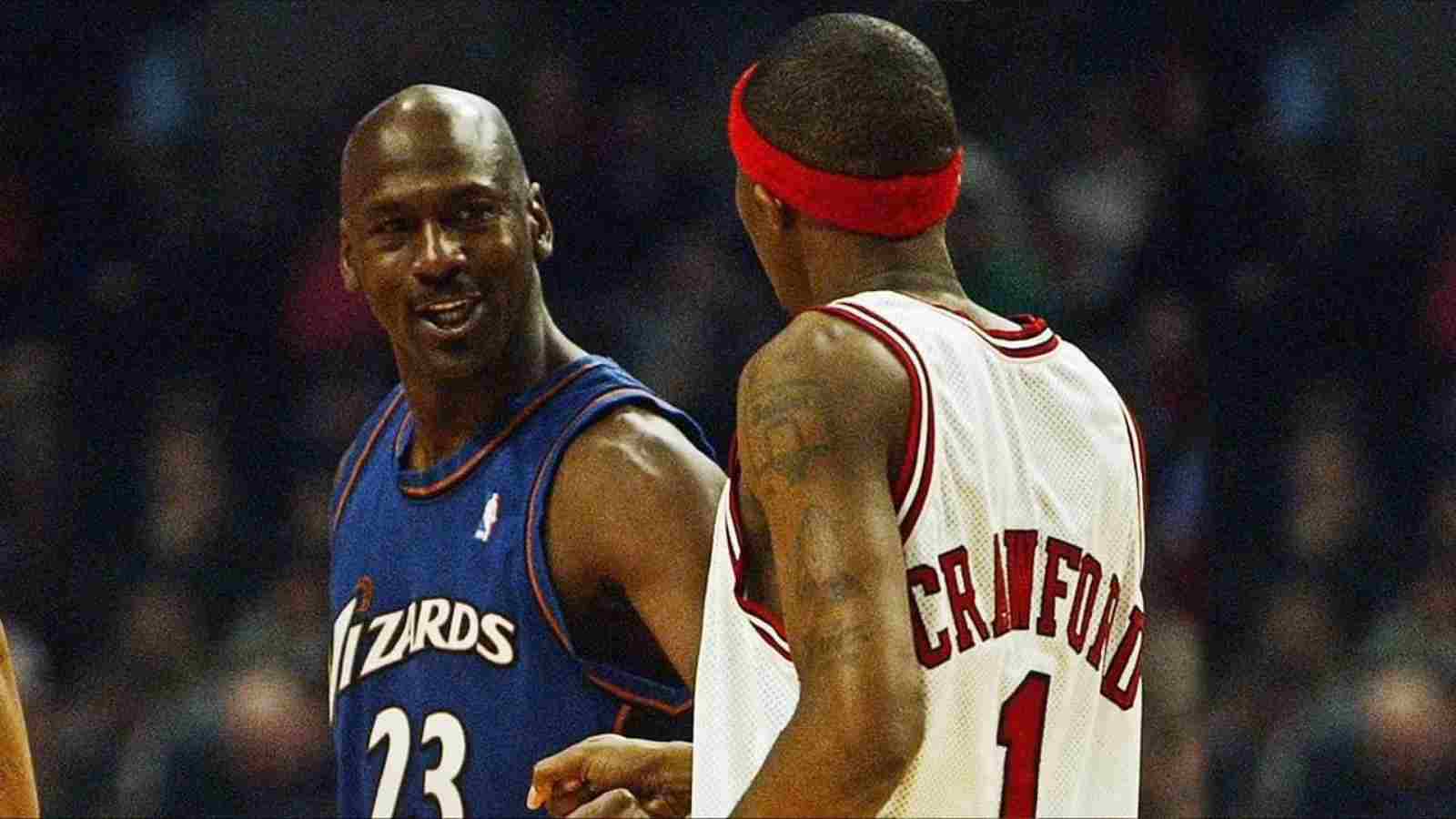 Any competitive club would benefit from having Jamal Crawford because he gives them a tremendous scoring threat off the bench. In his first season, he also went directly to Michael Jordan and made wagers with the icon. Jordan was furious when Crawford won the first shooting duel, forcing the Bulls legend to raise the stakes even higher. "He asked which car I'd come in to training, I replied 'In a Mercedes', he then said 'I came in a Ferrari, shall we play for it?"' Crawford said in an interview. Jordan had no concerns about putting up his Ferrari for the wager. Jordan ultimately prevailed in the wager by making all five of his three-point attempts while Crawford failed.
Crawford made a typical rookie error there and considering his elderly age, Jordan was always ready for a challenge. Additionally, shooting was one of Jordan's strongest skills; in fact, he is still regarded as one of the league's all-time top scorers. Mike was obviously confident in his ability outside of the arc, even though that was largely from the mid-range. Something even today warns against underestimating his skill set.
Also Read: "He got rid of 16 cars" Dwayne Wade gave away his $200,000 Maybach because of one individual's advice
Also Read: "I'd shoot that N*GGA in his bald ass head" – WATCH! Trae Young rattled the entire Knicks fanbase
Do follow us on Google News | Facebook | Instagram | Twitter