American actress Nia Long has publicly criticized the Celtics for what she perceives as their failure to protect her during a cheating scandal involving her then-fiancé, Ime Udoka who was at that time the head coach of the Boston Celtics.
Long recently reposted a 2022 interview featuring Dr. Yaba Blay and Glennon Doyle, where Dr. Blay discussed the vulnerability of Black women in America, highlighting that society may not respond to their emotions, such as tears, as empathetically as it does for white women.
Long's caption on the video that she reposted recently read, "Where was this level of awareness a year ago @celtics???" and the hashtag #kathleenlynch, the name of the Celtics employee with whom Udoka had an extra affair.
However, this is not the first time Long has publicly called out the Celtics organization for their handling of the situation. In a December 2022 interview with The Hollywood Reporter, Long showed her disappointment, saying that the Celtics organization had made a private matter public, and had not shown concern for her or her children's well-being. Long described the situation as devastating and pointed out the ongoing emotional impact it has had on her son.
Also Read: "They are water boys" – Giannis Antetokounmpo's brothers hold IRRELEVANT roster spots, claims Gilbert Arenas
Brad Stevens reports a robust and injury-free roster as Celtics kick start their training camp
Boston Celtics President of Basketball Operations, Brad Stevens, revealed the team's healthy roster as they begin on training camp. Notably, both Malcolm Brogdon and forward/center Kristaps Porzingis are in good physical condition.
Brogdon had initially been a little disappointed about a potential trade to the LA Clippers in July but has since engaged in conversations with the team and is now in Boston, ready for camp.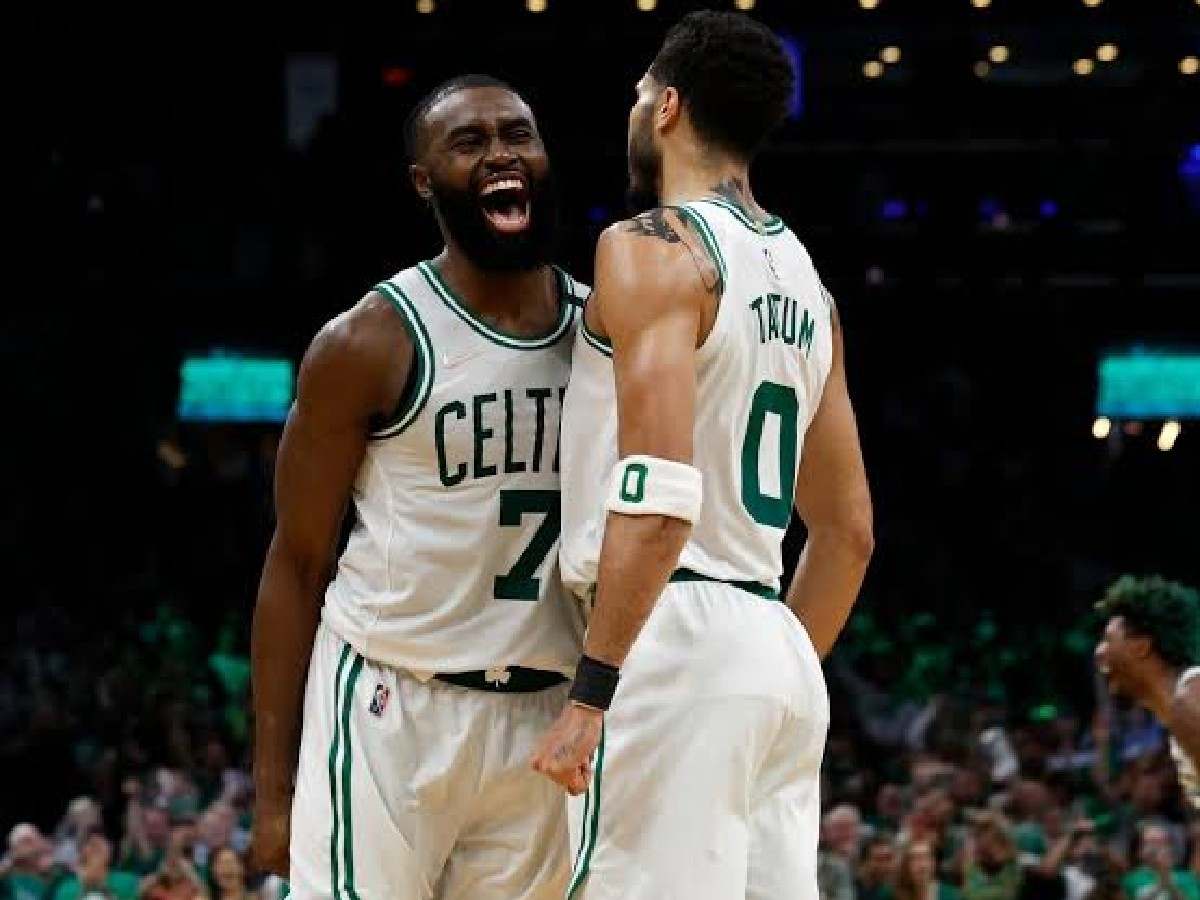 Stevens is positive enough about the team's health, stating, "Everybody's in Boston, everybody's healthy, knock on wood." He expects a full squad when practice begins on Tuesday.
Stevens also provided insights into recent roster changes, such as Marcus Smart replacing Brogdon in a three-team deal involving the "Unicorn" Porzingis who is set to participate in the opening training camp practice, having demonstrated impressive progress in his recovery.
The Celtics have undergone offseason reshaping and restructuring, signing players like Lamar Stevens, Dalano Banton, Svi Mykhailiuk, and Oshae Brissett to strengthen their bench.
Overall, Stevens is pumped about the team's blend of experienced players and promising young players, emphasizing their potential and flexibility as they eye to win it all this season.
In Case You Missed:
Do follow us on: Facebook | Instagram | Twitter
Follow FirstSportz on WhatsApp Channel