Russell Westbrook is back in the NBA headlines as he recently took an indirect shot at the LeBron James led Los Angeles Lakers. Brodie liked a tweet which was favoring him as a star in L.A and defaming the team who is trying to part ways with him. The Big three of Lakers which were Anthony Davis, LeBron James and Russell Westbrook never really worked but the only guy which has fingers pointed at him is the 2016 MVP and that makes no sense. As it's a team game and everyone should be held accountable for being terrible. Since they didn't even make it to the Play-in tournament.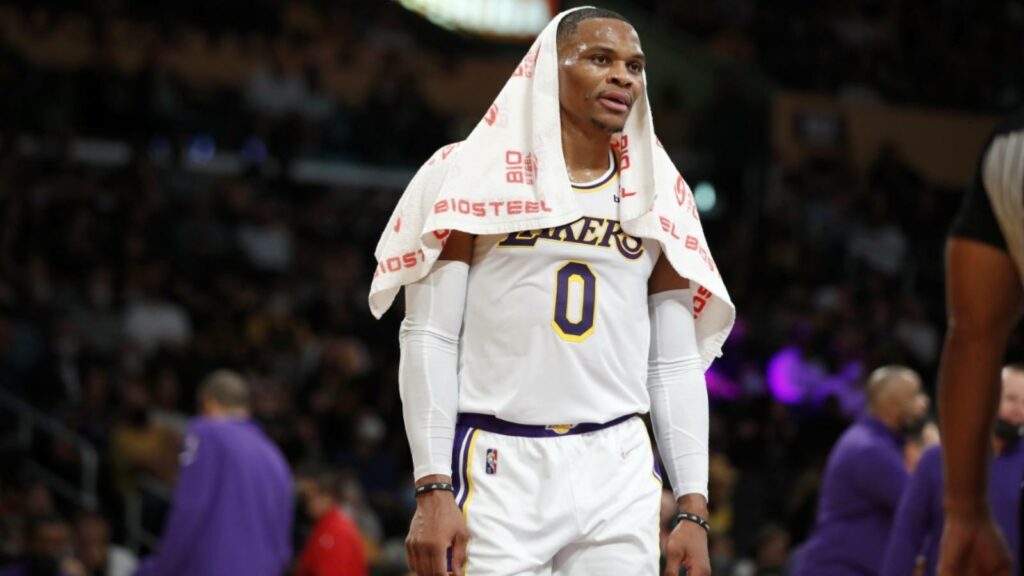 The fans now want Russell Westbrook gone as throughout the season the franchise scapegoated him for their losses. Knowing very well that he isn't the right guy to blame and it's not just his fault for the early wrap-up last season. It's already shocking that he has made so far in the offseason as a Laker. Since the Jeanie Buss-owned franchise's front office always had him placed on the trade block but was unsuccessful due to his max contract. Russell Westbrook has secured the bag as he exercised his $47.1 million player option to return to the Lakers for the 2022-23 season. But he's still on the block and will be shipped across as soon as the front office gets a satisfying deal.
Also Read: "The ultimate COCAINE story!" Michael Jordan's obsession sent his Bulls teammates under the bus
Russell Westbrook takes a shot at Lakes for trying to trade him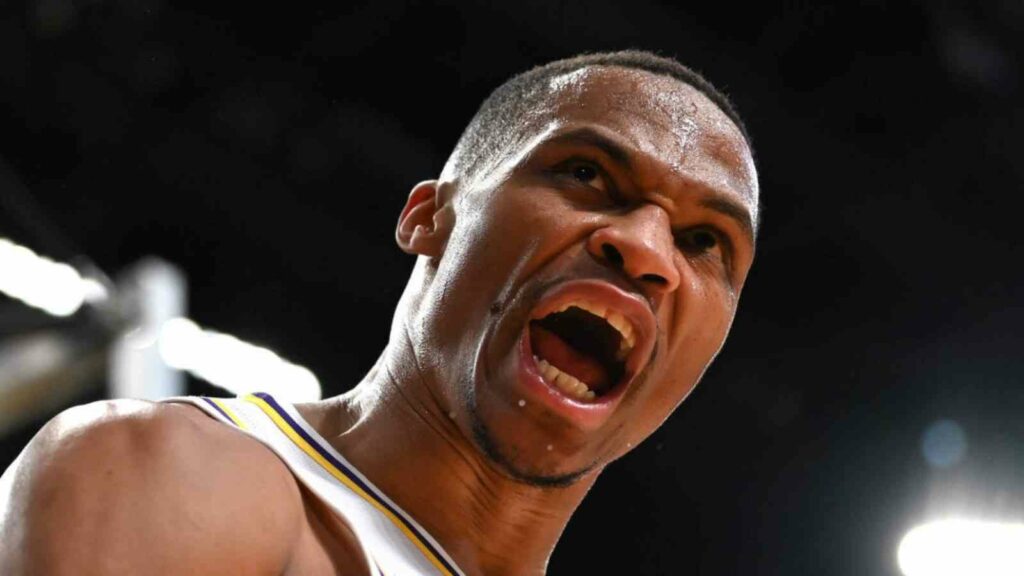 Recently, Russell Westbrook liked a tweet by one of his fan-made accounts. The tweet was regarding his stats for the last 10 very important games of Los Angeles Lakers. The tweet also read: "Brodie was getting into a rhythm dealing with all the injuries and lineup changes while not being used right and they want to trade him?". His stats for the last ten games when winning was important were 22.2 points, 7.4 rebounds, 7.1 assists per game while shooting 41.5% from downtown and he had a 52% Field Goal percentage too. So it's fair to say it wasn't him who ruined the run for them and him getting all the hate and even a spot in the market is just wrong.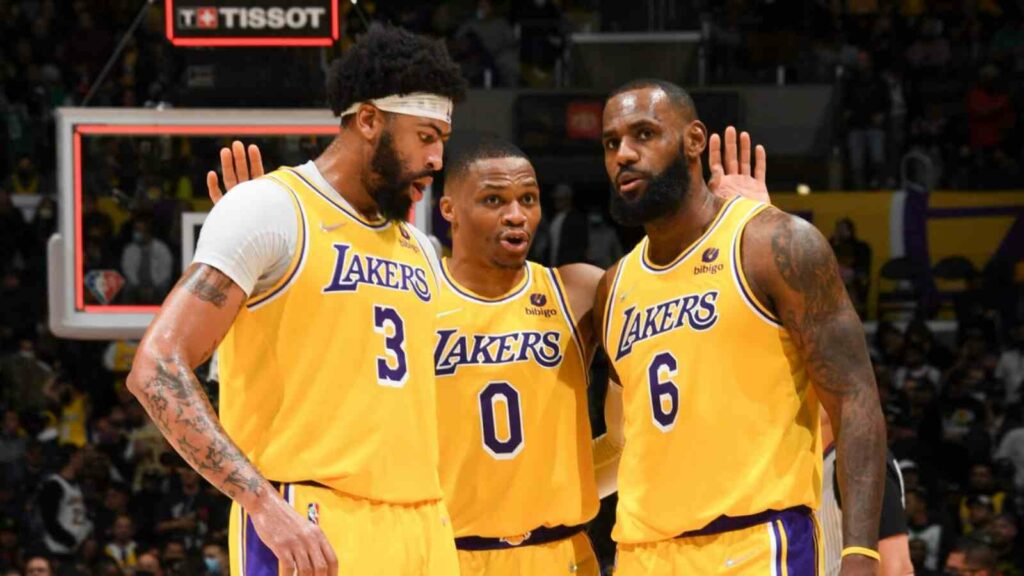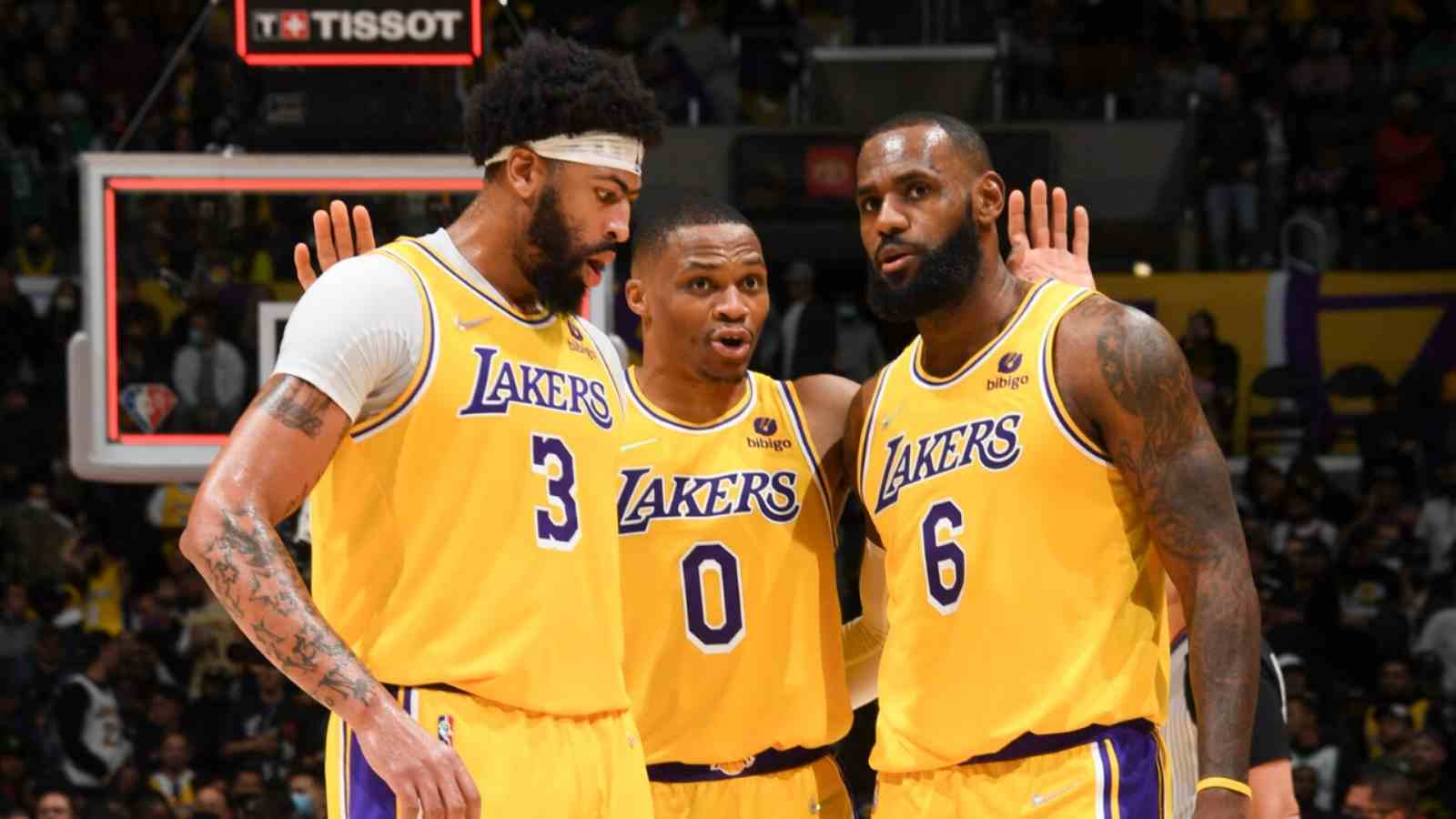 Russell Westbrook played good and averaged good numbers last season. But him being a former MVP those didn't suit him well in the system of the Los Angeles Lakers. His future with the team is still unpredictable and nothing can be said about it. But another chance should surely be given to him as he has the potential to do what the Lakers want from their guard and he'll surely be stepping on the court for revenge. There's also no doubt to the fact that the pieces the Lakers have gathered and are trying to get have them listed as contenders on-paper they just have to play it well now. So trading Brodie away isn't the right choice as he wasn't given a fair chance to prove himself but now there's room for him to step up and get the job done.
Also Read: "I HATE you" Kyrie Irving true feelings towards Nets management and coach are out
Also Read: "There is lots of politics involved" Shaquille O'Neal gets brutally honest on Brittney Griner's predicament
Do follow us on Google News | Facebook | Instagram | Twitter