It is quite usual for the opponents to get boos from the home crowd when they visit the other team. Perhaps, the Sacramento Kings fans are a little too friendly when it comes to frustrating the opponents. Keeping the usual behavior of the fans in mind, and knowing that Philadephia 76ers and San Francisco 49ers fans were also there in the crowd, the team did something unusual in the King's arena. They displayed the logo of an opposing team in football to infuriate the opposing crowd and the home crowd together. The trick successfully extracted boos from the crowd.
It's a well-known fact in the sports world that 49ers fans are scattered everywhere in the country. It was given that the 49ers fan would be in attendance in Golden 1 Center. When the Kings saw that the fans were not booing the 76ers, they thought of including the 76ers fans as well in the boo. They displayed the Dallas Cowboys logo on the screen, which obviously had an effect on the other part of the crowd. As soon as the logo was displayed, the 49ers fans also started to boo, making the noise even louder.
"Lots of boos have followed," Sactown Sports 1140 Kings beat writer Frankie Cartoscelli tweeted Saturday night. "49ers fans in attendance are ready for tomorrow," he wrote. At 3:30 p.m. on Sunday, the 49ers will play host to the Cowboys at Levi's Stadium in the NFC divisional round. The victor will go on to the NFC Championship and play the top-seeded Eagles there, who annihilated the New York Giants, 38-7, on Saturday night.
Related: Sacramento Kings dethrone Lakers and Warriors as the top team in California
Philadelphia 76ers beat Sacramento Kings 127-129 in a last-minute win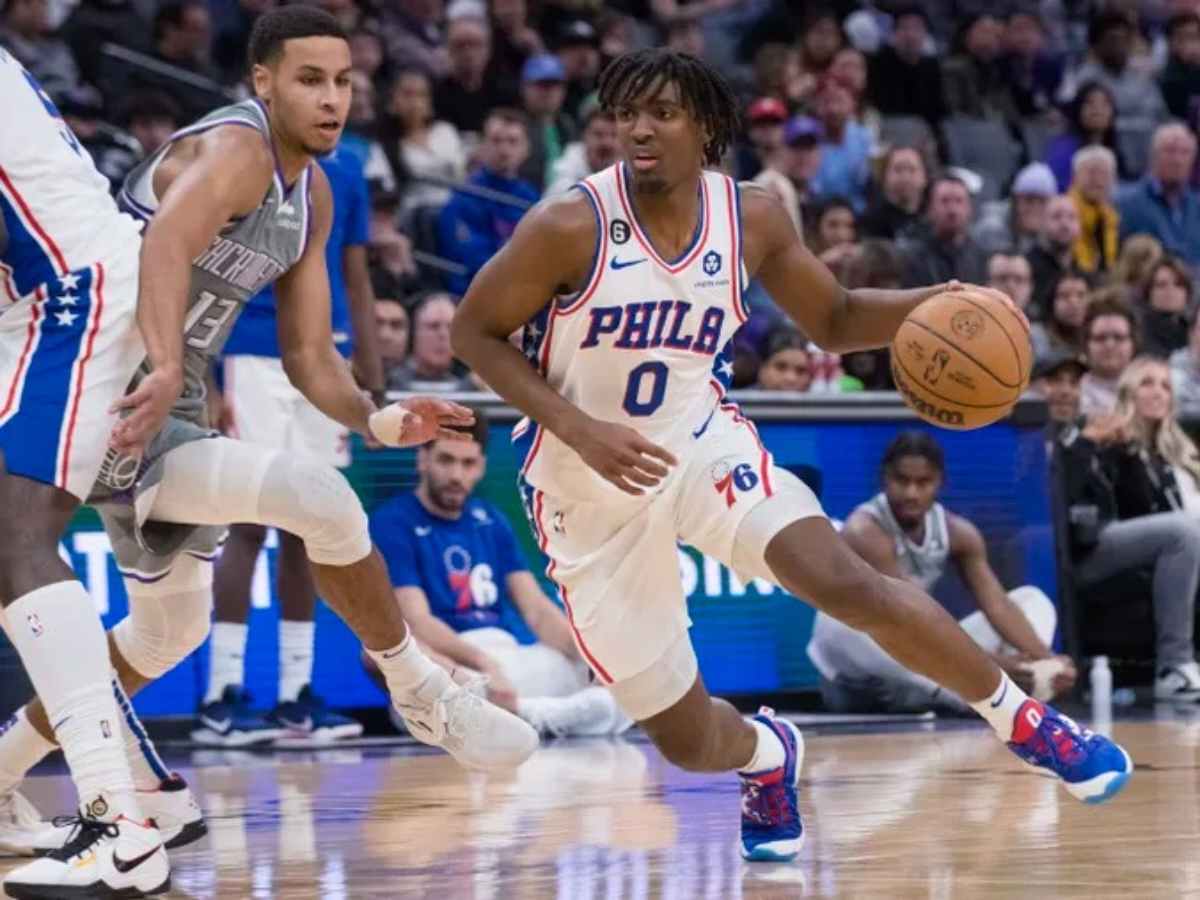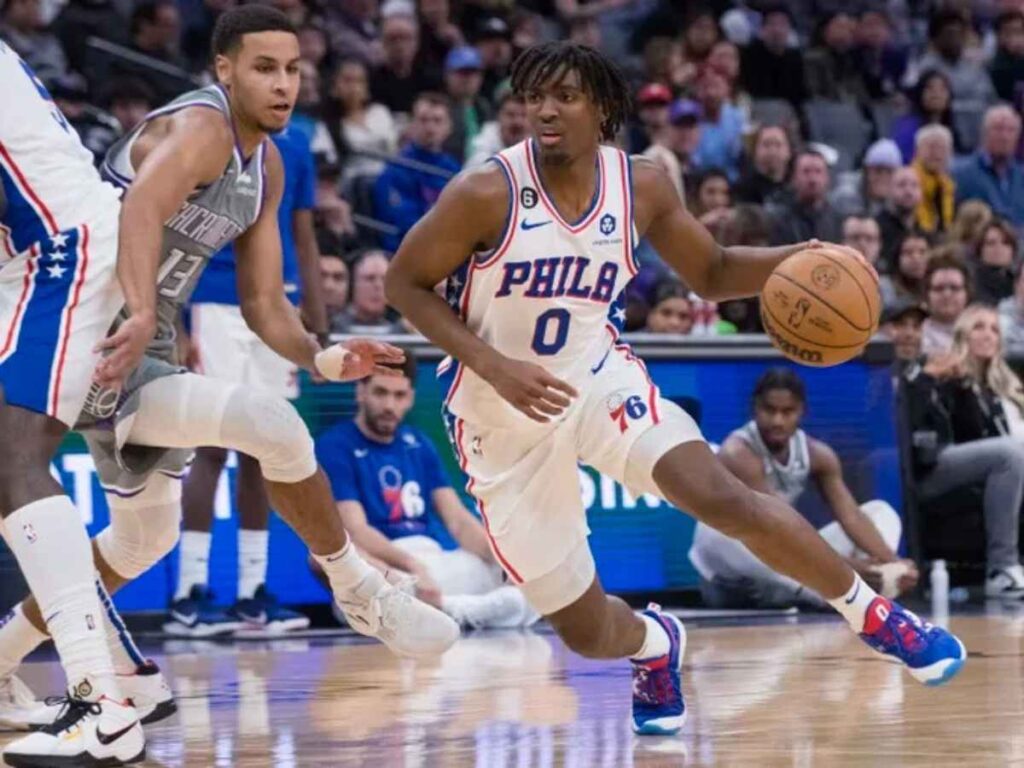 Philadelphia was playing with its stars Joel Embiid and James Harden, but Tyrese Maxey had other plans. He scored 32 points and 15 of his points came in the third quarter. Moreover, the 76ers completed a perfect five-game road trip by beating the Sacramento Kings 129-127 on Saturday night. Tobias Harris, Montrezl Harrell, and Georges Niang all had 17 points for the Sixers. Maxey also had seven assists and six rebounds to help the 76ers overcome a 21-point deficit. "I was telling them I was gonna come out aggressive in the third," Maxey said. "I think in the first and third quarter I was letting them dictate what shots that I was taking," said Maxey. 
With 3:10 remaining in the second quarter, a 3-pointer by Huerter gave the Kings a 71-50 lead. Sacramento hung on to their lead at the half, 74-64, despite a 14-3 surge by the 76ers. With 6:59 remaining in the third quarter. The 76ers came roaring back to tie the game at 86, thanks to a Harrell three-point play. Harrison Barnes' subsequent five points gave the Kings the lead back, but the 76ers went on a 16-5 run to conclude the period with a 102-96 advantage. "That was a resilient win by our guys," 76ers coach Doc Rivers said. "Everyone who played did something to help us win tonight. It's a team win."
In Case You Missed:
"I hope nothing bad happens" Ben Simmons gets ominous warning for game against Philadelphia 76ers
"Doc Rivers been coaching his a** off," Kendrick Perkins claims Joel Embiid, Sixers to be a massive THREAT for Celtics and Bucks in the East
Do follow us on Google News | Facebook | Instagram