Basketball is a sport that is closely associated with rap culture in the USA. Many basketball players are heavy promoters and consumers of rap music. Indeed, some even take to rapping themselves, taking time out from their busy schedules to create and release their rap albums. One of the more recent NBA superstars to release their own track is Damian Lillard.
Recently, in July, Lillard dropped his 5th Album – DON D.O.L.L.A.' Lillard however, is not the first to dig deep into the rap scene. One of the very first to do it was NBA legend Shaquille O'Neal. In a recent interview, when asked about the rap scene in the NBA, O'Neal said that he believes he is the one who started it. He takes full credit for spearheading the expansion of rap in basketball, saying that he was the torchbearer for athlete-rappers like Lillard.
In the interview, O'Neal admitted that Lillard was a decent rapper. However, O'Neal says that he's been 'that guy' since the 1990's, and that he (O'Neal) is the G.O.A.T. athlete-rapper.
O'Neal, during his time as an NBA player, released 4 rap albums. His first was the 1993 album – Shaq Diesel. He's also been quite in the rap scene even in the present. Just a month ago, he featured in a rap track called '3 Lokos'. Fans loved his feature and said he absolutely killed it. Lillard has also been active in the rap scene. His recent album touches on several topics, including his departure from the Portland Trail Blazers.
Also Read: Novak Djokovic pays a special tribute to old friend Kobe Bryant as he shares a 'unique' picture from his 2023 Ryder Cup All-Stars celebrity match
How is Shaquille O'Neal's rap music received?
O'Neal considers himself to be the greatest in the athlete-rapper category. He has even argued with people who claim otherwise. While some might not find his music to their taste, it appears the majority of the audience loves it.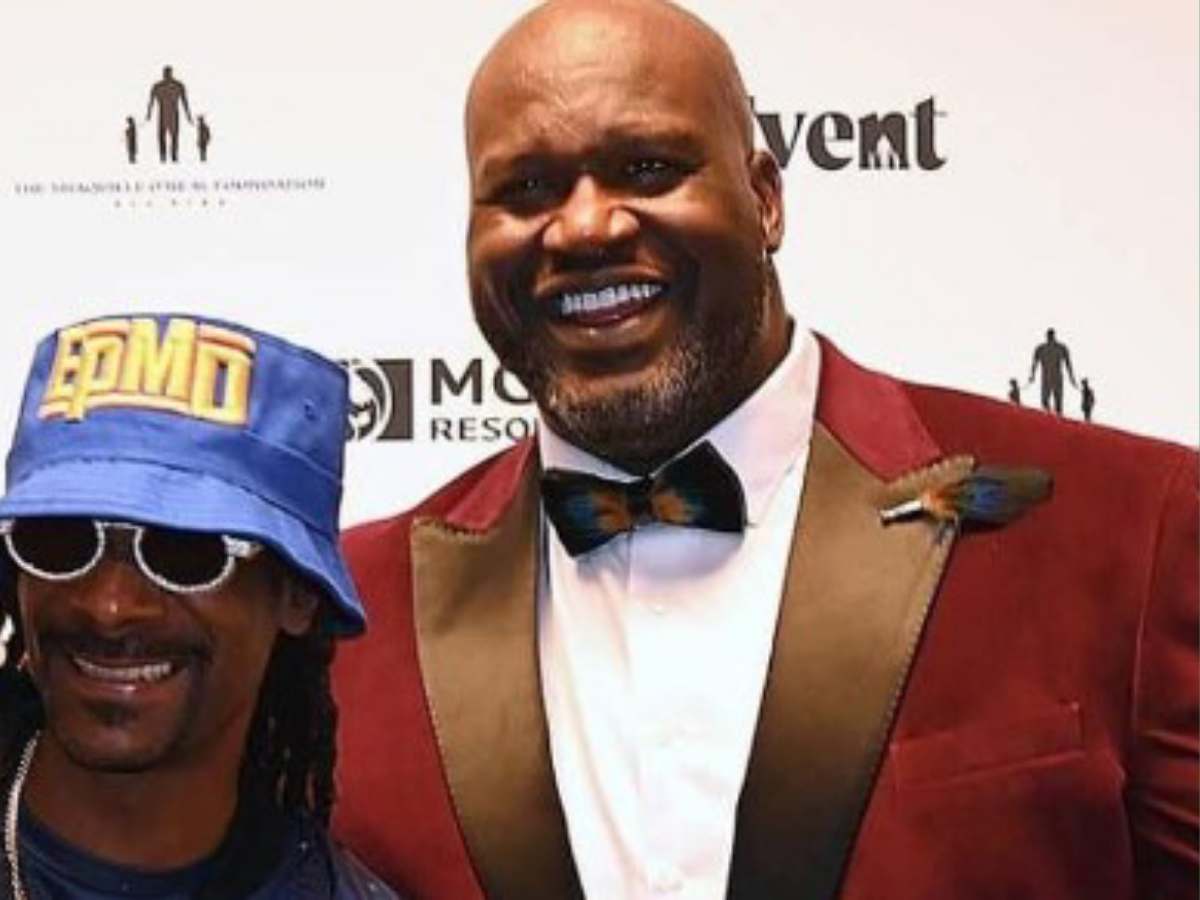 In fact, Snoop Dogg, considered as a legend of the rap genre throughout the world even complimented O'Neal on his rapping abilities. In an Instagram post, Snoop Dogg said, "Shaq greatest NBA rapper of all time."
The two have even performed together. In 2021, O'Neal was hosting an event in Las Vegas . In an impromptu set-up O'Neal and Snoop Dogg delivered a performance, raising $2,700,000 for charity. O'Neal's albums in the 90's also went gold and platinum, a symbol of excellence in the rap game. His most recent venture in the rap genre was well received by fans and they will be hoping that there are more collaborations to come.
In Case You Missed: