Ime Udoka was perhaps the biggest headline when the 2022-23 NBA season began. The 2021-22 Boston Celtics coach was suspended for having a sexual relationship with one of the employees, which was against the team's policy. He was suspended for the year and would be re-evaluated after this season. Udoka and Gregg Popovich have been close friends for a long time, and recently when Pop was asked about Udoka he said he is not the judge but his friendship with him would continue.
Udoka played for San Antonio Spurs for 5 years and also got his start as a coach with the team, where he became very close to Popovich. Before the Sunday game between San Antonio Spurs and the Boston Celtics, the Spurs' head coach was asked about his thoughts about Udoka's suspension. According to Boston Globe's Gary Washburn, Pop said, "He's a very good friend, He always will be. So you feel for people that get caught up into a situation." However, he also said that his friends would continue as he is not the judge of the situation. "I'm not a judge and jury, and our friendship will continue," Pop added.
Despite having a short and not very stable NBA career, Udoka spent several seasons with the Spurs. Popovich handed Udoka his first chance in the NBA after he finished playing and focused on coaching. Udoka worked for the Spurs for seven seasons before helping them win the 2014 NBA Finals. Before finally accepting the position of Celtics head coach in Boston before the 2021–22 season, Udoka suited-up for one season each with the 76ers and Nets.
Related: "No one's going to f**k with him," Gilbert Arenas opinionated on Ime Udoka's coaching career after cheating scandal
The chances of Ime Udoka being re-hired as the Celtics' head coach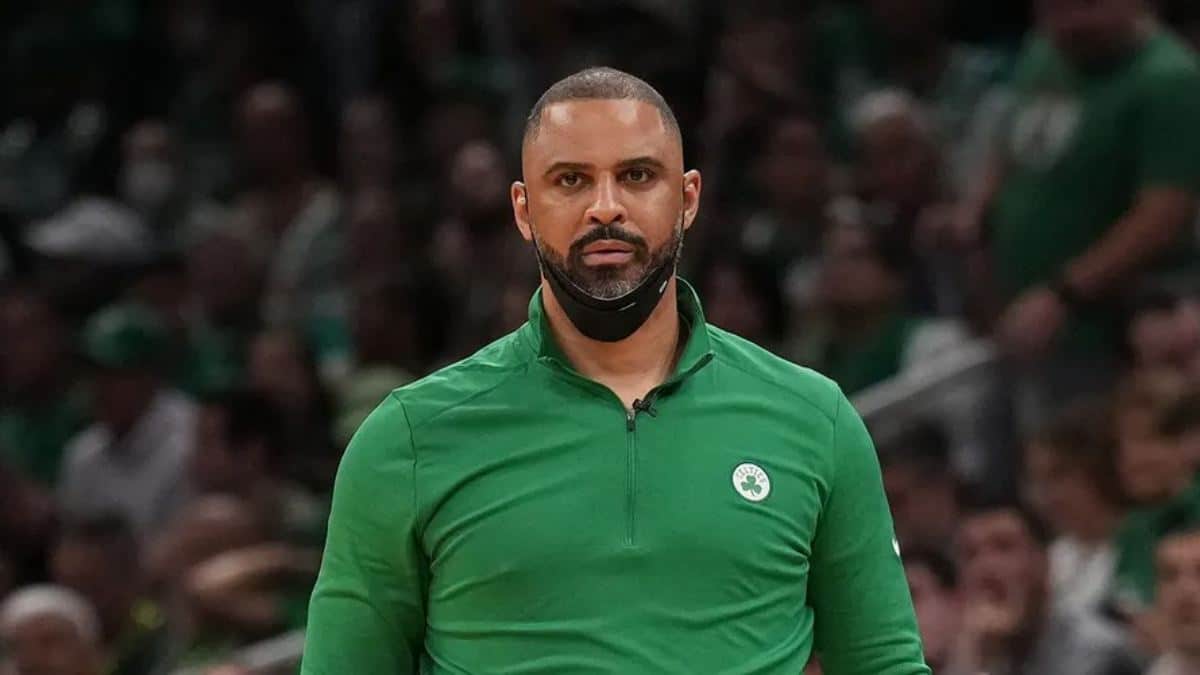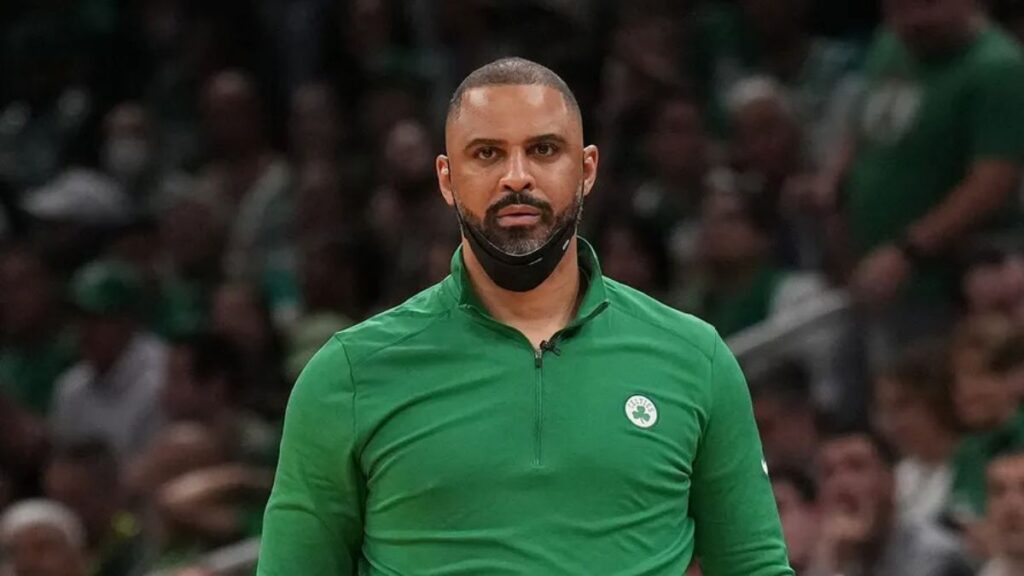 Despite Celtics' decision to suspend their head coach Udoka for the season, the question still lingers about whether they would re-hire him after the 2022-23 season or not. Udoka took the Celtics to the NBA Finals in his first year as a head coach. Perhaps, it was one of the reasons that he was only suspended and not fired. However, his chances of coming back for his old position seem really thin right now. In a released statement, Celtics had said that they would re-evaluate Udoka's position after a year. 
This season, Celtics are the top team in the league, even after almost half of the season is already over. With a 28-12 record in the season, they have the best record in the league under the new head coach, Joe Mazzulla. This only says more about the potential of the Celtics as a team more than than the coaching staff. If Joe takes this team to the Finals this year, Udoka's chance to make it back seems very unlikely.
In Case You Missed:
"He is a man that has made really..really poor decision," John Salley breaks silence on Nia Long and Ime Udoka cheating scandal
Nia Long takes final decision on relationship with Ime Udoka after cheating scandal