Golden State Warriors star point guard Stephen Curry received a heartiest congratulations from former US President Barack Obama while he was interviewed on the court after the emphatic 2022 NBA Finals win. Soon after, the 3-Point King was quick to acknowledge the same.
Golden State Warriors achieved what was rightfully theirs, as per the Dub Nation. But there was one fan watching the game On the TV set and may be cheering for his old "Pals" who also believed in them for the title. Stephen Curry led the Warriors' team to the victory and was surrounded by media and photographers to catch the moment. While giving an interview, Steph excused himself to receive a phone call from 'that' fan that happens to be Former US President Barack Obama. Stephen Curry and former US president Barack Obama had a rather fun phone call.
Already in a joyous mood over winning the title again, Stephen Curry seemed to enjoy the call from his close friend as their conversation was captured on camera. Even after the call, the Warriors' marquee star looked in awe and happy at the same time over the call from Mr. Obama. Here are details about their convo.
Stephen Curry and Barack Obama enjoyed the special moment and bond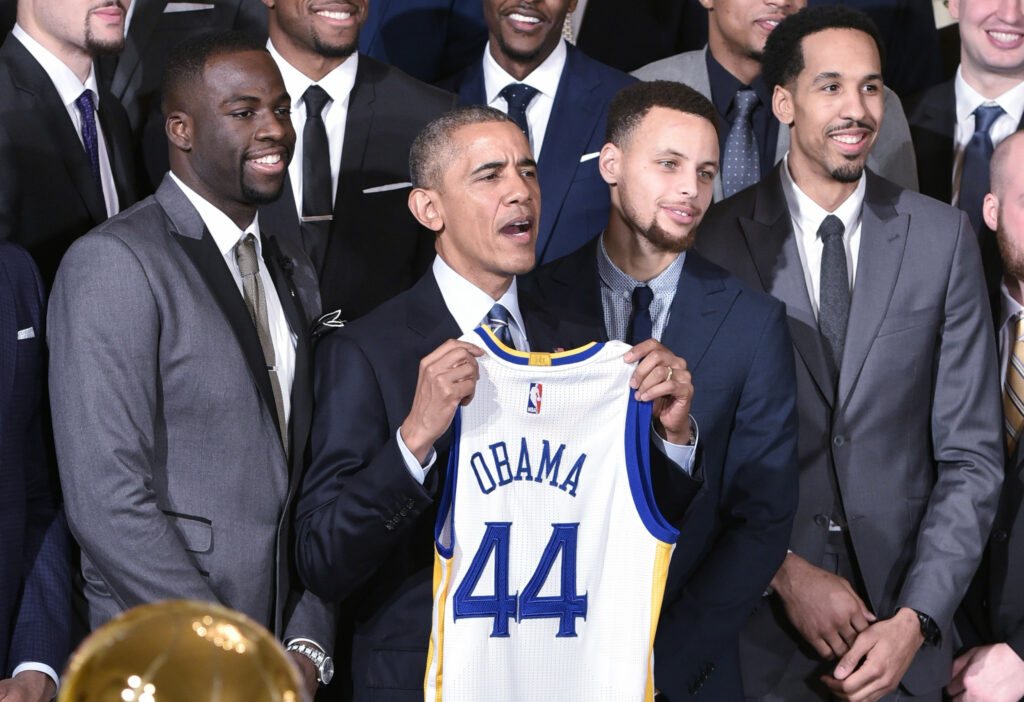 Back in 2015, when Stephen Curry and Golden State Warriors won their 1st NBA title after 40 years of wait, the Warriors made a trip to the White House led by Barack Obama. Warriors did get a chance to repeat their visit in 2017 also but skipped after declining the invitation from the Trump-led government. But they did meet with Barak Obama at his Washington office in the following regular-season game. That's how they were close to former POTUS.
Also Read: "What every basketball coach at every level is looking for" Colin Cowherd believes a player like Stephen Curry is every coach's desire
After winning the title in 2022, Obama though didn't waste any time a picked-up phone to call the Warriors' marksman straight away. The video of the conversation between Curry and Obama is now viral, with the Warriors star smiling all the time on the call.
In a one-sided audible conversation, Steph said, "Thank you so much, man. You know, from the last time I saw you, just how far away this actually felt. Man, this was special. This was special, I appreciate you," Curry can be heard telling Obama, per The Kansas City Star.
After exchanging "thank you"s and congratulations, Steph was listening to Obama's praises on the call with a smiley face and then laughed out as he said, "I wish I could say that! I wish I could say that on TV! Aw, man. Absolutely, what they gonna say now? Nothing. All they could say is it's golf season," Interestingly though, we would never know what Mr. Obama asked Steph to say on TV – may be a dis at his doubters or critics.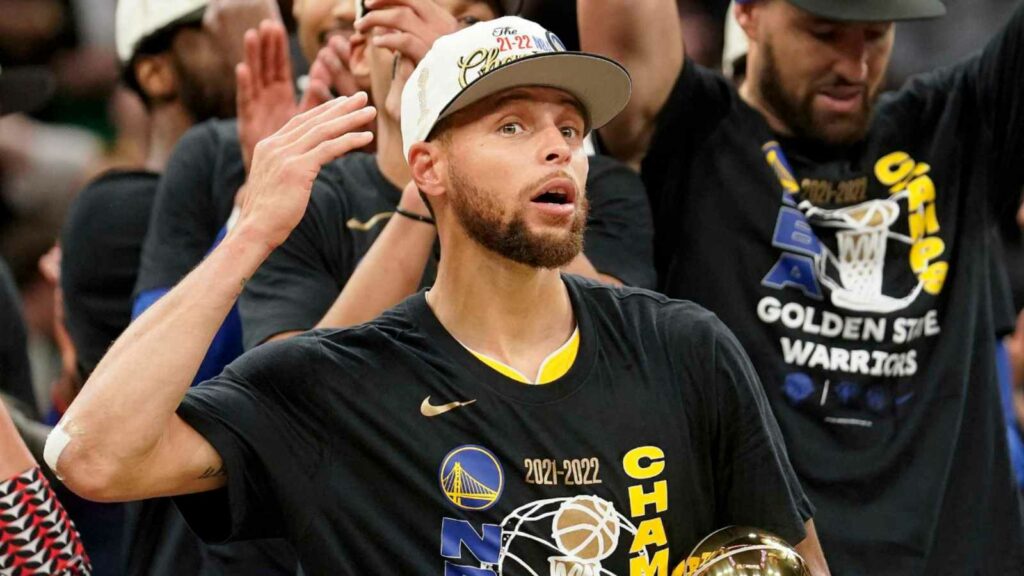 All that is very clear from the video was Bulls fan Barack Obama congratulated Stephen Curry and his team, which he later did on Twitter also. Obama shared a special bond with the Warriors' marquee player, as they played golf together and joined hands in 2019 at Oakland for an event.
Curry later reacted on the call, as he said, "To get a call from him and be able to hear his sense of pride and congratulations meant the world. It's all kind of surreal," Obama also praised Steph in the past on a podcast as he said, "I have not seen anybody who can shoot that way, in as many ways, in as unlikely ways, as consistently as Steph Curry. I know Steph well. Everything he does—it's precise and neat and tight."
It was understood that it would have to take someone special to take Curry away from the moment of the celebration on the floor at TD Garden, especially after he won his fourth NBA title and first NBA Finals MVP trophy.
Also Read: "The narrative that pushes is all MJ era writers" Gilbert Arena urges why LeBron James cannot surpass Michael Jordan in the GOAT debate
Also Read: "I will not remain silent" When Ayesha Curry accused NBA of being 'Rigged for Money' after controversial Stephen Curry foul