LeBron James has held the title of the 'King' in the NBA for quite a few years now. The nickname of the 'King' is quite popular. Many athletes, across a variety of sports, call themselves the King of their sport. However, James is one the most popular athletes to hold the tile, so when the word King is used, most people are referring to him.
One UFC fighter believes that should be changed. Bobby Green, a 37 year-old UFC lightweight, is also called nicknamed the King. In an interview, when he was asked about the nickname, Green said that there can be only one King. He later added that he was even prepared to fight James, saying, "In a drop of a dime. In a heartbeat, without even thinking about it. Hell yeah. I'll wax his ass!"
Green, in April 2023 announced that he would be changing his legal name to the 'King', instead of going with Bobby Green.
King reiterated that he was prepared to fight for the title. When asked if he thought James, who is much larger than Green (James is 6'8″, 250 pounds to Green's 5'10", 155 pounds), would win since he had the size advantage, Green said, "He's a big dude but he doesn't have the skills I'm sorry. Skills pay the bills, sir." It is unlikely that fans will ever get to see a fight between the two, though you never know if the UFC might convince James to come into the ring for a match or two.
Also Read: "If we had first pick, we wouldn't take you," Steve Kerr's BRUTAL comparison to Stephen Curry, Klay Thompson, and Kevin Durant had Anthony Edwards rethinking career choices
How did Lebron James get the 'King' nickname?
LeBron James' iconic nickname has defined a part of his legacy and is used by fans worldwide. It seems as if he has been called the King for as long as the mind can remember.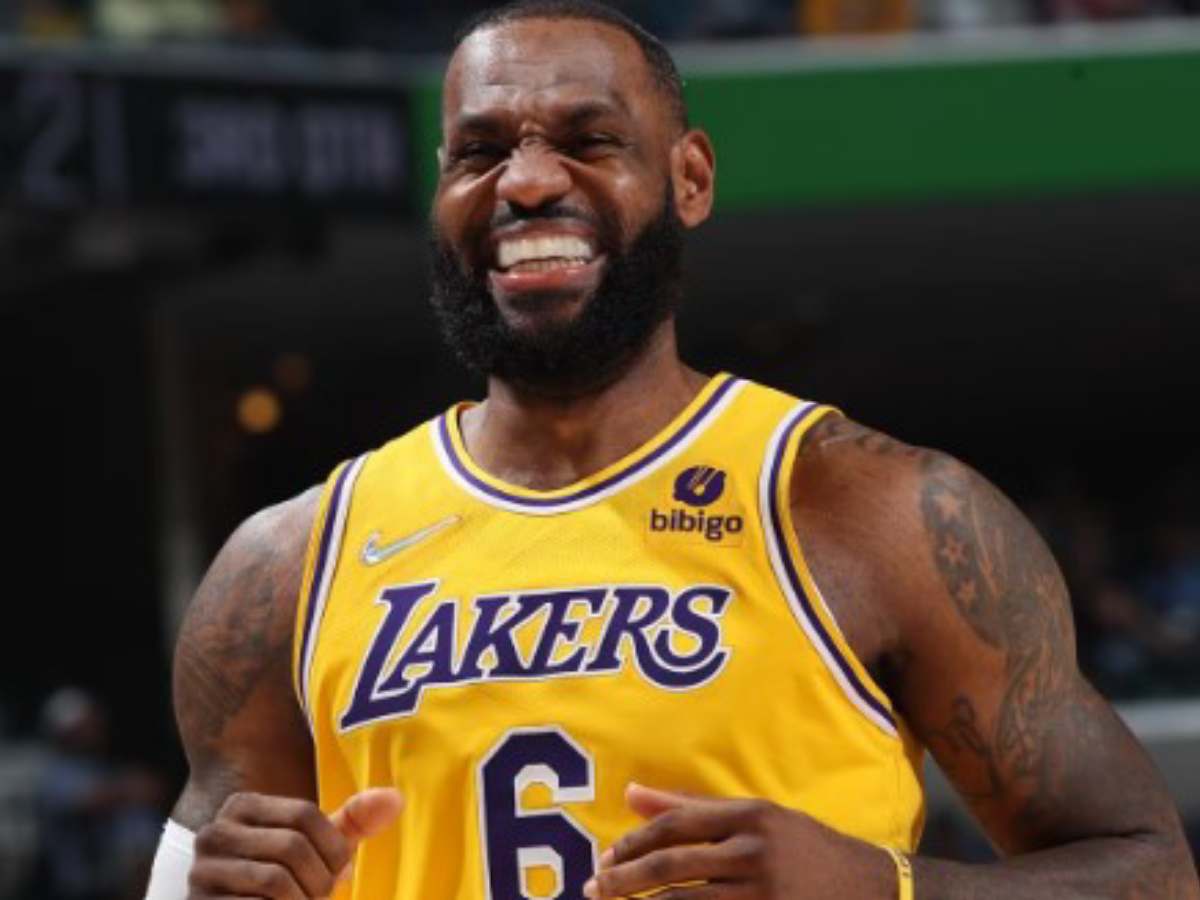 This in fact, is because he was given the nickname before his playing days in the NBA. When he was still back in high school, a local Ohio sports writer who had seen James play live felt that he had the potential to be one of the greatest. On that day, the writer crowned him as 'King James', a title that has stayed with him throughout his career and is used by fans worldwide.
James has done much over the years to maintain the status of his title. A 4x NBA Champion, 4x FMVP and a 4x Regular season MVP, James also passed Kareem-Abdul Jabbar for the scoring title last season. James' dominance continues and even at the age of 38, he still continues to perform at a high level.
In Case You Missed: