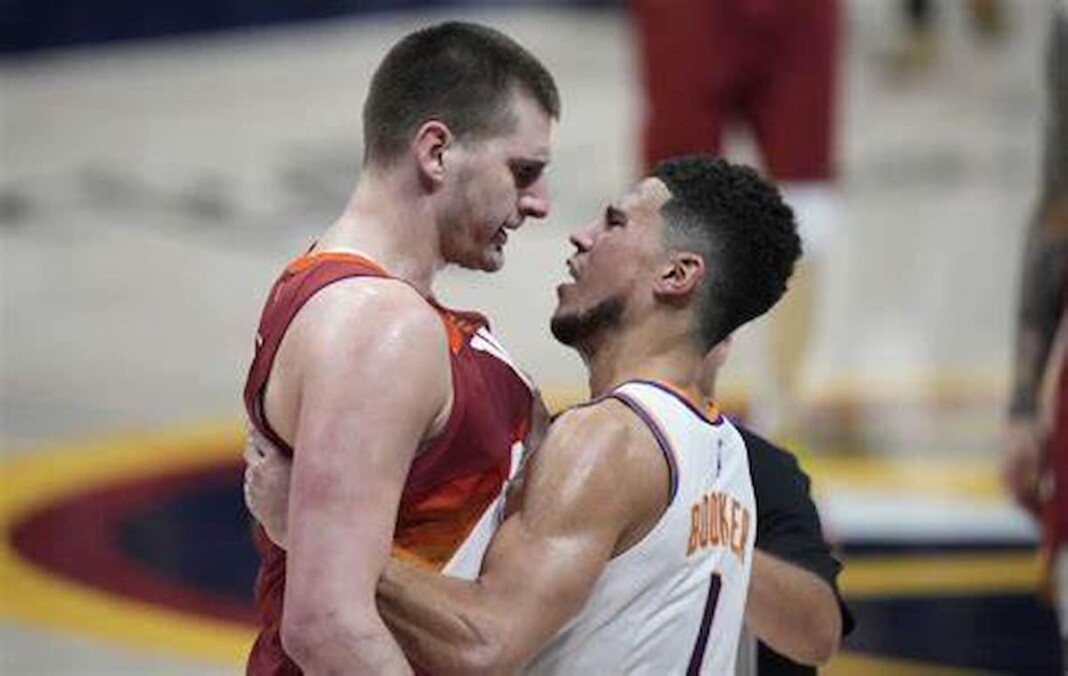 With the stakes raised so high for Denver in-front of their home fans, tempers are flaring in Suns vs Nuggets Game 4. The 2020-21 NBA MVP Nikola Jokic caught Suns guard Cameron Payne with a blow on the face. After which the latter's teammate, Devin Booker wasn't taking it sitting down. As he ruthlessly charged upon Jokic.
Both Devin Booker and Nikola Jokic were face to face and had some choice words for one another. Jokic was handed a flagrant 2 penalty for the foul and was tossed from the game. That was surreal. Who would have seen that coming between the gentle giant Nikola Jokic and the usually cool Devin Booker? Seeing them go at it, nearly ready to fight, just shows you how testy things can get during an elimination game. 
Nikola Jokic ejected; Devin Booker confronts in Suns vs Nuggets Game 4
The Phoenix Suns star was coming to the defense of his fallen teammate Payne, who looked absolutely shaken up after the shot to his chops. Jokic could be argued to be going for the ball there, but some frustration could have played a factor and the refs deemed it excessive and unnecessary enough for the ejection.  
The wind-up and ensuing hit might have been the biggest reason for the call. But as things stood by the end of the game, the Denver Nuggets have been thrown out of the Western Conference semi-finals after a clean sweep via the hands of Phoenix Suns. Who have comprehensively beaten them in all four games.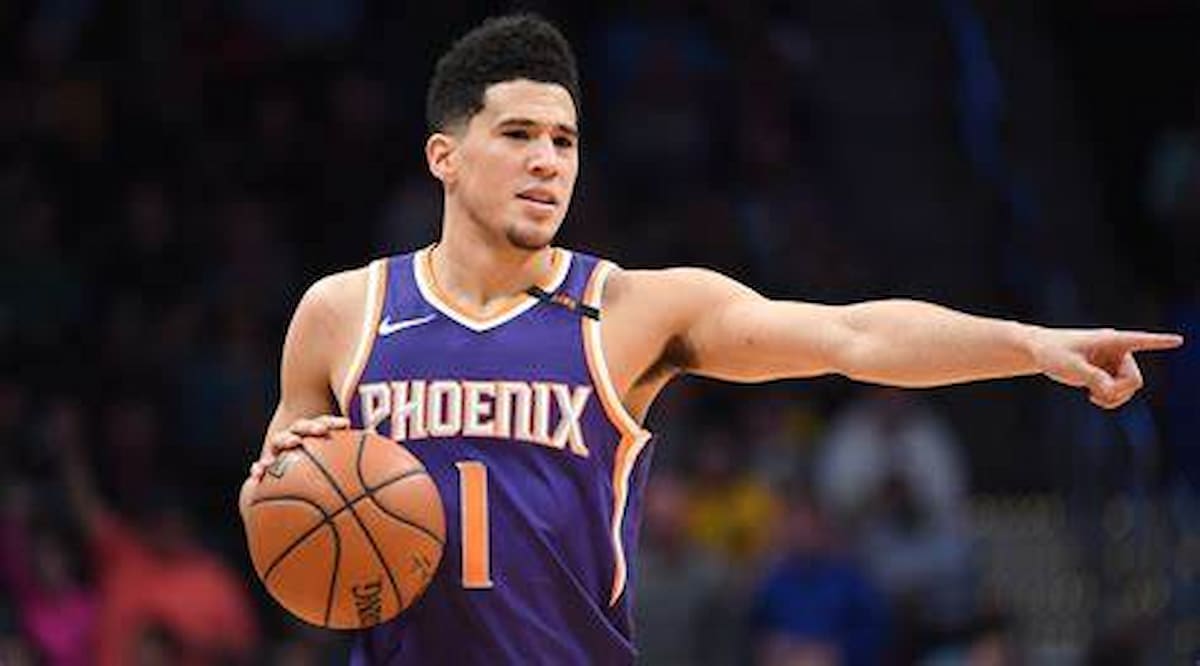 Lastly after this heated confrontation in Suns vs Nuggets Game 4, the Suns might already be motivated enough to go the ultimate difference. Lets see who they end up facing in the Western Conference final, Utah Jazz or Los Angeles Clippers?
Also Read: Watch: Kyrie Irving Injures His Right Ankle After Landing on Giannis…
Also Read: Watch: Kyrie Irving Savage Crossover End Thanasis Antetokounmpo in Nets vs…