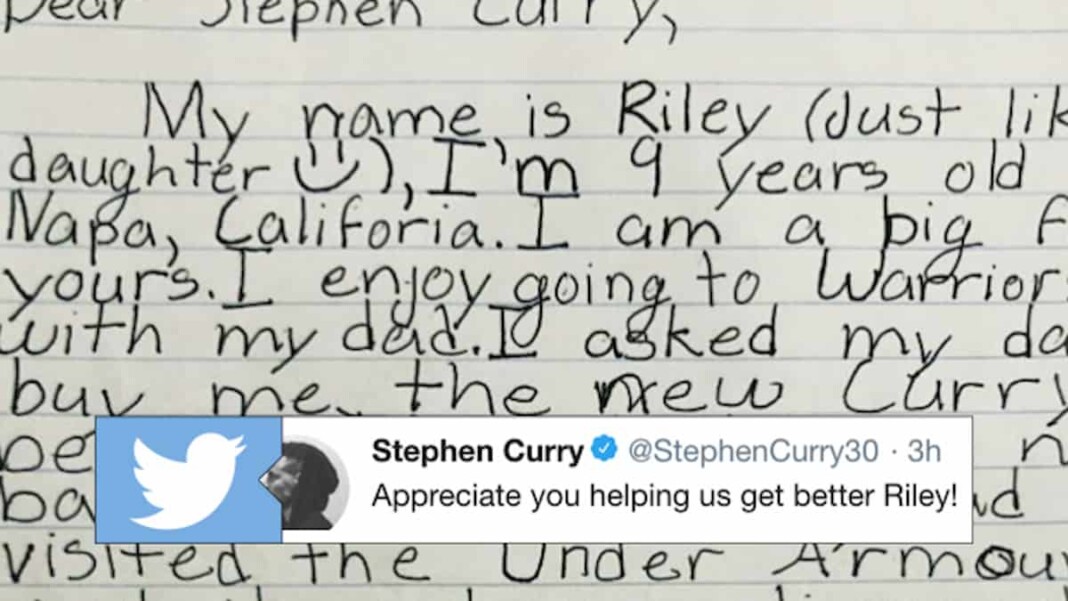 There is no denying that Stephen Curry is one of the most influential and celebrates players in the NBA currently. But it seems like a nine-year old girl, Riley Morrison had a bone to pick with him. She started her letter by explaining how big of an NBA fan she is and how she enjoys watching the Golden State Warriors in action. However, as she was on the verge of starting her own new season, she wanted to wear Stephen Curry 5, a shoe the 3-point king has under Under Armour.
So, when Riley Morrison and her dad went to buy the Stephen Curry 5 shoes online, they couldn't. As that shoe only specifies in boy's sizes. Which she rightly addressed in her letter to Curry. The nine-year really pulled the emotional card when she addressed that Curry himself has two daughters and should understand the same without any delay.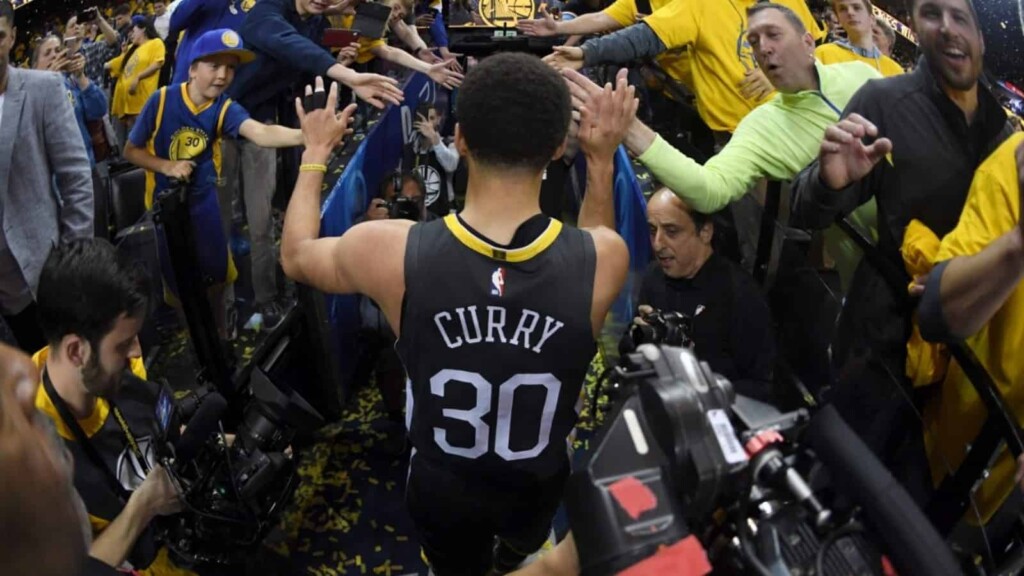 Riley Morrison's Letter to Stephen Curry
According to Teen Vogue who spoke with Riley and her father Chris Morrison, she wrote the letter because "it seems unfair that the shoes are only in the boys' section and not in the girls' section. I wanted to help make things equal for all girls, because girls play basketball too." 

Steph Curry immediately took action himself, making sure to not only get a pair of his shoes to her. But also worked with Under Armour to correct the issue on their online site. This won't be the last we see of Riley Morrison either, because Curry is making sure to invite her to his International Women's Day celebration on March 8th in Oakland.
To be precise, Curry told Riley that he plans to send her a pair of the Curry 5's and will make sure she gets one of the first pairs of the Curry 6. He sweetened the deal by inviting Riley Morrison to celebrate International Women's Day with him in Oakland in March as stated earlier, before ending the letter with the Under Armour tagline #RuinTheGame.
Also read: 2021-22 NBA Season Predictions: Top 5 Eastern Conference Team Who Could…
Also read: NBA: Top 5 Dunkers Heading into the 2021-22 Season