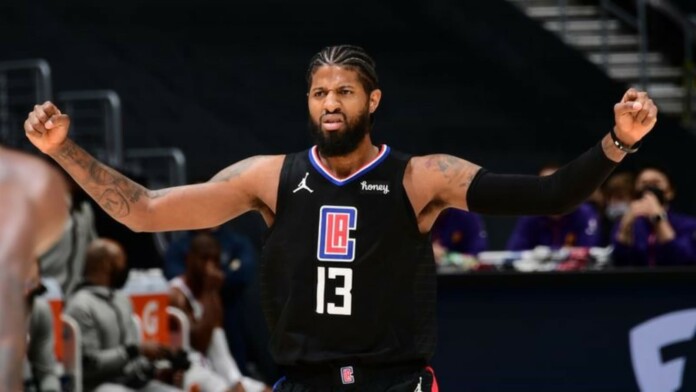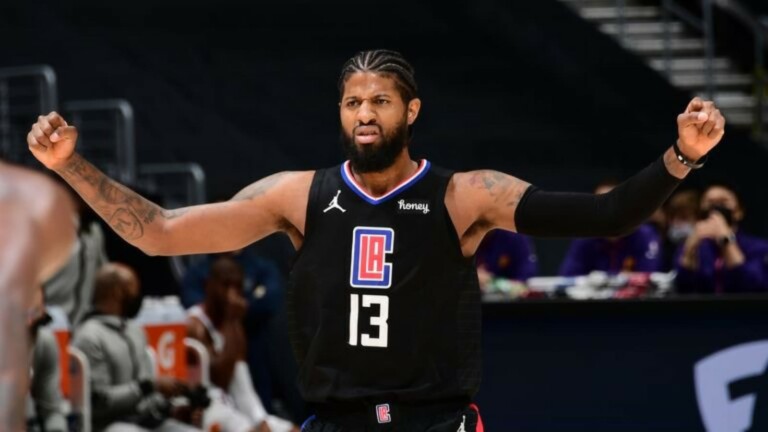 The Los Angeles Clipper Started really well after their game 1 defeat against the Dallas Mavericks. Paul George and Kawhi Leonard are determined to make their impact while the game continues. The Los Angeles Clippers have been very unfortunate in their playoffs every time. While they conclude a great regular seasobn, playoff stops their momentum somehow. But the team is looking great for the game 2. Especially with the commencement of great shooting by Kawhi Leonard and Paul George. Game will be crucial for both the teams. While Dallas Mavericks will eye to extend their lead up to 2, LA Clippers will hope to tie the series 1 apiece. However, Paul George has already started with his magic handling in the game. He has put Kristaps Porzingis on skates early in the game.
The game has got off to an amazing start as the Mavs and the Clippers have put on an offensive masterclass so far. Just like the first game, superstars Luka Doncic and Kawhi Leonard are at it in game 2 with the score line of 85-78 lead for the Mavs. On the other end, Luka Doncic has kept the Dallas Mavericks despite huge shooting performance by Kawhi Leonard. In the mean while Paul George has drawn attention with his cameo role. More than his shooting, PG13 has put has ball handling skills on show dropping Kristaps Porzingis on the floor.
Paul George with his epic handles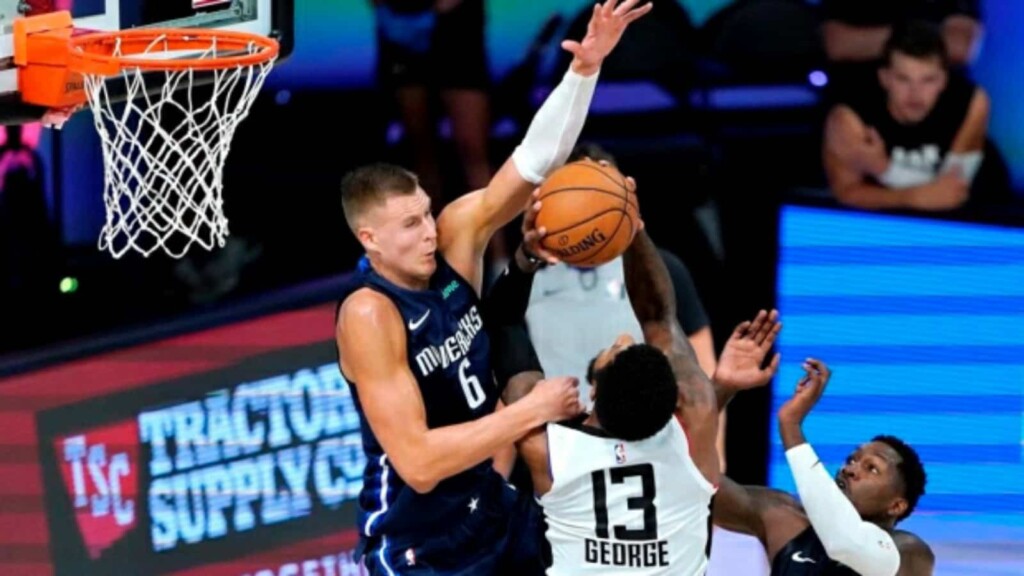 Given on how Los Angeles Clippers have disappointed in the playoffs, they have never gone out of entertainment. Paul George put a filthy crossover on Kristaps Porzingis. Given how back and forth this game has been offensively, it has already had its fair share of highlights. One such moment came in the second quarter. With 5:25 remaining on the clock, the Clippers had the possession. Kawhi Leonard dumped the ball to George as he went on a one-on-one against Kristaps Porzingis. With some amazing handles, the veteran guard tricked the Latvian center who lost his footing and ultimately fell on the court. George meanwhile dunked the ball to tie the game.
Also Read: WATCH: Los Angeles Clippers' Marcus Morris gets dunked on by Luka Doncic
Paul George's pay has made it to number 1 highlight play of the day. Even Porzingis smiled when he was caught off guard and lost his balance to PG's lethal in and out dribble. Apart from Doncic, the Mavs have seen three of their other starters in Porzingis, Hardaway Jr. and Kleber already scoring in double figures. The game is heading towards an exciting half and given how the teams have performed, fans are in for some more offensive action in the second half.
Also Read: Utah Jazz Jordan Clarkson wins the 2020-21 NBA Sixth Man of the Year trophy