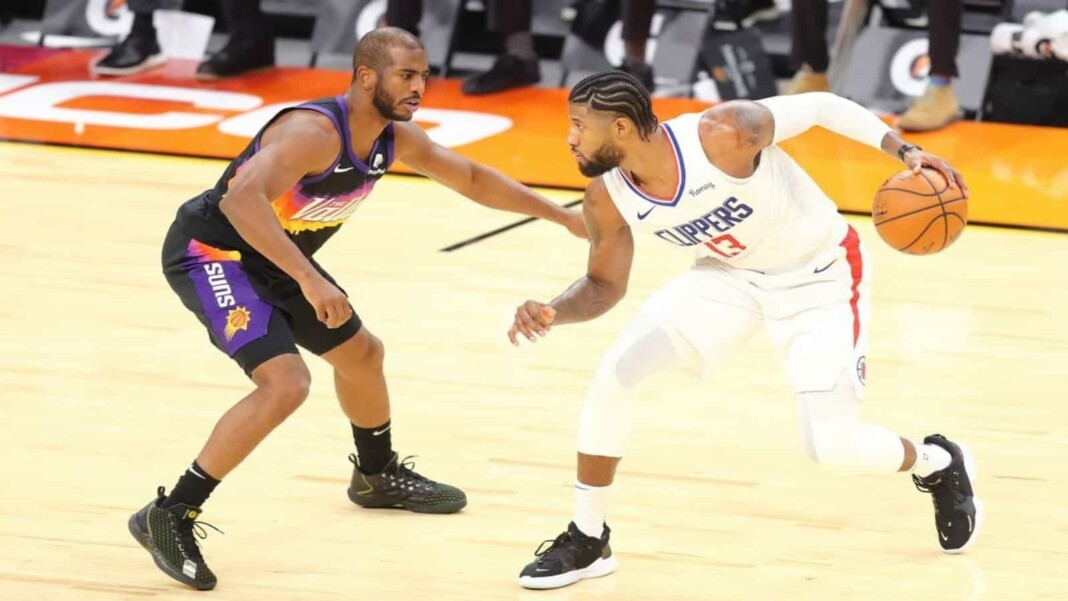 The Los Angeles Clippers' talisman Paul George made a highlight play after seizing game 5 in style. While LA Clippers did not allow Suns take advantage, the vintage Paul George was back tonight. He nailed down 41-points to get the Clippers a huge lead. In the heist of scoring points, he recorded multiple highlight plays. One of the most memorable being dropping Chris Paul on floor with a cross over. The battle of 2 veterans was enigmatic.
Being shorthanded the Clippers had to fight with everything on the line. Phoenix Suns were 3-1 up in the series. But Clips hunt down has shortend down the lead to 3-2 after tonight's performance. After the game, Paul George has become the first player in LA Clippers history to record 40+ points, 10 rebounds and 5 assists in the playoffs.
Paul George drops Chris Paul with embarrassing crossover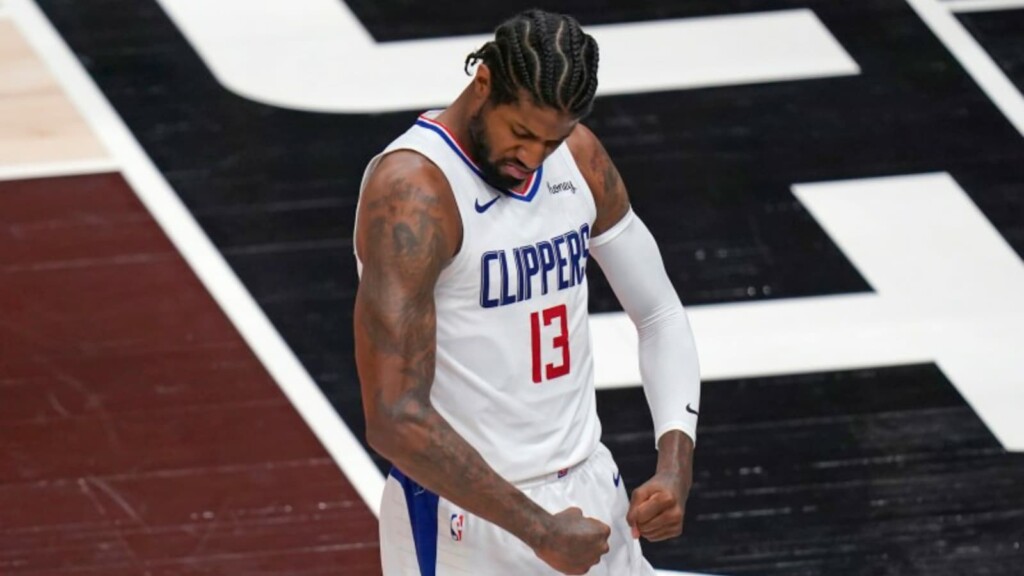 Late in the third quarter of the Western Conference Finals Game 5, Paul George embarrassed Chris Paul big time with a shifty crossover that sent the Suns star sliding and tumbling to the side lines. To add embarrassing incident to the injury, the Clippers forward nailed the huge triple to complete the play and retain the team's lead over the motivated Suns.
While Ty Lue's squad struggled to repel the Suns early on, PG13 completely took over the game and was unstoppable for most of the contest. He finished with a staggering stat line of 41 points, 13 rebounds, six assists, and three steals for the Clippers–which are all team-highs. George will certainly be happy with his savage move on Paul, but he'll definitely be more ecstatic to get the win and cut the Suns' lead over the Clippers to just 3-2. Hopefully, this performance will give PG and LA some much-needed confidence as they try to stage another epic comeback.
Also Read: WATCH: Patrick Beverley mocks Chris Paul after fouling him from the 3-point range
Also Read: WATCH: Los Angeles Clippers in trouble after big man Ivica Zubac out for Game 5 with knee injury