If there's a title that LeBron James has earned without doing anything is the most misunderstood guy in the NBA. The Former MVP might have had an illustrious career but some of his mistakes just latch onto him with no intentions of ever dropping, and this ultimately has birthed a bubble that often tends to misconstrue things.
LeBron has maintained a level of physical dominance on the court and it's astounding to watch him play so vigorously. Even at an age where most players enjoy a life of retirement, King James is breaking a sweat in the gym and commands the whole court while playing. He has proven how age is just a number and a person is not defined by some numerical digits.
On the court, LeBron James may not the neighborhood-friendly guy but off-court he is known for his big social circle. He is friends with celebrities across all the platforms. But according to a social media survey conducted by Sports Insider in June of this year, amongst all the other NBA players, LeBron James took the throne of the most hated player.
For James Hate is nothing but regular but still, the question remains why is he hated so much even after everything?
Also Read: "I would think, Kobe Bryant and Tim Duncan aren't sleeping in":…
Why is LeBron James so misunderstood?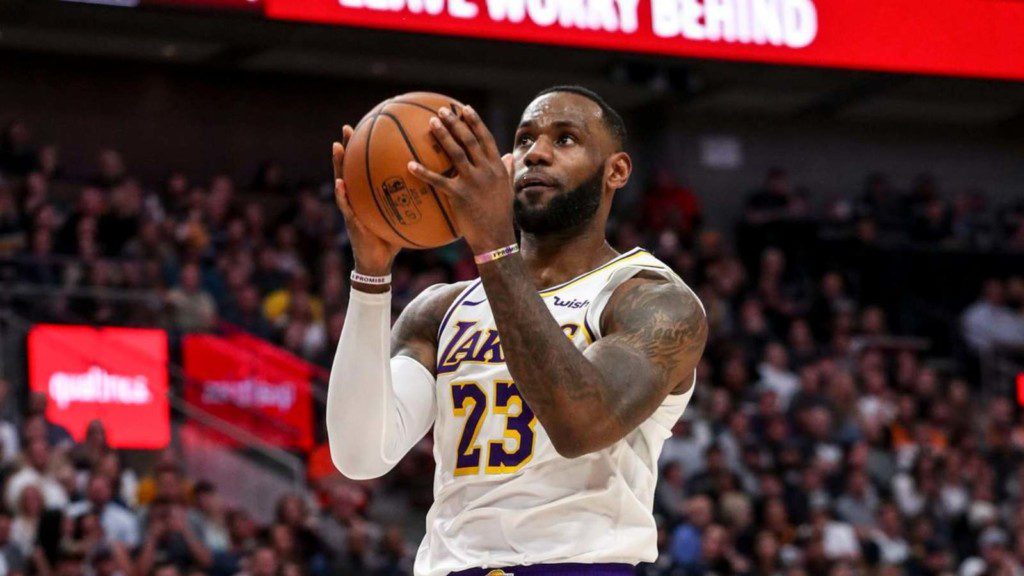 LeBron James has always stood his ground whether it is in basketball or while promoting public welfare by raising his voice against injustice. He firmly believes in his core skills but people find it repulsive. James knows he has the potential of carrying a team forward on his shoulder and even though he gives his best still everyone has a strong opinion on that. Well, that's the perks of being one of the greatest players in the NBA.
Iman Shumpert, who is currently a free agent appeared on the recent episode of The Bootleg Kev Podcast and talked about how people have these misconceptions about LeBron James.
When asked about what he thinks is the biggest misconception about LeBron James, "He lost in the Finals that's why people have that stigma of him," said Shumpert.
He continued to add, "He is undeniably the best athlete even on the papers…I don't think we've seen a better one. He can speak in public, great with his family, great performance… he is not gonna get drunk and perform miserably in matches. The worst thing we can have against him is 'why he's flopping?' and that's all. Besides that, LeBron has gone out there and played hard every night, and he may take off sometimes but I don't know anyone who's been more disciplined than him."
The LA Lakers may be tanking but LeBron James had been giving an impeccable performance on the court. For the few matches, the LA Lakers managed to register three consecutive wins and are still showing stability in their performance. Their previous match being against the Sacramento Kings, LeBron James once again dropped a sizzling 30+ pointer game and remained the top scorer of the night.
The Lakers will lock horns with Tare Young's Atlanta Hawks on Friday, January 6th.
Also Read: Nick Nurse reveals why LeBron James and Kevin Durant are tougher…