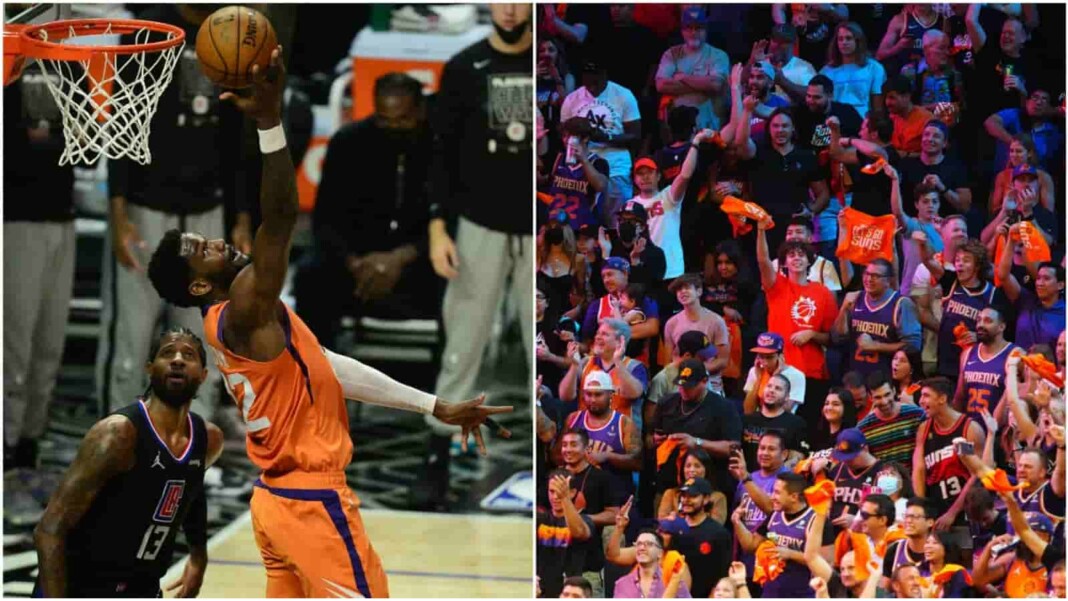 The Phoenix Suns are definitely trying to close down the NBA finals series too soon. They are already 2-0 up after Game 2. Watching the healthy contest going between them and Milwaukee Bucks, it has been a joy for the Suns' fans. Phoenix Suns fans have been quite the spirited bunch throughout these NBA Playoffs. The "Suns in 4" guy who stole the spotlight during their series against the Denver Nuggets has become a minor celebrity for his rather extreme celebration of his rabid fandom.
The Phoenix Suns closed down Game 2 after great scoring from Chris Paul and Devin Booker respectively. While the duo contributed 54-points together, others were in good support. It was a tough day for the Bucks. Despite Giannis Antetokounmpo getting raged on court, things didn't turn their side. Their destitute performance wasn't even saved by his 41-point heroic. But, the way, Phoenix Suns' fans waved at their departing buses, it was clear they are confident on Suns' roster.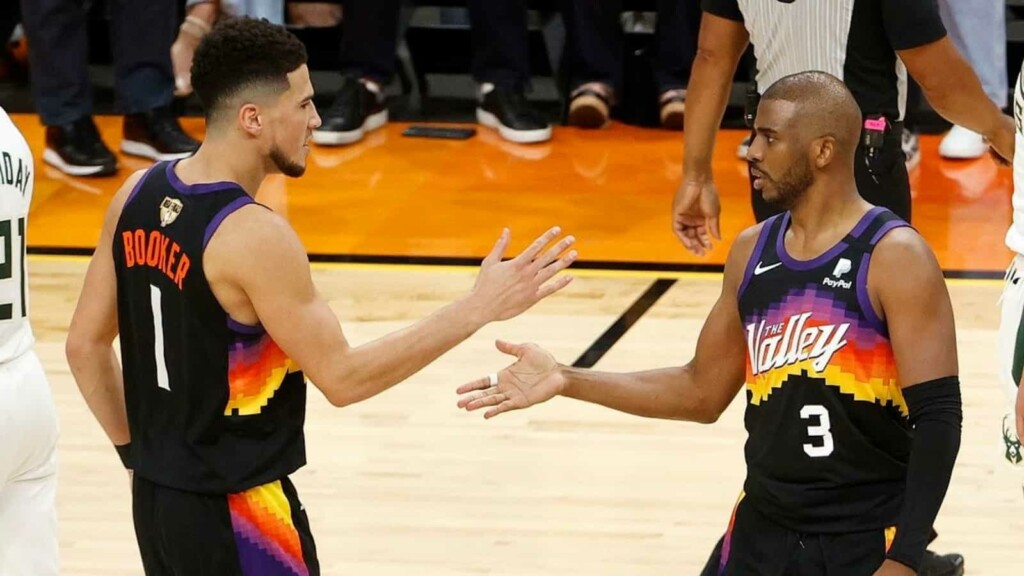 Phoenix Suns' fans flip off Milwaukee Bucks team
But Suns fans aren't finished being a hostile fan base just yet. After Game 2 of the NBA Finals, there were a handful of them who took the time to watch the Milwaukee Bucks team bus exit the arena. Let's just say that a handful of fans had a rather special gesture to wave them good-bye.
Stay classy, Suns fans. In all seriousness, the fan base has indeed been electric for their squad. After basically a decade of futility, they finally have a taste of success once again and are just two wins away from cementing it further in NBA history.
The Suns got 81 points combined from the trio of Chris Paul, Devin Booker, and third-year man Mikal Bridges, who came up with a career performance on the grandest stage.
Also Read: Video: Giannis Antetokounmpo Goes Livid Encouraging His Team in Bucks vs Suns Game 2
Also Read: Suns' Chris Paul reacts after winning Game 2 of 2021 NBA Finals