Ahead of game 1 of NBA finals, take a look at the Phoenix Suns vs Milwaukee Bucks prediction. Galloping their way into the NBA Finals of 2021, Phoenix Suns have really got everyone mesmerized. While many players on roster have done things more than expected, their team game has also been on role. Chris Paul's maiden NBA finals will be a huge expectation. With Devin Booker, Deandre Ayton to aid the team, things should work out for the Suns.
Milwaukee Bucks have really amazed in their last 3 games. Despite losing Giannis Antetokounmpo early in the series, hey were on the back seat. But heroic performances from Jrue Holiday, Khris Middleton and Brook Lopez steered their sail towards win. Ahead of forces like Chris Paul and Devin Booker, Milwaukee need to tighten their seat belts.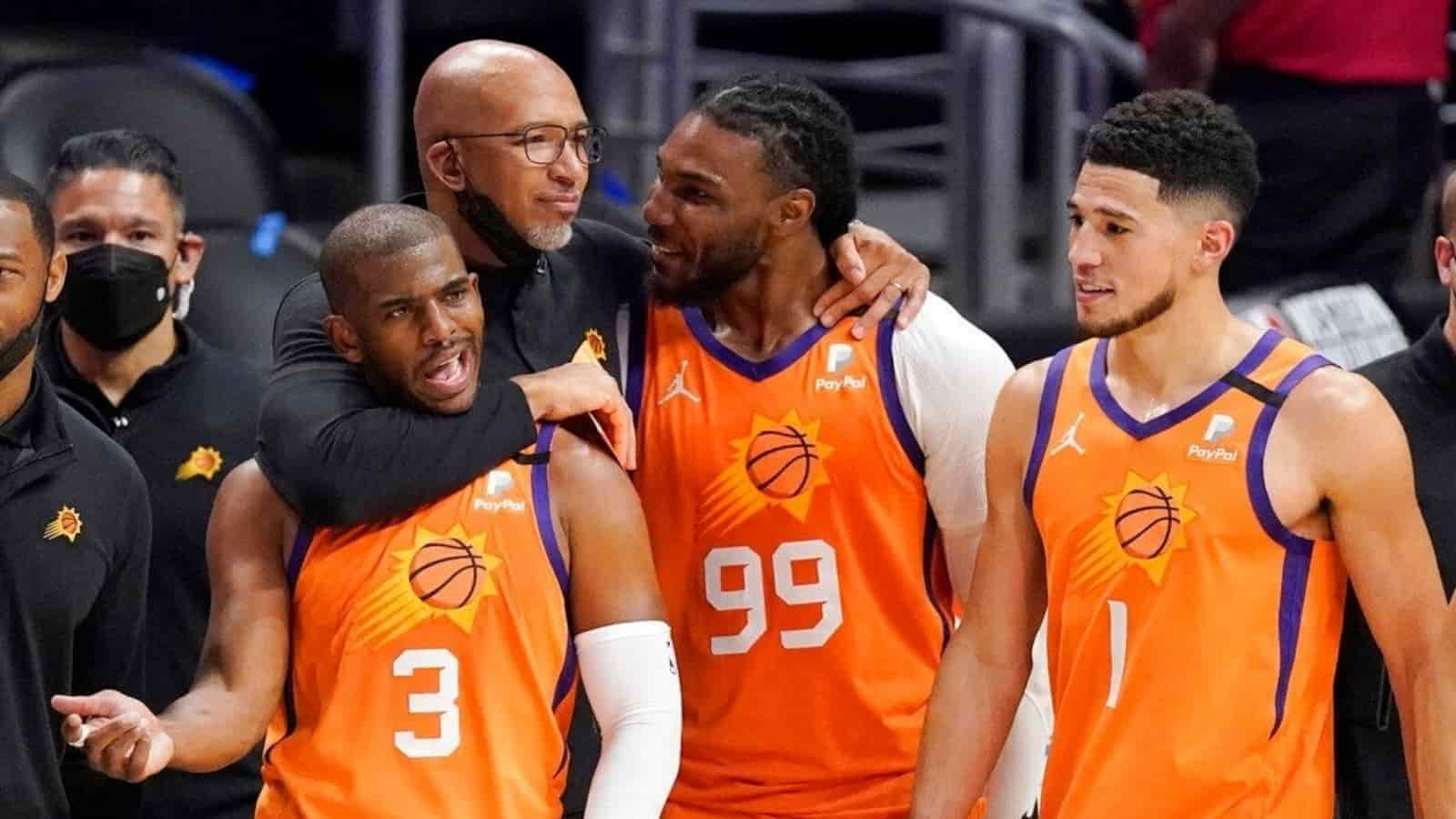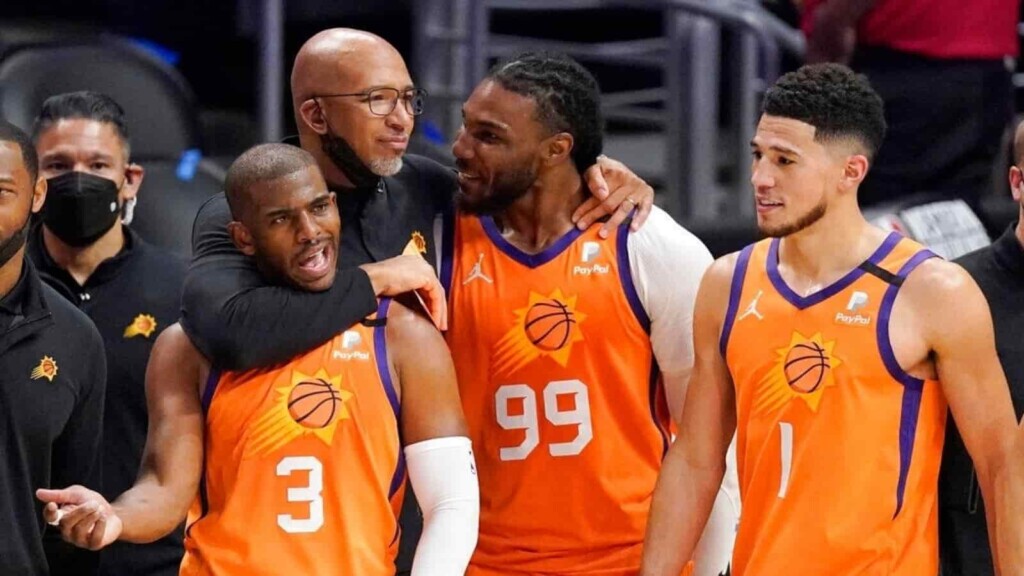 Phoenix Suns vs Milwaukee Bucks Preview
For the Phoenix Suns, Chris Paul's availability has been something for them to fret about. Paul suffered a shoulder injury against the LA Lakers and missed the first two games against the LA Clippers due to COVID. Paul has overcome every adversity and, supported by Devin Booker and Deandre Ayton, led the Suns to their first NBA Finals since 1993. Mikal Bridges had a quiet series against the LA Clippers, but he'll be hoping to put the clamps on Khris Middleton. Jae Crowder and Deandre Ayton will complete the starting five.
The Milwaukee Bucks proved during the Eastern Conference Finals that they're not entirely about Giannis Antetokounmpo. The Milwaukee Bucks will rely on the same starting five that saw them overcome the Atlanta Hawks in the last two games of the Eastern Conference Finals. Jrue Holiday and Khris Middleton will start in the backcourt, while the frontcourt will comprise PJ Tucker, Bobby Portis and Brook Lopez.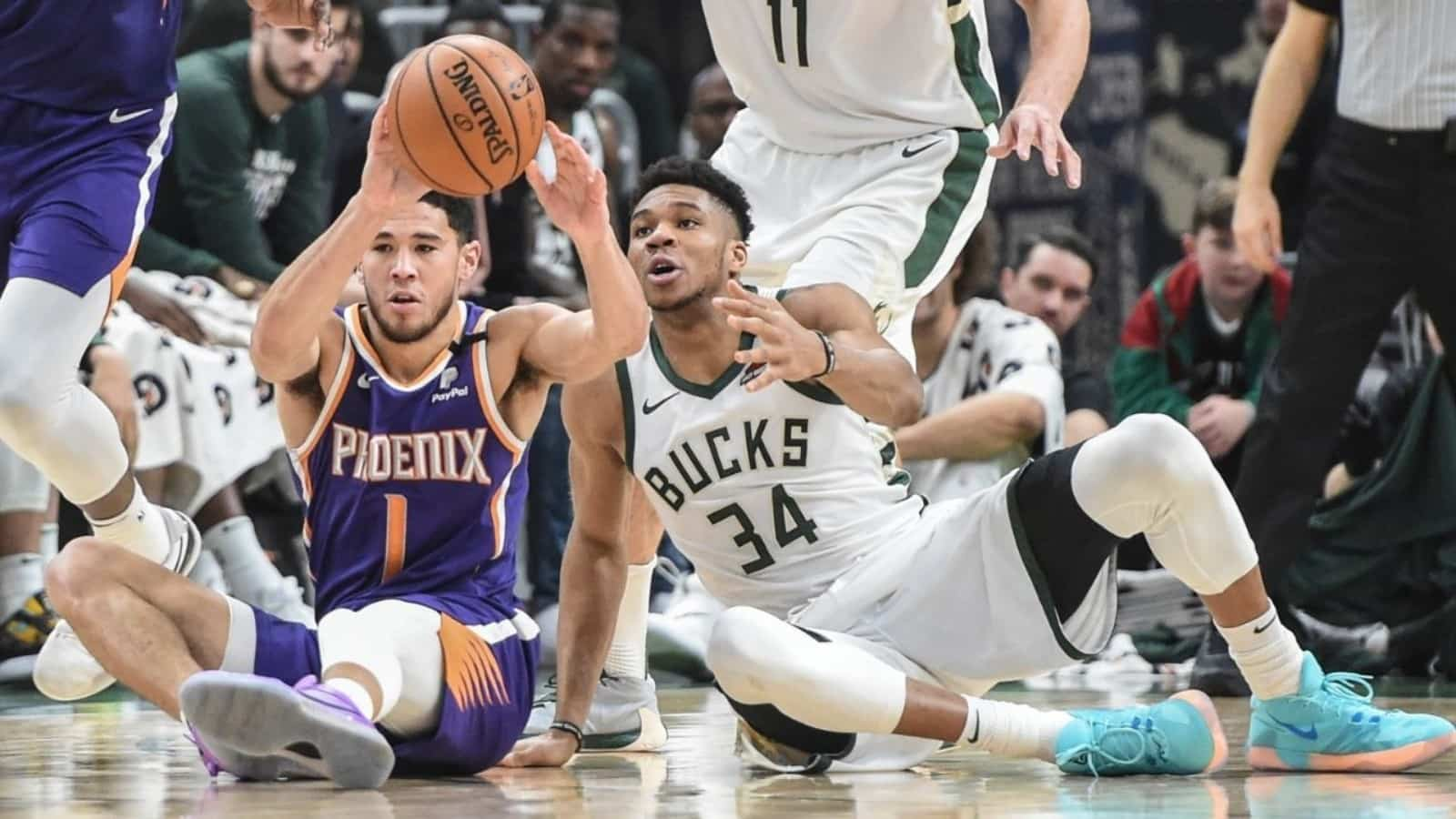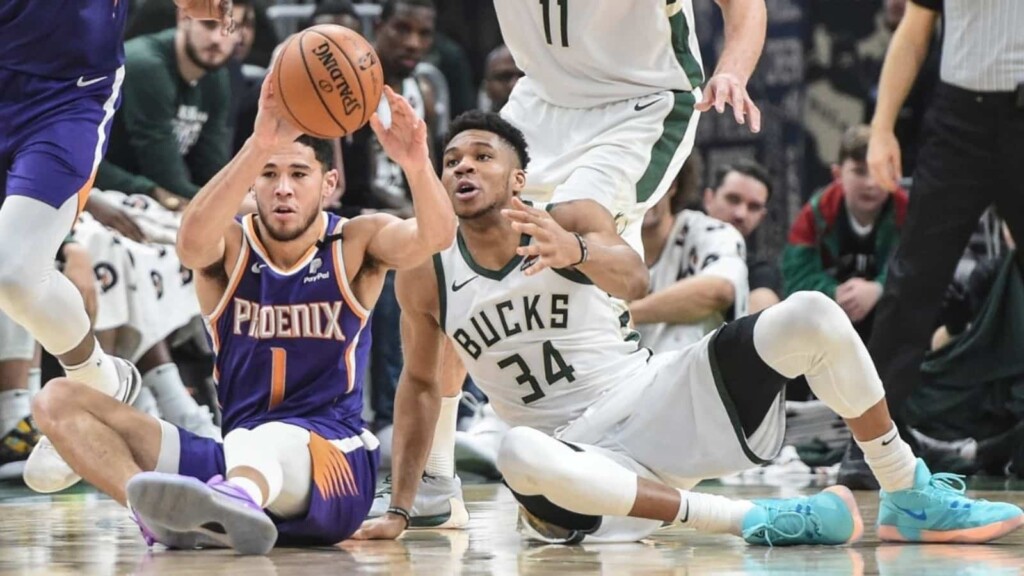 Phoenix Suns vs Milwaukee Bucks Head to Head
2018-19 – Suns 2-0 Bucks
2019-20 – Suns 1-1 Bucks
2020-21 – Suns 2-0 Bucks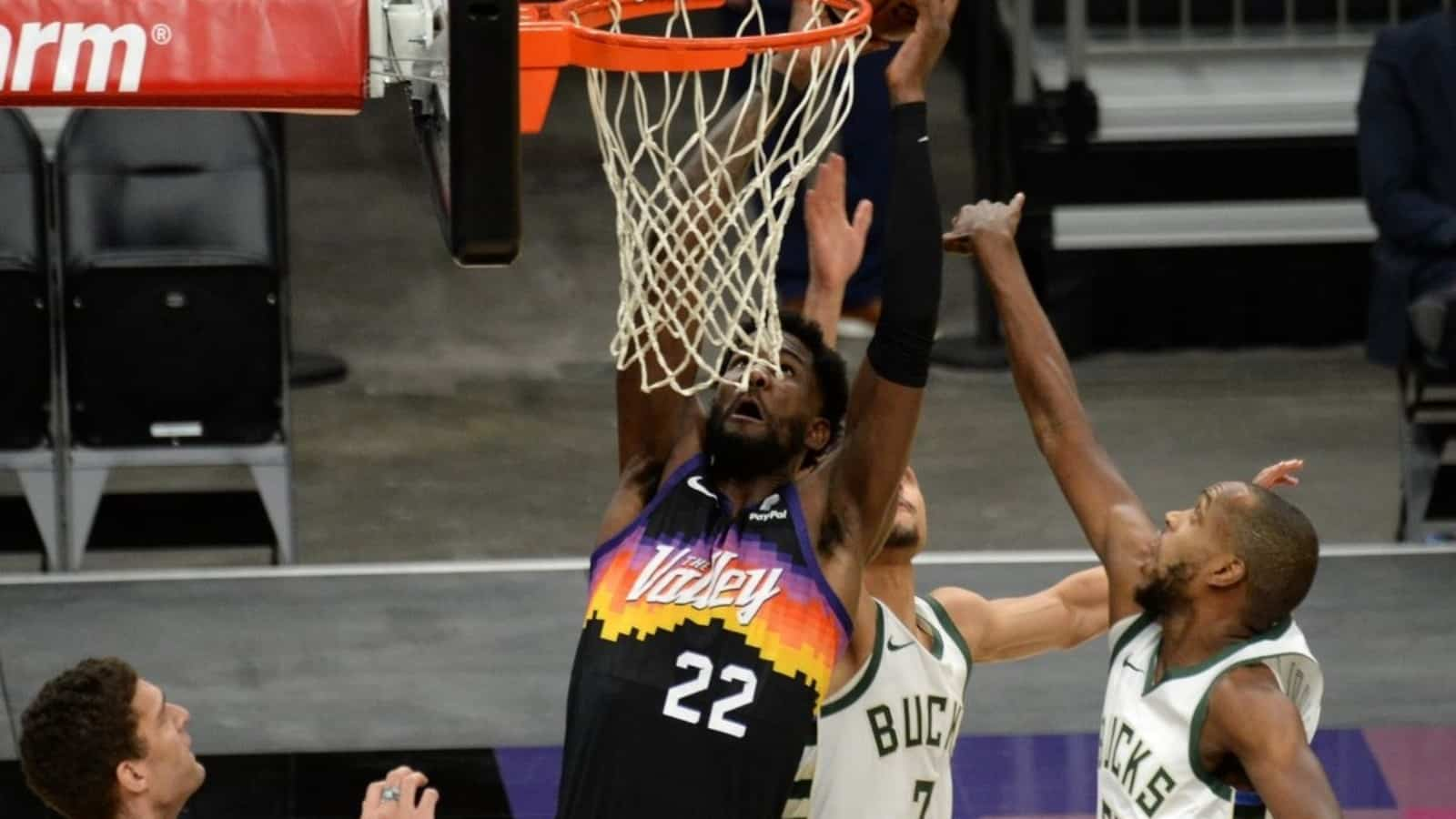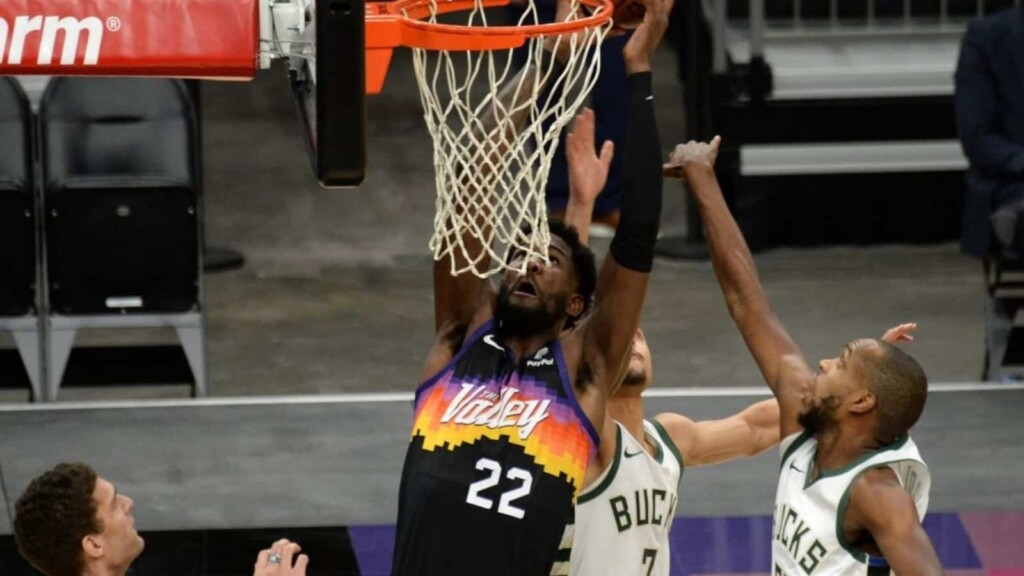 Phoenix Suns vs Milwaukee Bucks Injury Report
The Phoenix Suns are expected to have an unchanged line-up from their past conference finals. They are running without any injuries. But Chris Paul's partially torn ligament in his right hand may be a troubling factor.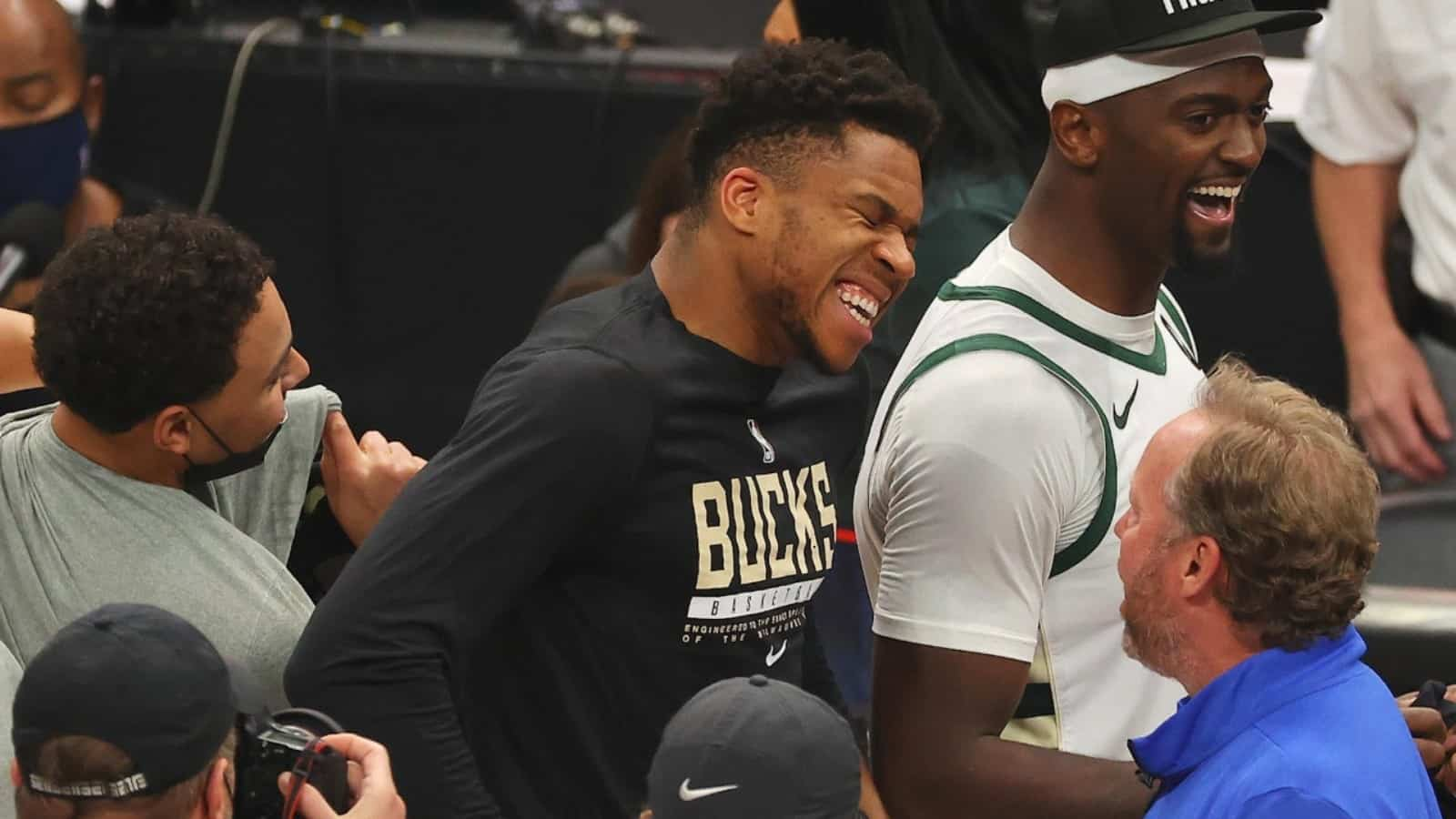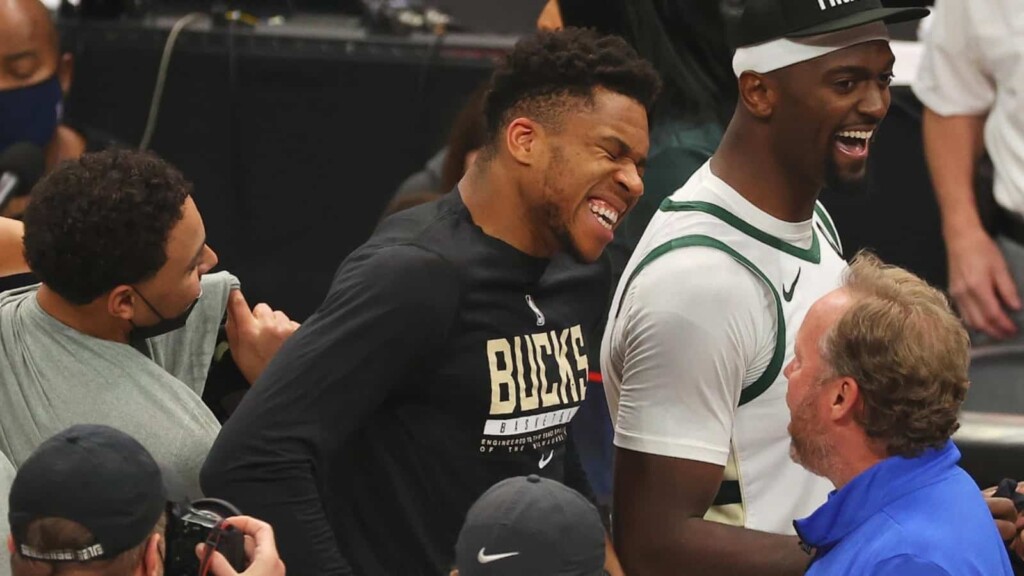 For the Milwaukee Bucks, Giannis Antetokounmpo's stance still stands unclear. Giannis is listed as doubtful for the opening matchup of the 2021 NBA Finals. There's little reason for the Milwaukee Bucks to risk playing him tonight, so you can expect him to sit this one out.
Phoenix Suns vs Milwaukee Bucks Line ups and Starting 5s
The Phoenix Suns will start probably unchanged. Their starters will include Jae Crowder, Mikal Bridges, Deandre Ayton, Devin Booker and Chris Paul. Their go to rotations will be Torrey Craig, Cameron Payne, Dario Saric, Jevon Carter and Jalen Smith.
The Milwaukee will look at Giannis Antetokounmpo for their starter. They will start with Khris Middleton, Jrue Holiday, Brook Lopez, Bobby Portis and PJ Tucker. They will look to substitution options with Pat Connaughton, Jeff Teague, Bryne Forbes and Thanasis Antetokounmpo.
Phoenix Suns vs Milwaukee Bucks Prediction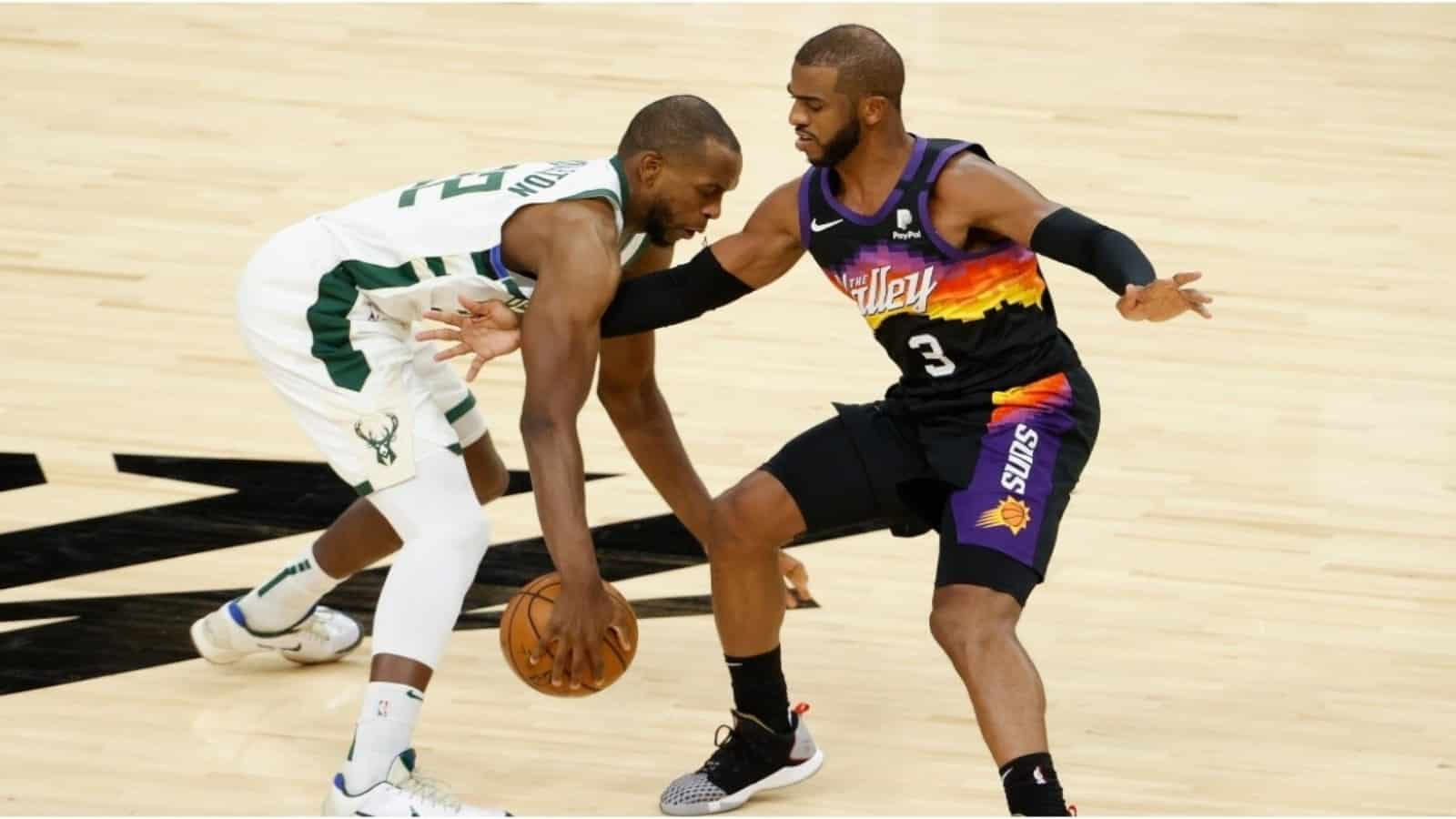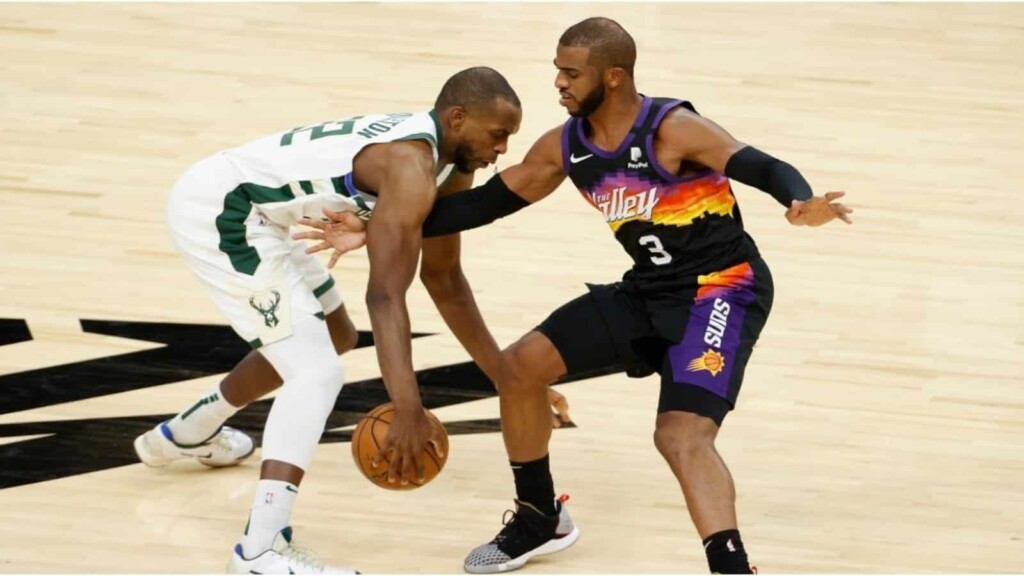 The Phoenix Suns are a tough match up in the series. With Giannis Antetokounmpo out, it is an advantage for the Suns. Chris Paul, Devin Booker and Deandre Ayton will look to seize the series. They have a better shooting line up but stopping players like Giannis, Brook and Portis will be difficult.
Milwaukee Bucks will aim at Giannis' recovery soon. As the bucks have got a better paint game, they need to tighten their defense. Their prolonged plight defense need to stop the mighty shooting of Suns. Despite Suns having an edge, Bucks need to tighten their buckles.

Also Read: Top 5 greatest Small Forwards of All-Time in NBA history
Also Read: Top 5 Greatest Shooting Guards of All-Time in NBA history