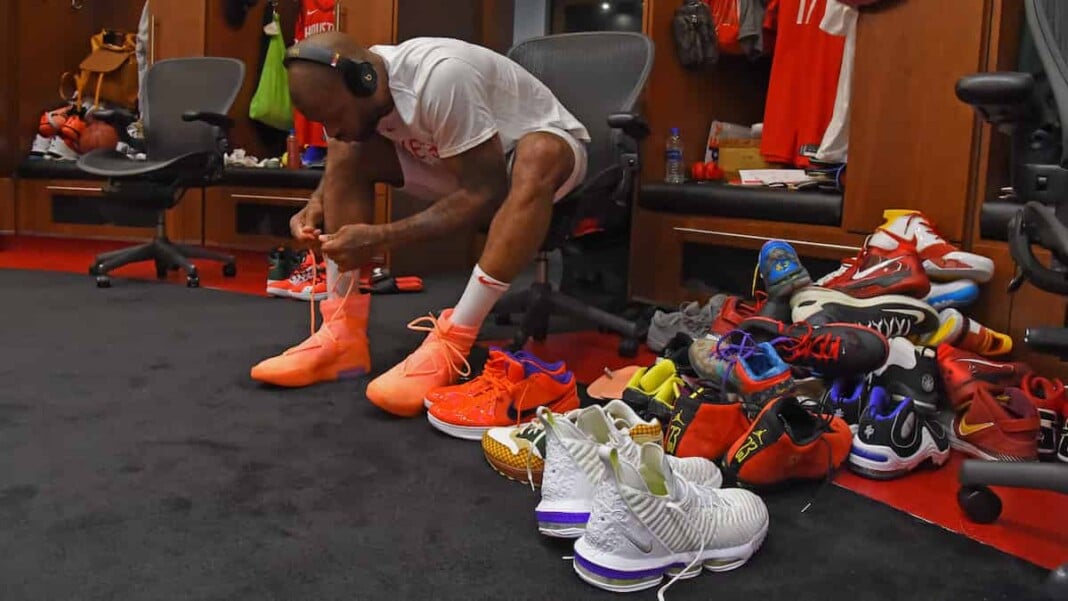 NBA Players are known to be the richest athletes in the world and given that the American league is all about style, its players are known to be flamboyant. Veteran PJ Tucker has always been known as a show lover, be it on court or off it, the latest to add to that, it his entry to the Bucks vs Suns Game 2 of the NBA Finals, where Tucker surely knew how to make himself the center of attention.
Known to be one of the rarest models of Nike sneakers, PJ Tucker was watched to be making his entry into the Phoenix Suns Arena wearing the ultra-rare Nike Air Mags which held an exclusive Ultra Kobe 4 UNDFTD Kicks. The Nike Air Mags go for around $50k while the Kobe 4s he's holding is around $10k according to Ruben Palacio of CBS Sports. 
PJ Tucker's Grad 50k Entry in Bucks vs Suns Game 2 of NBA Finals
Obviously, all eyes were on Tucker's feet since those Nike Air Mags are as scarce as sneakers go. Those 'Back to the Future'-inspired kicks just had two releases, one in 2011 and one in 2016 and with only 1,599 pairs ever released. Marty McFly would be proud.
But, as aforementioned, the other pair the Bucks forward was holding was packing some heat too. Those Olive Kobe 4s, which Tucker put on for Game 2, will make any sneakerhead drool.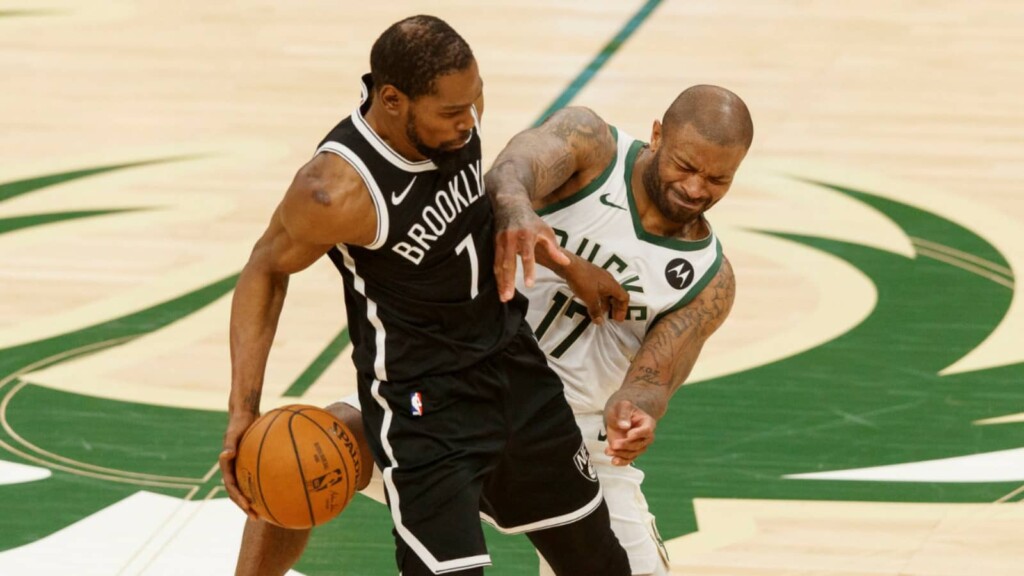 Having said that PJ Tucker needs to improve his game from behind the arc if the Milwaukee Bucks are aiming to make a comeback in the NBA Finals series.  With the action of Game 2 all set to begin, it has to be said that the veteran surely knows how to build upon his morale via his A-Shoe game. Safe to say, Great going Mr.Tucker!
Also Read: Watch: Chris Paul Ankle Injury Haunts Phoenix Suns' Fans in Suns vs Bucks Game 1 » FirstSportz
Also Read: Video: Giannis Antetokounmpo Re-Ignites Iconic LeBron James Défense in Bucks vs Suns Game 1 » FirstSportz