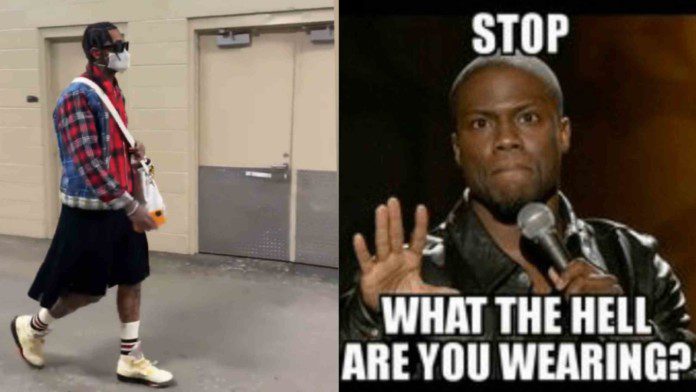 Jordan Clarkson is on his path of abolishing the gender distinction made in the fashion industry. The clothes we often wear as per our choices are rather the pre-conceived notion embedded in us on how we should dress up as a man or woman. If you are girl clothes like Skirts or dresses suit you the best, colors like Pink or pastel go well and etc. But over the years some people have either consciously tried to blur the lines between this gendered clothing or have subconsciously dressed because it's in fashion.
Just like all other sports fraternity NBA too shares a very close relationship with fashion. After all, Michael Jordan's Air Jordan did revolutionize the footwear industry. The NBA stars are often seen dressed up as per their taste, and the pre-game outfits have become a thing especially nowadays when pop culture is at its peak.
But the freedom to wear whatever one wants sometimes makes people opt for some weird choices leading to a fashion disaster.
Jordan Clarkson gets trolled for showing up in a skirt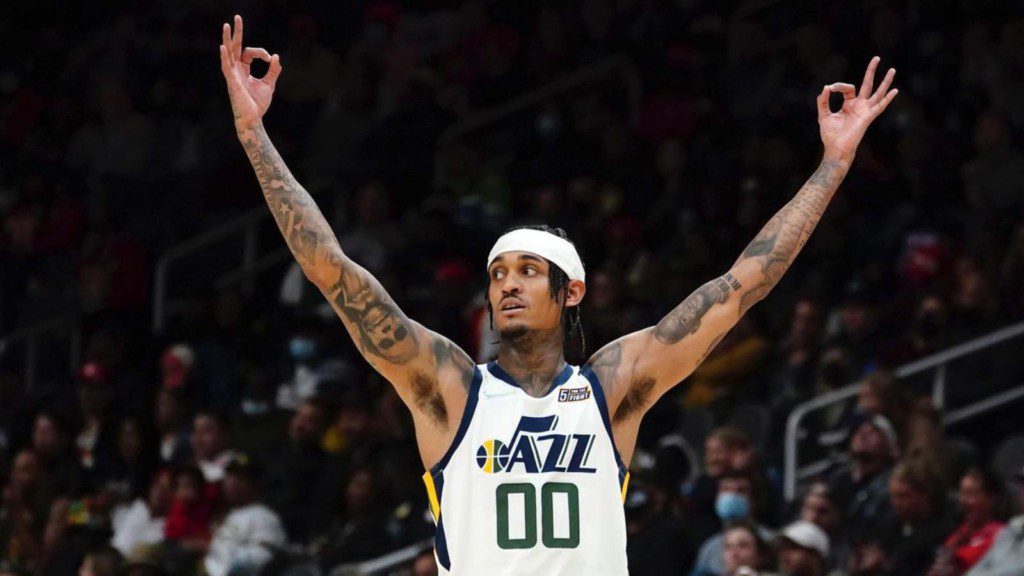 Jordan Clarkson was drafted by the Washington Wizards in 2014 and went to play for the LA Lakers, Cleveland Cavaliers, and finally the Utah Jazz since last season. He is averaging 14.8 points per game with 3.1 rebounds and 2.0 assists.  
Standing at 3rd position in the Western Conference the Utah Jazz are also in the race of teams that are eligible to win this season's NBA title. They have shown consistent and brilliant performances on the court and are currently holding a 6 win game streak.
In yesterday night's game between Utah Jazz and Philadelphia 76ers, the Jazz created an extra buzz other than their blowout victory and that was a fashion buzz. Jazz's Guard Jordon Clarkson shows up in something different other than pants and sweats. The 29-year-old was seen wearing a chequered Jacket with black sunglasses and white shoes over a skirt.
Not that he created a fashion blunder but the NBA Twitter trolled him nonetheless in a hilarious manner.
With last night's destructive performance and a blow out win by 22 points against the Philadelphia 76ers, the Utah Jazz are 18-7 in the league. They will take on the Washington Wizards on Saturday, December 11th at the Capital One Arena.
Also read: "Was Fun while it lasted"- Montreal Harrell Tweets concerning over Washington…