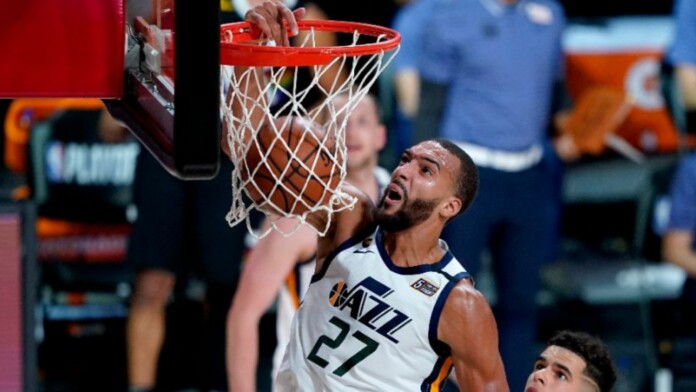 When the two time defensive player of the year, Rudy Gobert was handed a massive contract extension before the start of the 2020-21 season, the Utah Jazz faced a lot of criticism. Yet since the start of the current season, Gobert has answered all of his critics by his significant efforts on both ends of the court. The latest being, his dramatic block which gave the Utah Jazz a 1-0 lead against LA Clippers.
With the game completely turning upon its head, the LA Clippers seemed to loose all momentum from the first half after the game re-commenced. However, with the away team making a late surge in the fourth quarter, Donovan Mitchell's missed jumper handed the ball into Rajon Rondo's hands with over 15 seconds to cover 3 points.
Rudy Gobert Block: The Valuable Defensive Effort From Two-Time Defensive Player Of the Year
With Joe Ingles and other completely marking Paul George and Kawhi Leonard, the duty to tie the scores was given to Markieff Morris, who brilliantly faked Rudy Gobert on the first effort.
Yet the Jazz marquee bounced back to block a shot from downtown. Eventually Morris' short struck the rim and Jazz went onto win 112-109, taking a 1-0 lead in this Western Conference Finals.
With just 30 seconds remaining remaining, the Utah Jazz has gone onto lead the Clippers by three points in Game 1 after the struggle filled first half.
With the pressure of the semi-finals, the Jazz seemed to have succumbed under the pressure of the expectations associated with them.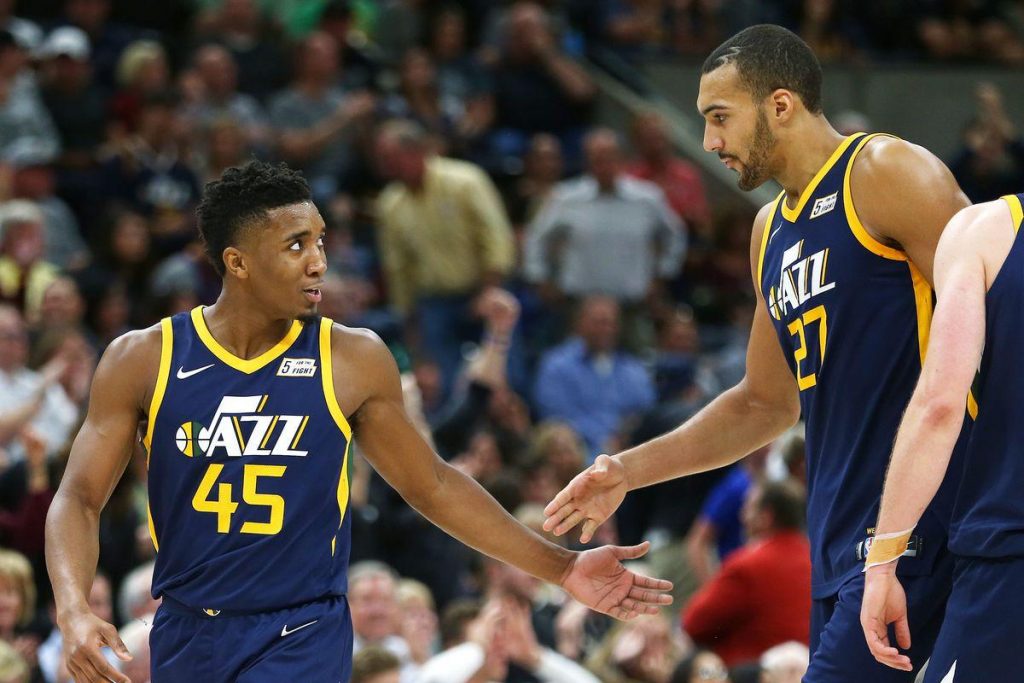 The LA Clippers led 60-47 by the end of the second half. Yet after the game restarted fans could witness the old and ruthless Jazz with Donovan Mitchell leading the charge.
However in the drought-full first half, Jazz missed 21 consecutive shots. Which eventually helped Clippers take the early advantage.
However in the third half, the scenario of the match changed upon its head with Jazz outscoring the away team 32-19, which drew the scores level. With all to take in the last quarter. Wherein courtesy to Gobert's block Jazz emerged victorious.
Also Read: Utah Jazz Jordan Clarkson wins the 2020-21 NBA Sixth Man of…
Also Read: Watch: Mike Conley saves Utah Jazz with clutch sequences