To commemorate the 75th year since the NBA got established, the league announced that they would release a list naming the top 75 players of all time. Such lists tend to have controversy surrounding them and this one attracted quite a lot.
On announcing the 75, the league had left out a few notable names who have contributed a fair share of success towards their franchise and have had their own. One such player is none other than Brooklyn Nets point guard Kyrie Irving. The 29-years-old has always been one to stir up controversy around his name. For instance, Irving went mssing for days not attending games with his teammates. On such occasions he even refused to open up to the media which did raise numerous eyebrows around the world. Was it his fault this time?
Why was Kyrie Irving not named NBA 75 team?
It most certainly was not him who curated the list but it might have to do with things he has done. After a possible failed cover up, fans were quick to notice that the star was in fact named one amongst the NBA 75 team but removed shortly after.
Here is a tweet from a fan page with proof that the Brooklyn Nets player was listed. According to this tweet, Kyrie would have part of a pre-release draft and further removed due to his recent actions regarding the Covid-19 vaccination. A number of other tweets surfaced the internet with proof that he was added.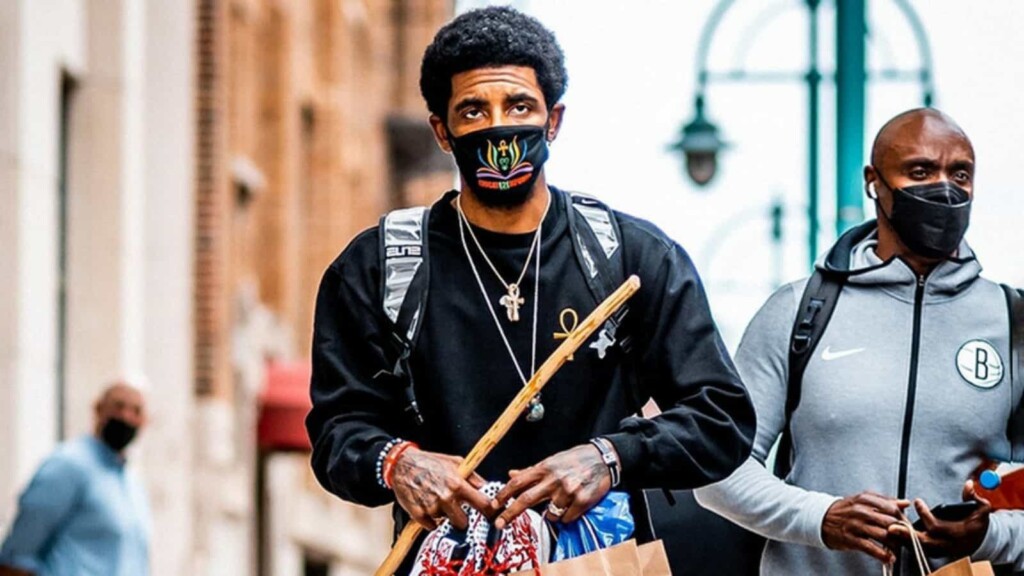 In all fairness that does not seem like a legitimate since almost the entire set of the current league authorities were very respectful towards Irving's decision. Adam Silver, the NBA's Commissioner recently spoke out saying," I hope that Kyrie, despite how strongly he feels about the vaccination, ultimately decides to get vaxxed because I'd love to see him play basketball this season and I'd to see the Nets have their full complement of players on the floor."
Is Kyrie Irving deserving of a spot on the list?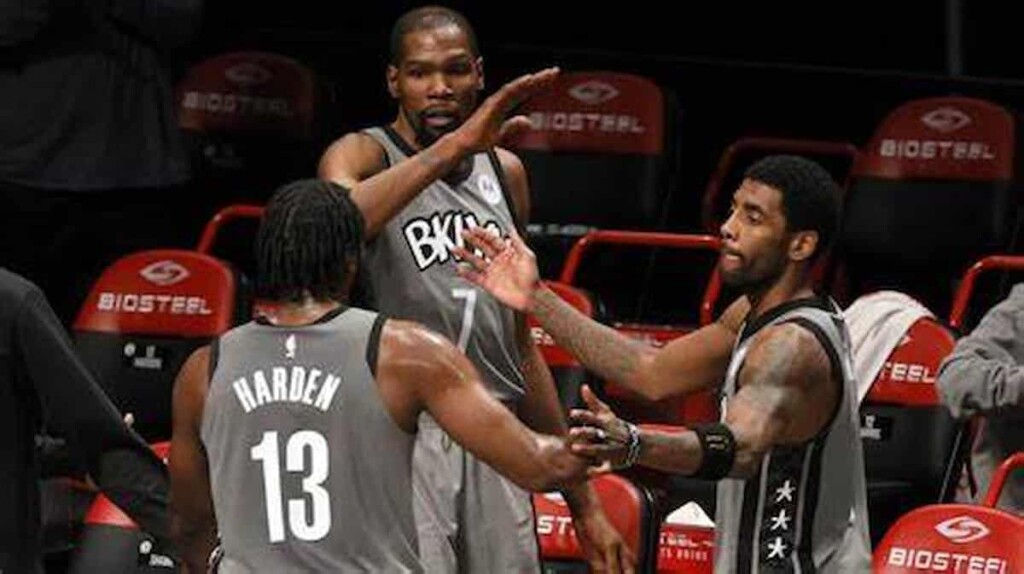 No bad blood it seems like, but why was he not named? Why was he removed?
Yes, the former number one overall pick has undeniable talent. He is arguably the best baller handler the league has ever seen with the ability to drive by defenders and shoot the ball efficiently. He has been named an All-Star seven times and even won a ring.
Some believe that the guard treats his job as a side hustle which is insensitive towards the good he has done for the society. But unlike his otherwise "would have been" peers, the star has just simply had no luck in achieving individual accolades.
His presence on the court is flashy and he has potential. Let us not forget that Irving is still a young player with a lot of time left to prove his worthiness to be named an all timer in future NBA lists. 
Also Read: LA Lakers vs Memphis Grizzlies Live Stream, Prediction, Preview, Injury Report,…
Also Read: Brooklyn Nets vs Charlotte Hornets Live Stream, Prediction, Preview, Injury Report…