Russell Westbrook was traded to the LA Lakers from Washington Wizards over a year deal worth $44 Million. His addition to the roster was supposed to be the "It" factor in making the Lakers this season's the crown holders. But, not everything that one imagines becomes reality, doesn't it?
The trade might have made the Lakers a potential candidate for the title holders on the paper but the route needs to be laden down through impeccable performances and resilience, and the Lakers have clearly failed at that.
Even with a star-studded roster with LeBron James, Anthony Davis, Carmelo Anthony, Russell Westbrook, and a lot of young players like Malik Monk, Austin Reeves, THT, etc. still the Lakers have found it hard to have a strong footing so far in this season.
Also read: Kareem Abdul Jabbar bashes LeBron James for his Facetious Instagram Meme
Chris Broussard wants the Lakers to be upfront with Russell Westbrook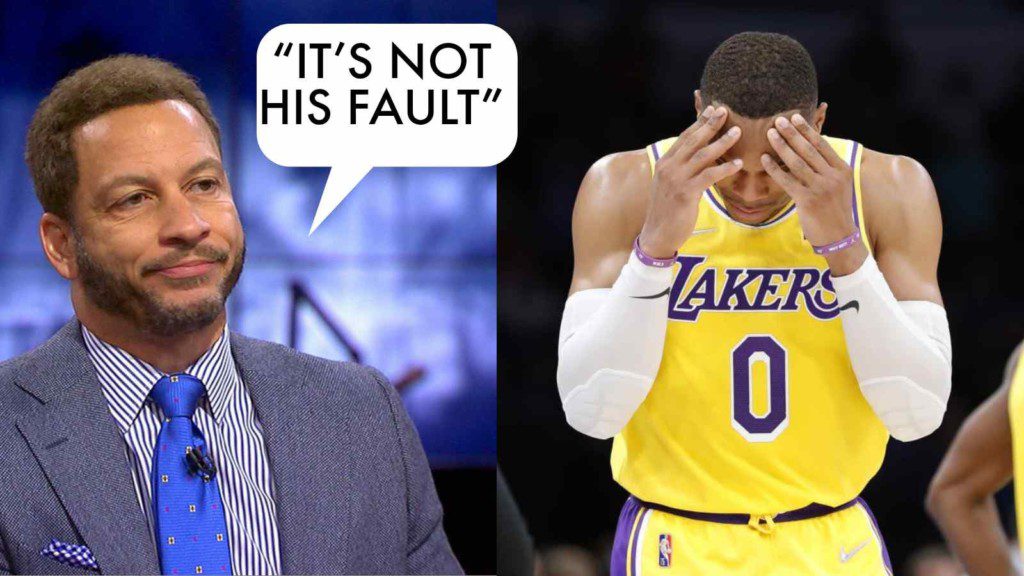 Chris Broussard on the recent episode of Fox Sports' First Things First shared how essential he feels it is to tell Russell Westbrook what is expected or needed of him on the court because Westbrook has been his own man on the court and have cleanly forgotten his purpose at the Lakers.
He said, "The Lakers needs to sit down with Russell Westbrook & give him specifically what they're looking for from him, give him a specific role. Russ has shown a willingness to do what you ask of him. … Right now, 'Russ being Russ' isn't going to cut it."
The inference of this whole statement is to let Russell Westbrook know his responsibilities so that he can be focused on them and would hard towards it. It is not that Westbrook's game sense is bad but it is just that he has been all over the place since this season began and he needs to get hold of himself and be the guy who became the MVP in 2016-17.
The LA Lakers are one of the most virus-stricken teams in the NBA. Half of the regular defense is in NBA's Health and Safety protocol and those who aren't are on the injury report.  They have lost their last 5 games consecutively, and are in dire need of a win to stop their defeat slump.
Also read: "He crossed the line"- Fan escorted away after he continues trash…