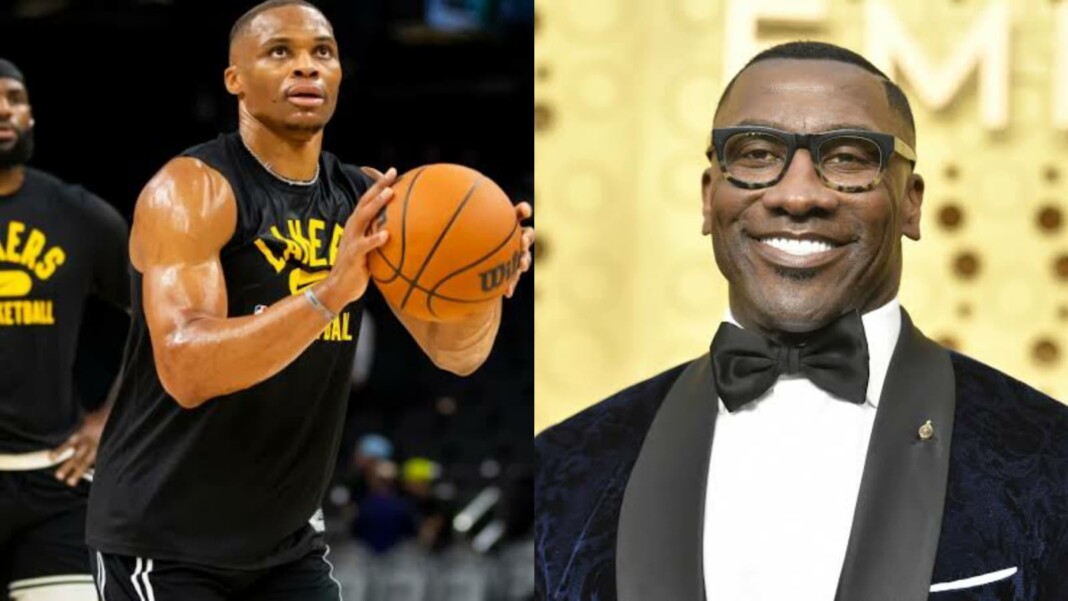 The Los Angeles Lakers have so far been off to a sluggish start in the NBA 2021-22 season as they were thumped by the Golden State Warriors and the Phoenix Suns in their two opening games. Despite Anthony Davis and LeBron James firing handsomely, Russell Westbrook was running short on gas and didn't really manage to impose scintillating figures against a superior Warriors led by Stephen Curry.
They couldn't really conjure something special against the Suns either despite Russell Westbrook shaking off the dust and posting a relatively better display. Davis and James, on the contrary, struggled to hit their stride and the scoreline read 105-115 against them. Despite a decent start in the opening quarter, the second and third were owned by the Suns and there was no coming back for the Lakers from there.
This is what Shannon Sharpe had to opinionate about Russell Westbrook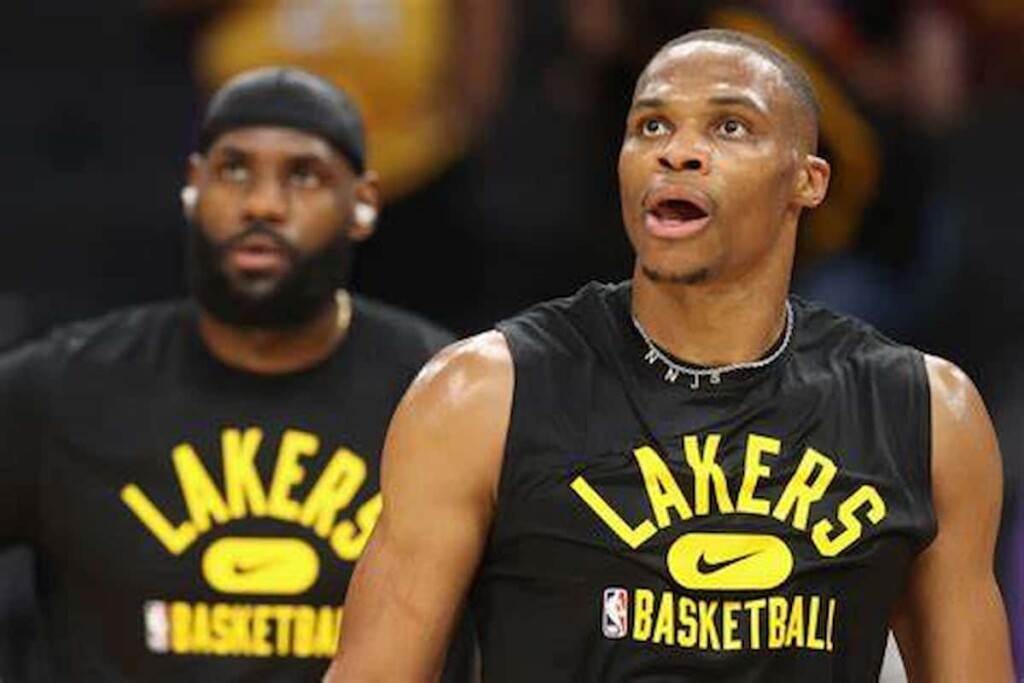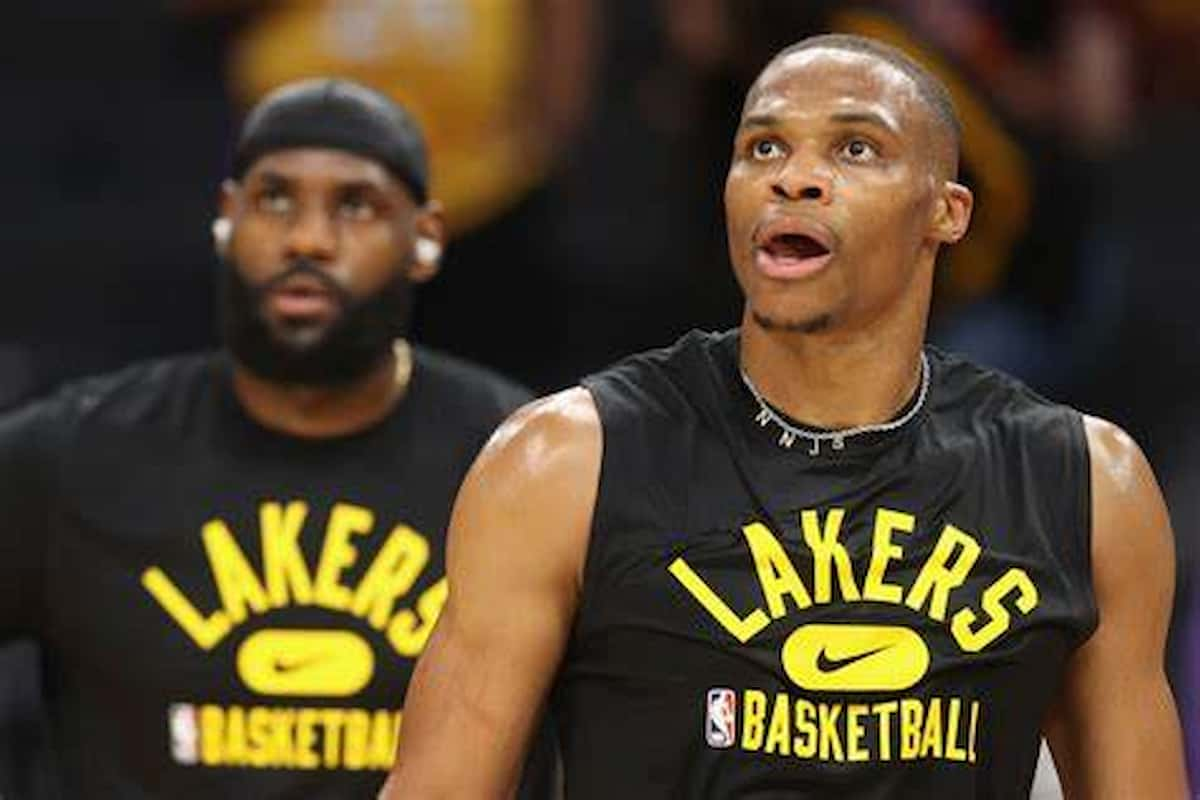 However, they finally managed to open their account against the Memphis Grizzlies in an extremely close contest as a final quarter watershed saw the Lakers walking away with the bragging rights. Despite LeBron James being reticent in the game, Carmelo Anthony and AD delivered gilt-edged showdowns to take the Lakers past the winning line.
Shannon Sharpe, one of the most reputed game analysts, opened up about how he would expect Russell Westbrook and LeBron James to shape up in the upcoming fixture against the formidable San Antonio Spurs away from home. He was heard quoting, "I'm not expecting them to wake up and think it's all of a sudden going to click. LeBron won't say it, but he's thinking it's a lot more difficult than he thought."
He also said that despite the Lakers taking on the Spurs, it will be a far closer fight than one can imagine with the winning difference stretching by 6, tops. Sharpe was also critical about Russell Westbrook being a liability on the Lakers' part. He believed that Buddy Hield would have made a better pick instead of Westbrook. However, now that the Lakers are stuck with Russell, they will have to contemplate ways about making it work.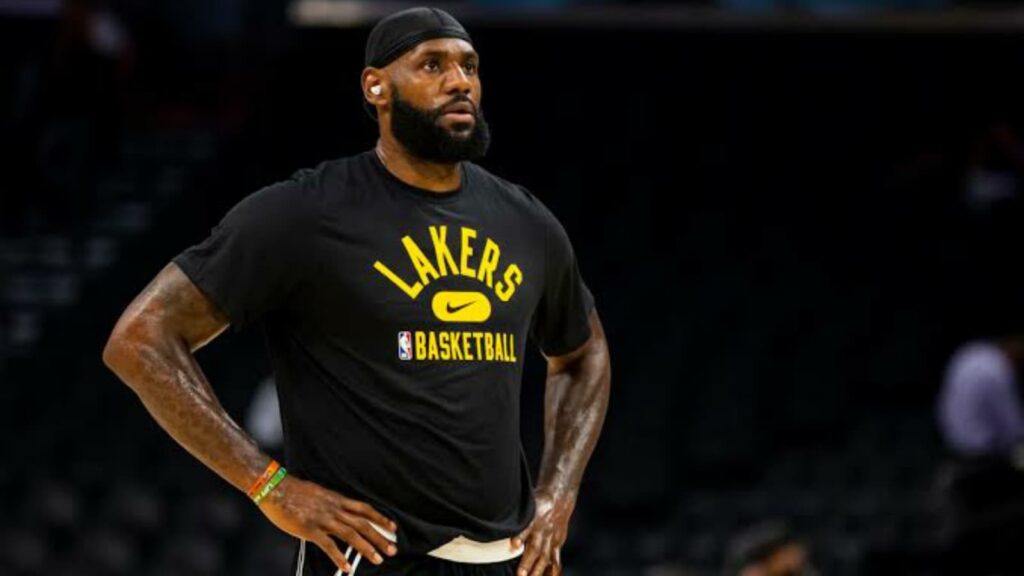 He also figured out the conundrum that the Lakers are facing at the moment as he believed that LeBron has been turning over to Russell excessively. The question is will he continue doing it or will he drop deep and contemplate other ways of making the cut. Sharpe heaped a lot of praises of Russell Westbrook with the ball in his hands but he had his inhibitions about Russ without the ball. He also suggested that Russell will have to slow down and gel himself into the motion of play.
Also read: Golden State Warriors vs Oklahoma City Thunder Live Stream, Prediction, Preview,…