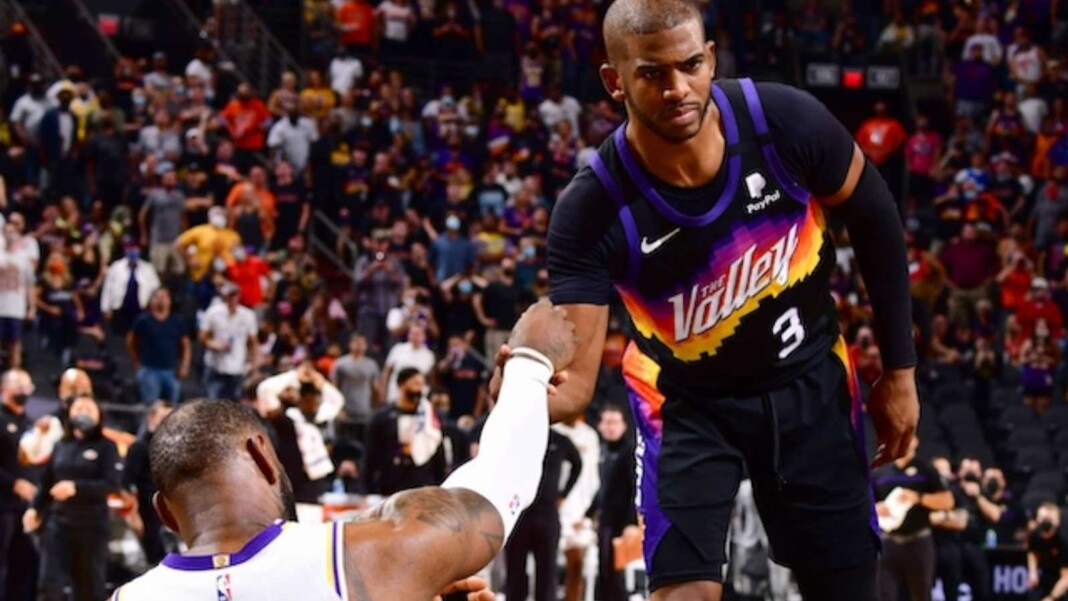 Chris Paul and LeBron James have been the best of buddies throughout the NBA. Since their start of career, both have been like brother. Recently Phoenix Suns made it to the NBA finals where Chris Paul erupted for 41-points. As the team got their hands on western conference finals, it was Chris Paul's first ever appearance in the conference finals. However, best buddy LeBron James was not present on his big night. Despite making it to the WNBA game, LeBron James did not appear at Chris Paul's finals night. Under this consideration NBA analyst Skip Bayless took his dig on the issue.
When the Phoenix Suns secured their NBA Finals ticket on Wednesday, Los Angeles Lakers star LeBron James was across the street from Staples Center to watch a WNBA game. He didn't even congratulate his good friend Chris Paul–at least not publicly on social media–despite it being Chris Paul's biggest career milestone. While being one of the closest player to Chris Paul, his nonappearance made a huge matter at least for LeBron critic Skip Bayless.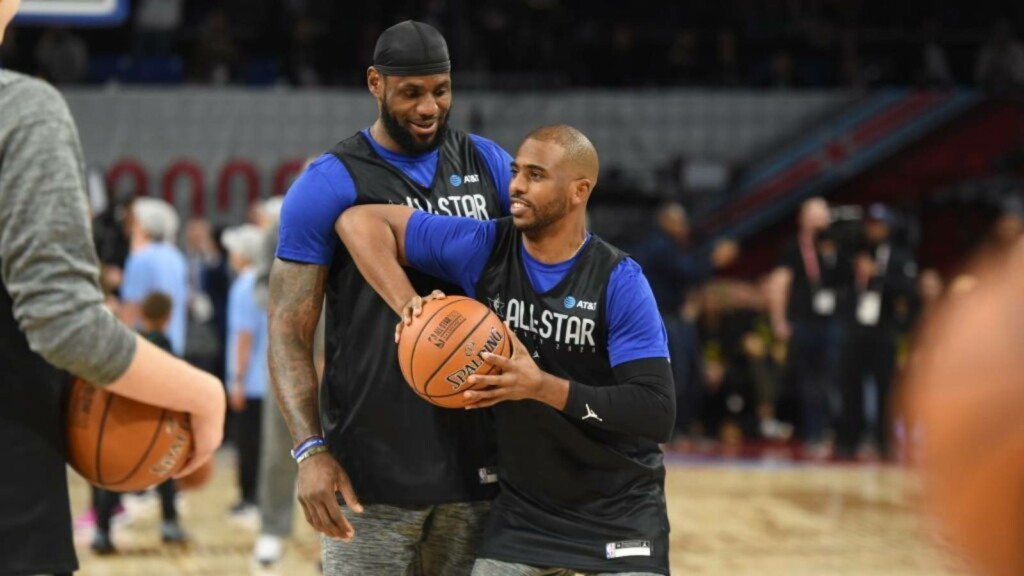 Skip Bayless makes huge statement on LeBron-Paul relation
Such snub didn't go unnoticed by the critics of the Lakers forward, including Skip Bayless who dropped some harsh words and stunning accusations to LeBron. According to the Fox Sports analyst and commentator, he can't believe LeBron James chose Damian Lillard over his "close friend" and fellow Banana Boat brother, adding that it was such a "childish" act. For what it's worth, it is definitely surprising not to see LeBron James react to Chris Paul's gigantic Western Conference Finals performance and win. After all, he has been really active on Twitter when it comes to the playoff.
Perhaps he didn't want to get involved since the Lakers were the defending champions and were ousted by Paul and the Suns in the first round. However, the fact that even Damian Lillard and Stephen Curry congratulated the veteran playmaker make the lack of message from James really noticeable. But Skip Bayless is a LeBron James critic no doubt and might just be exaggerating the matter. But LeBron James position with Chris Paul still remains unknown.
Also Read: "Dude is so Damn Big": Desmond Bane reacts to guarding LeBron James in his rookie year
Also Read: Kendrick Perkins makes bold statement of Khris Middleton getting edge over Giannis Antetokounmpo in post-season