Stephen Curry has established himself as one of the best player throughout the league. He is just making fun of other teams with his unstoppable offensive skills. With another great nigh, Stephen Curry braved past the Memphis Grizzlies and secured 8th spot in the league. He became the 2021 scoring champion after 46-points against the Memphis Grizzlies. After 101-113 victory, Golden State Warriors have clinched the 8th spot. Wrapping up the night with a huge scoring night, Stephen Curry matched the records of Michael Jordan. LeBron James is player with huge calibre worth winning this season. Recently LeBron James revealed his choice for MVP this season.
Stephen Curry ended is huge night for the Golden State Warriors securing the 8th position in the league. Steph is scoring at an average of 31.8 points per game this season. The assassin came over his injury and scored huge points. After starting the league coming over one season's set back, Stephen Curry succumbed a tailbone injury during the mid-season. However, while Dubs seemed to tank down, Stephen Curry carried the team to an iconic winning patch. After such great performance, LeBron James was lured to choose Steph as the most deserving MVP contender.
LeBron James has huge praise for Stephen Curry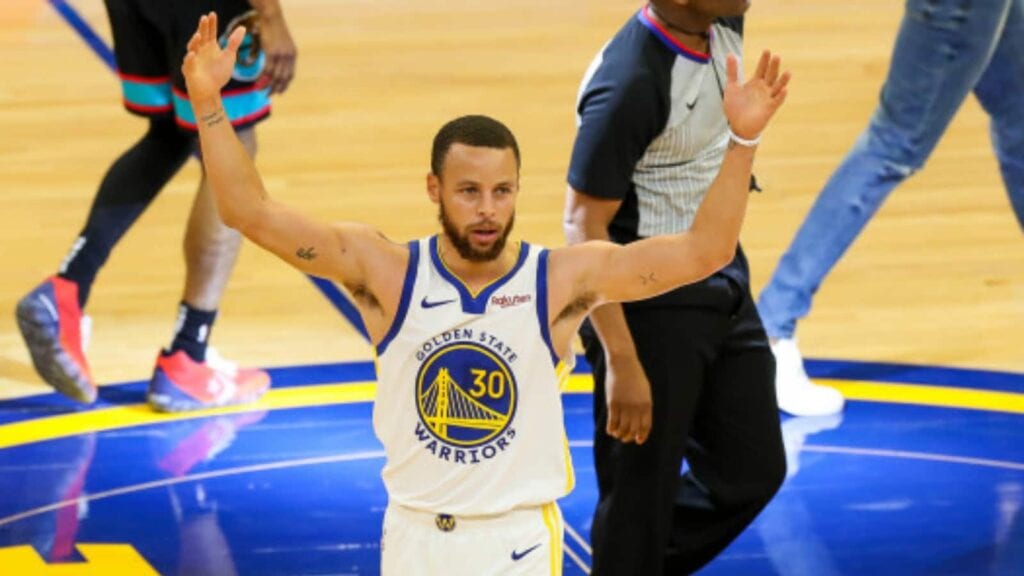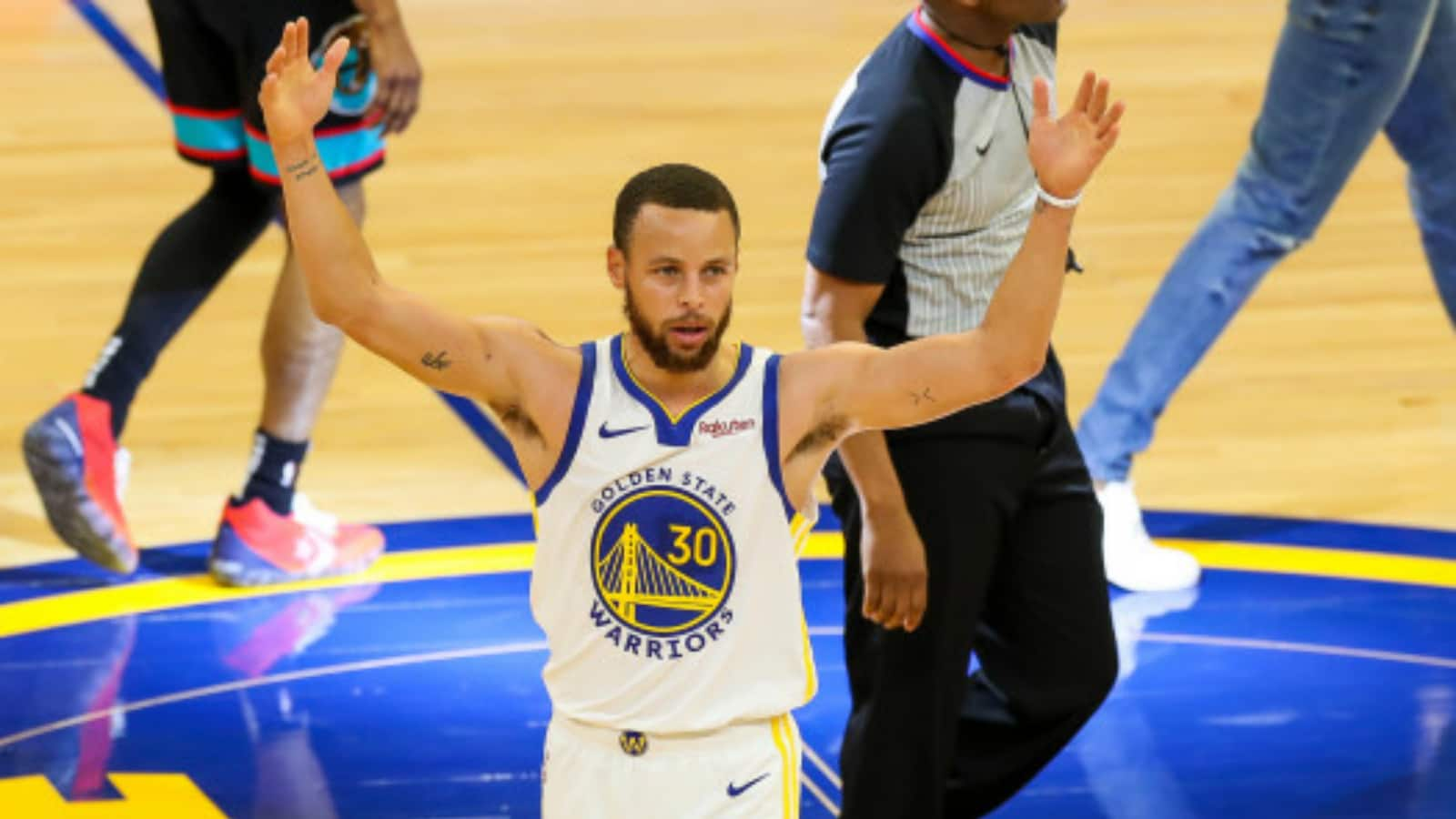 The former MVP and one of the best player in the league, LeBron James is enjoying a great comeback. Making his comeback from ankle injury, James led the team to victory twice with great performance. Despite being such a strong player himself, he has vouched in for Stephen Curry being his current favorite. The Warriors and Los Angeles Lakers are scheduled to clash in the play-in format. One of the winners will get to playoffs spot while the other get another chance to keep their playoff dream alive.
Also Read: "MVP": Memphis Grizzlies' Ja Morant wants Stephen Curry to win 2021 MVP trophy
The MVP race has dragged some huge players of the league into context. Stephen Curry's huge numbers are making difference. Despite being side lined for many games, his strong performance made an impact for the team. Players like Giannis Antetokounmpo, Luka Doncic, Joel Embiid have been great throughout the season. But Stephen Curry's inspirational performance has out done them all. Even LeBron James fancies Steph's chances for the MVP trophy this season.
Also Read: NBA's Top 5 Lesser Known Buzzer-Beaters of All-Time