Thanksgiving is a big deal America as it is a day that is for expressing gratitude to every single thing that you are appreciative of in your life, and it is also the time when the whole family gets to sit together, have diner and have a gala time. Thanksgiving is to celebrate gratitude towards the holy God and his everlasting kindness towards this earth.
The beginning of Thanksgiving dates back to the 17t century when the farmers would host a big feast to celebrate the good harvest and acknowledge everyone's hard work. With time, the concept may have changed but the essence remains the same that is to show gratitude, especially in a world like today's where hate and anger are prevailing due to the hard and fast lifestyle.
Let's see how some of our favorite current or former NBA players celebrated their Thanksgiving.
NBA Celeberates ThanksGiving 2021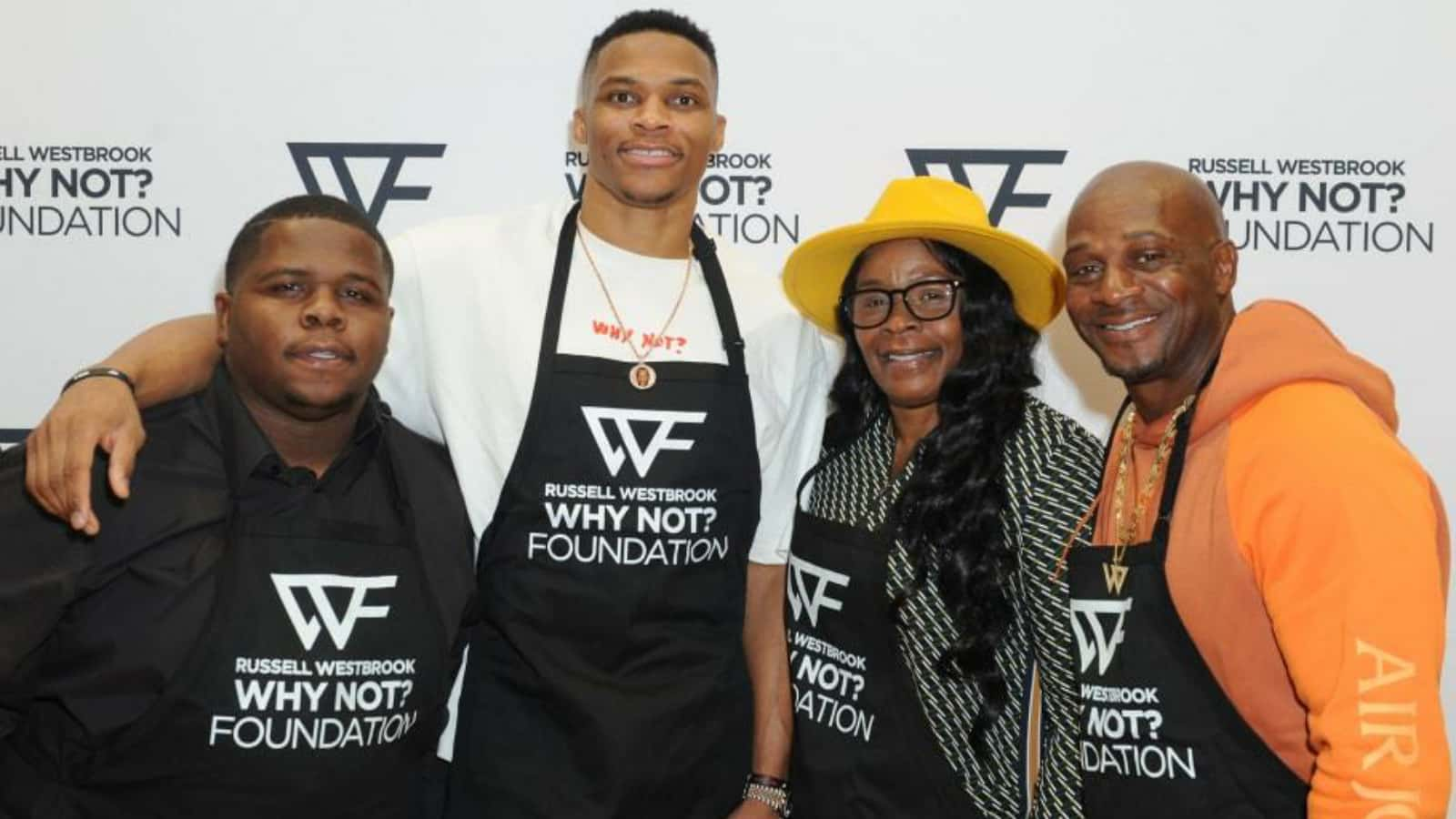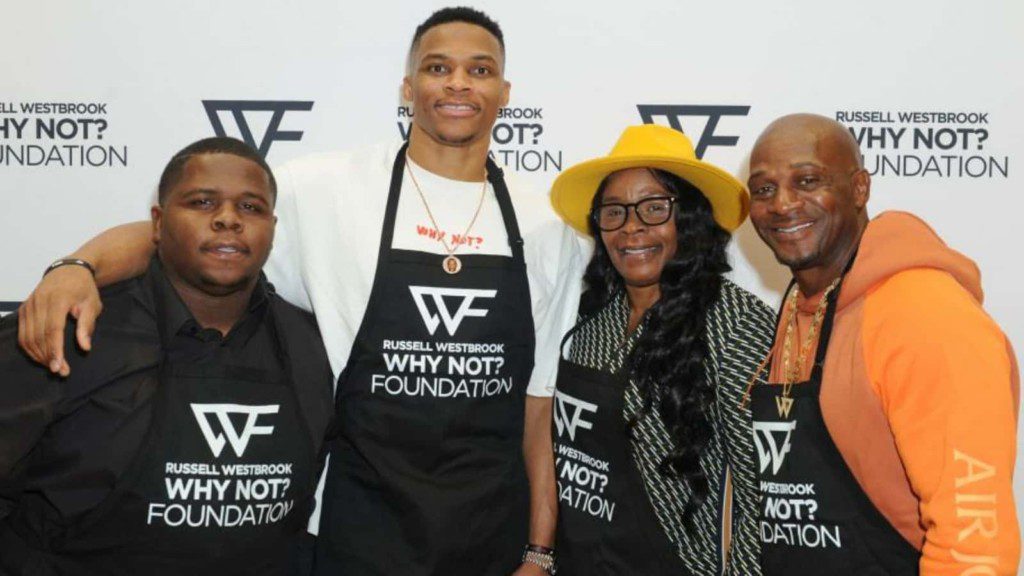 1. Russell Westbrook
Westbrook's foundation Why Not kept the tradition alive by serving Thanksgiving meals to needy people. Though the man himself wasn't present he did post a video wishing the people happy thanksgiving and also apologized for his absence.
Irrespective of his underwhelming performance with the LA Lakers his good deed can't go unnoticed. Through his foundation, he tries to help the underserved community to uplift themselves and incorporate his motto of 'whyNot' that teaches one to preserve in the hardest of times and not limit oneself.
2. James Harden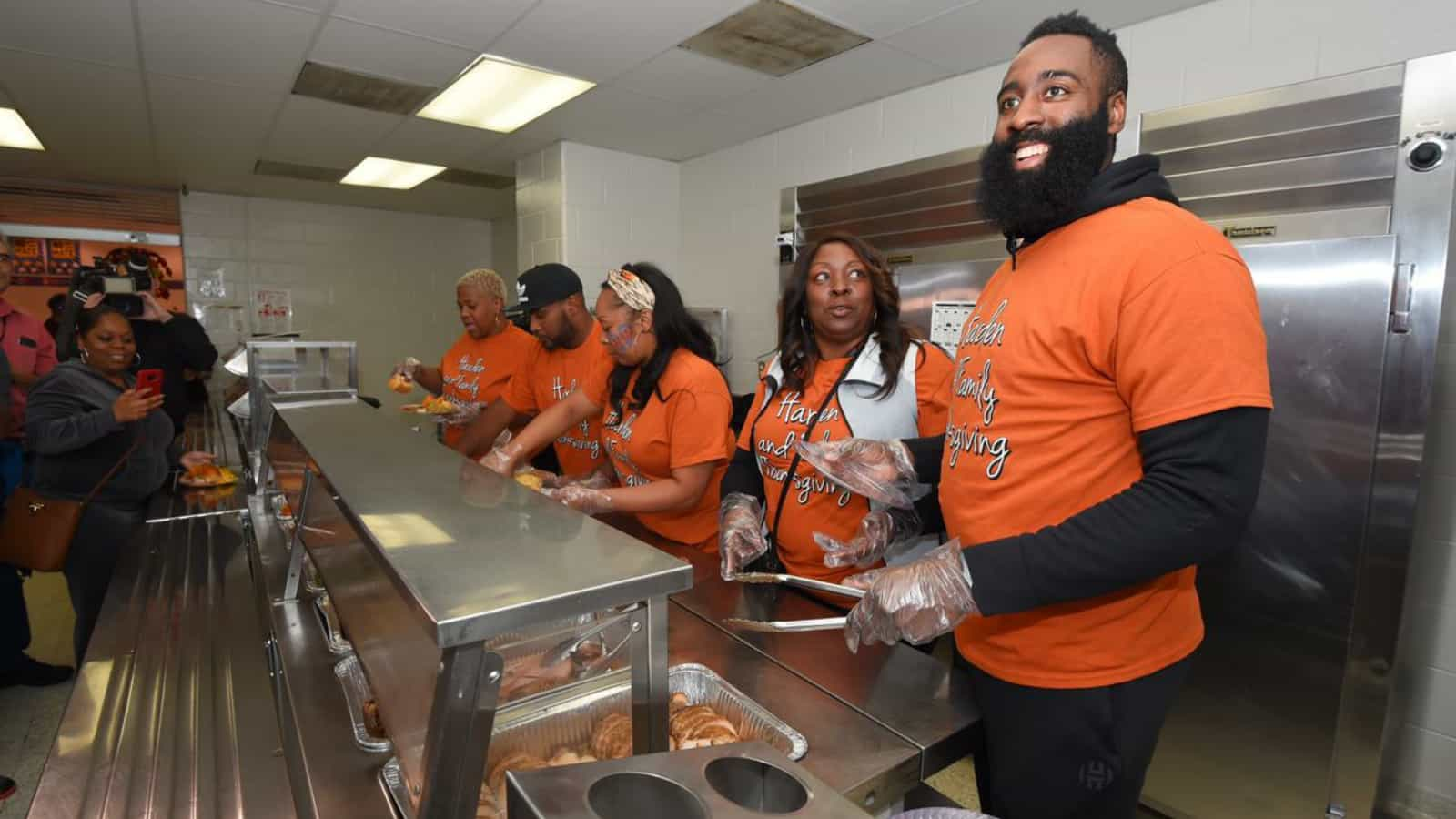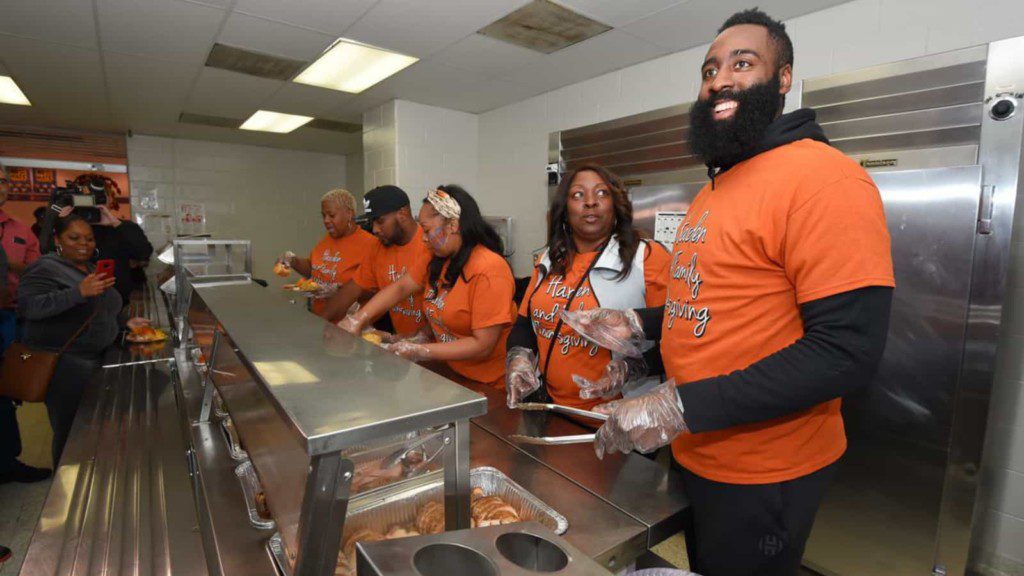 The Brooklyn Nets' star was seen serving meals to individuals and families in Brooklyn. He collaborated with a non-profit group called the North Brooklyn Angels, to serve 300 meals on-site and deliver 100 more. Harden showed his support by helping the group distribute the meals throughout the evening.
Happy Thanksgiving…" Harden said. "Hope you guys enjoy your day, get some good food, and be with your family. Peace and respect, love!" said Harde as reported by News12.
3. Baron Walter Louis Davis
Davis seems to be enjoying thanksgiving at home with his family. The former NBA player now turned Sports analyst, posted a video of what has been cooked, and those dishes looked fine as hell on the dining table. And seems like Davis knows it that's why he challenged people to whip up better dishes than those of his.
4. John wall
The Houston Rockets' Guard was seen enjoying the holiday with his family, especially his kids when he posted a video of having a fun time with them on the couch. The 31-year-old shared a video of the same first on Instagram and then on Twitter.
5. Deni Avdija
Deni plays as a forward for the Washington Wizards and this was his first Thanksgiving meal. The 20-year-old might have had the tensest Thanksgiving dinners ever because of the number of calories it contains.
The Israeli-born urged Americans to make healthier meals for Thanksgiving so that people like him wouldn't have to worry about hitting the gym once the dinner is finished to lose the gained calories.
Also read: "Rest in Peace": LeBron James on Ahmaud Arbery Verdict after Travis…
Also read: Lakers' Dwight Howard Discloses his Living Experience with 50 Snakes