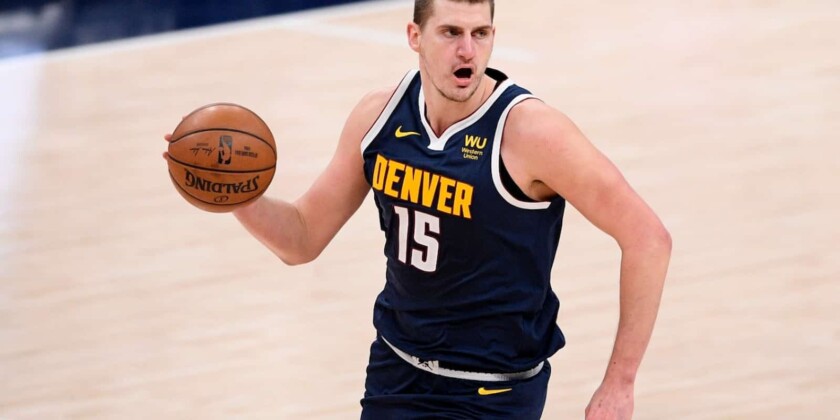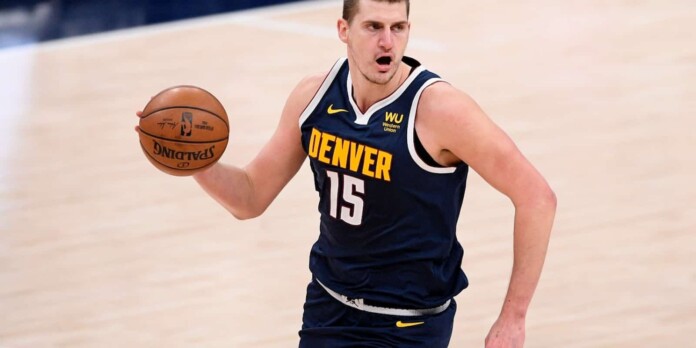 Nikola Jokic has been the sole reason why the Denver Nuggets have been among the top 6 teams in the Western Conference, despite Jamal Murray and Michael Porter Jr's injury woes. Now, when the Nuggets are up against the Los Angeles Lakers, who currently sit 1-place behind them in the conference standings, Jokic decided to teach the opposition big man, Dwight Howard a lesson by toying with him multiple time during a play.
After taking a 5-point lead in the first quarter, the Denver Nuggets came back in the second quarter with all of its players in red-hot form. Leading the way was Nikola Jokic, who got the ball from Reed and had Howard guarding him. The Joker initially fooled the former Defensive Player of the Year for a long-ranger, then made his way up to the rim. Where Howard could be evidently seen jumping like a kid protecting to stop the player from scoring. But as it turned out, Jokic was only playing game until he decided to score an easy layup. 
Nikola Jokic toys with Dwight Howard 
The Nuggets vs Lakers showdown is very important for the purple and gold army as they might fall below .500 win rate, if they endure a loss in this encounter. With the game starting after half time, Jokic has already registered a triple-double against his name – 14 points, 10 rebounds and assists.
With majority of the business end remaining, it is hard to counter why Jokic can't post big number to lead his team to the victory line. While the home team currently has a 14-point lead with 9:37 in the third quarter remaining, Howard will need to be at his best while defending Jokic, if the Lakers want to stop the reigning MVP. 
Will the Nuggets register consecutive victories? Or will the Lakers be able to break the streak of losses? Remains to be seen.
Having said that, take a look at how fans reacted upon Jokic dominating the former defensive player of the year, Dwight Howard-
Also Read: Real reason why Brooklyn Nets winning NBA Champion is bad news…
Also Read: Jayson Tatum plays 'blame-game' after Celtics register embarrassing loss against Sixers