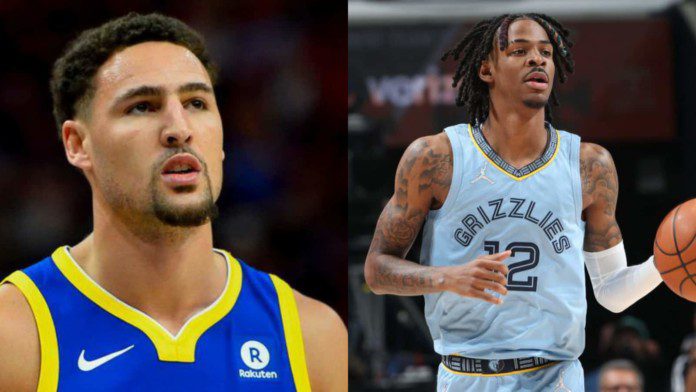 The Golden State Warriors shared good news concerning Klay Thompson's return to the roster. On Sunday afternoon, the Warriors Public Relations team announced that Klay Thompson has been assigned to the Warriors G-League team the Santa Cruz Warriors and he will be practicing with them till he is ready to enter the NBA league.
 Along with Thompson James Wiseman too was assigned after he cleared the test and was fit to practice.
Klay's return is like the biggest event for the Warriors this season because he has been out for the past two seasons due to ACL. The Golden State Warriors with Klay gone had a very tough time for the last two seasons. They couldn't even make it to the playoffs. But the 5-time All-Star is all ready to charm the court once again.
Just like the Dub nation, even Memphis Grizzlies' Ja Morant is waiting for Klay Thompson's return to the League.
Ja Morant awaits Klay Thompson's Return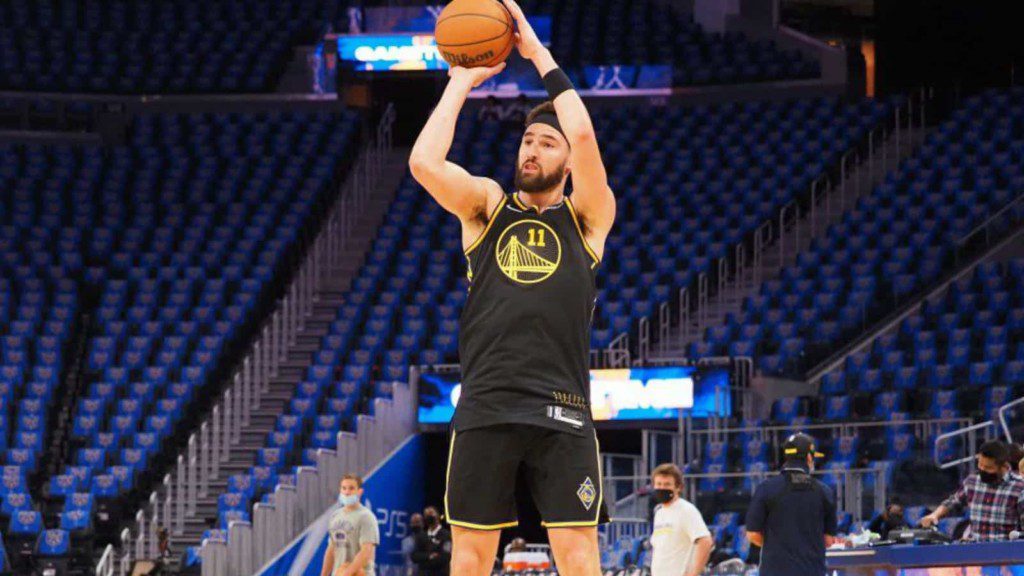 On Tuesday Ballislife.com Tweeted a short video of Klay Thompson practicing with Warriors G-League team the Santa Cruz with the heading "Soon."
This indicates that Klay's anticipated return is just around the corner. In the video, Klay is been seen shooting 3, driving I for layups, running, etc. showcasing that he has recuperated well from his ACL.
Grizzlies' Ja Morant quote Tweeted the post and wrote "The Game needs Him."
Well, Morant isn't lying. The League could really use a talented and skillful like Klay Thompson to upraise the performance deliverance. Klay Thompson and Ste[hen Curry makes one of the best duos in the league. They are called the "Splash Brothers" for their ability to splash the ring with balls.
There is no doubt that Klay's comeback is just a piece of dazzling news for the Warriors and dub nation but the other teams in the league would beg to differ.
The Golden State Warriors are cruising through the league with stupendous performance. They are currently 18-3 in the league, and new guns like Jordan Poole, Andrew Wiggins, Gary Payton II are already wreaking havoc and when Klay and Wiseman come back then it is going to be a full-on slash show for the Golden State Warriors.
Stephen Curry is already averaging 25+ points this season and when he gets supports from Klay then may the league possess the power to still stand because the Warriors will blast everyone out.
The Golden State Warriors just had their 3rd defeat of this season against the Pheonix Suns in yesterday's match and once again were stopped from making a 10 game win streak. They will face the Pheonix Suns once again on Friday and may settle the accounts then.
Also read: Watch: Stephen A. Smith has a hilarious reaction on New York…
Also read: Twitter reacts to LA Lakers Blowout Victory in Post-Halftime against the…