The winners of last year's NBA championship, the Milwaukee Bucks paid a visit to the White House on Monday. The last time an NBA champ visited the White House was in 2016 when Barack Obama was in office.
Since Donald Trump took over the oval office, no NBA champion was ever invited but seems like that period of obscurity is over, and the White House is once open to invitations.
The Milwaukee Bucks went to celebrate their historic win with the President of the United States of America Mr. Joe Biden. The Bucks for the first in 50 years won an NBA championship. Such history-making champions need a flamboyant celebration.
Milwaukee Bucks at the White House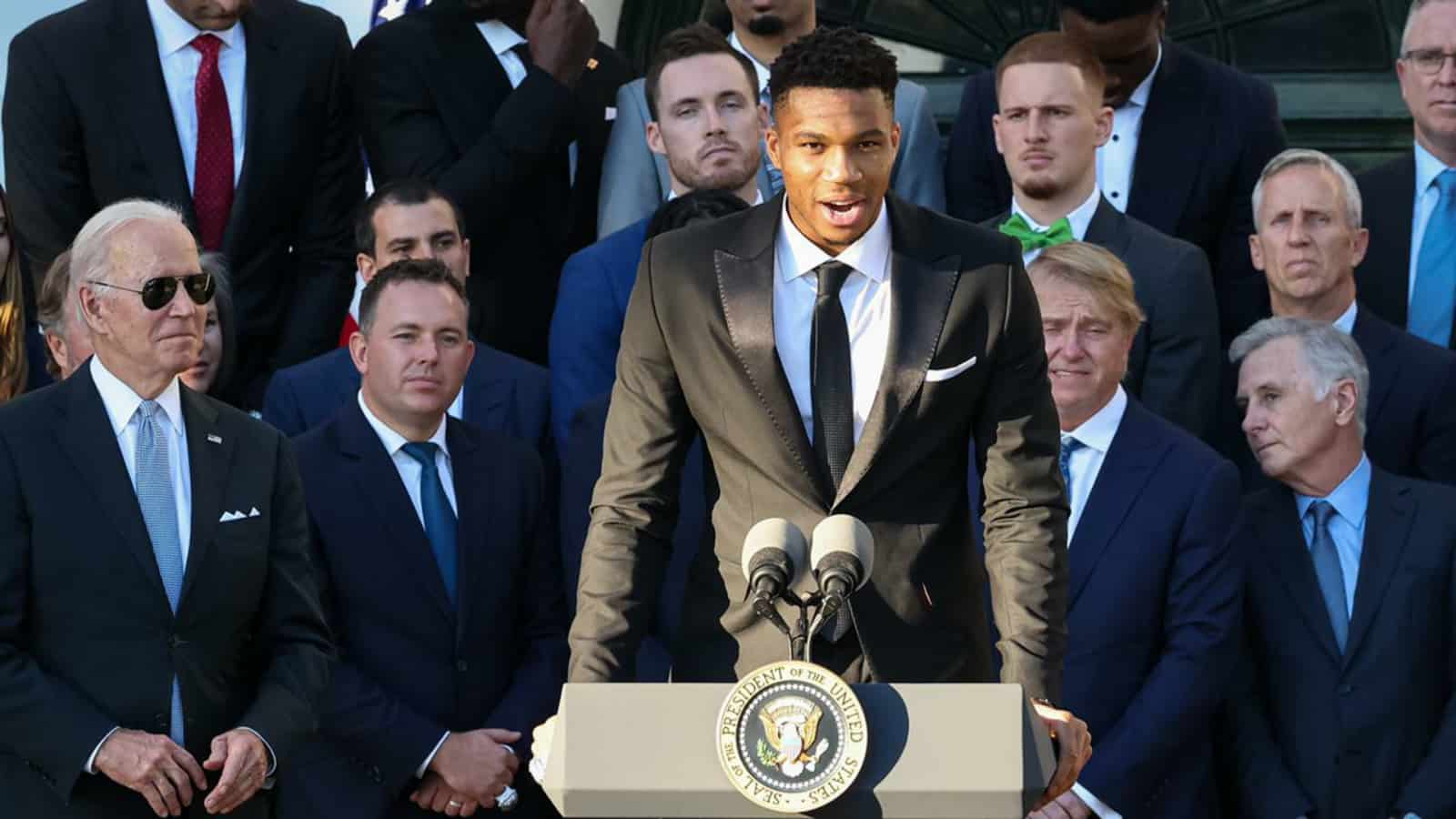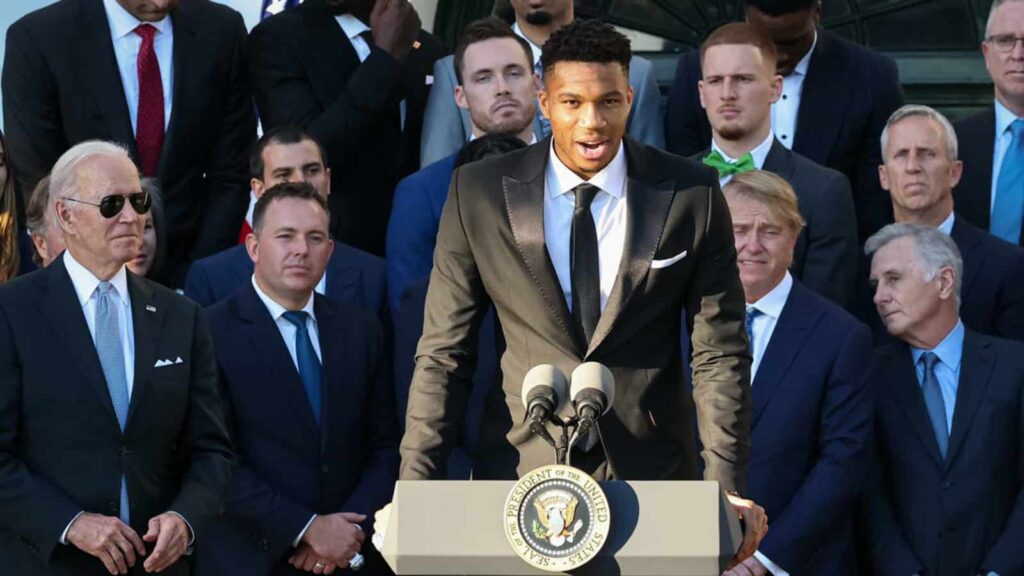 As per the White House reports, the members of the Bucks who attended the ceremony are: Bucks President Peter Feigin, Chief Communications Officer Barry Baum, Marc Lasry, Owner; Wes Edens, Owner; Mike Fascitelli, Owner; Alex Lasry, Senior Vice President; Mike Budenholzer, Coach; Jon Horst, General Manager; and the players from the roster who attend the ceremony are Giannis Antetokounmpo, Jrue Holiday, Brook Lopez, and Donte DiVincenzo.
It was a very surreal experience for everyone present on the scene as being appreciated and congratulated for your efforts and that too by the President of your country is an enormous honor.
Bucks' Pat Connaughton said in his little speech while recounting his experience, "A kid from Arlington sitting at The White House steps …"
Joe Biden, the president of USA, said in his speech "honored to welcome the Milwaukee Bucks to continue that tradition in sport and democracy. Unity, perhaps, is the most elusive thing and the most necessary thing. But that's who this team is — they're unified. That's who we are as a nation."
It has been been a long five droughtful years for the white house since it witnessed something so democratic and alluring.
The Star of Milwaukee Bucks, Giannis Antetokounmpo, spoke on this auspicious occasion emphasizing how important is to dream and then work hard toward living that dream as a reality.
"With hard work, with sacrifices… if you dedicate yourself, wake up every day and try and get better in anything you do, anything you love and believe in your dreams, you can accomplish great things in life."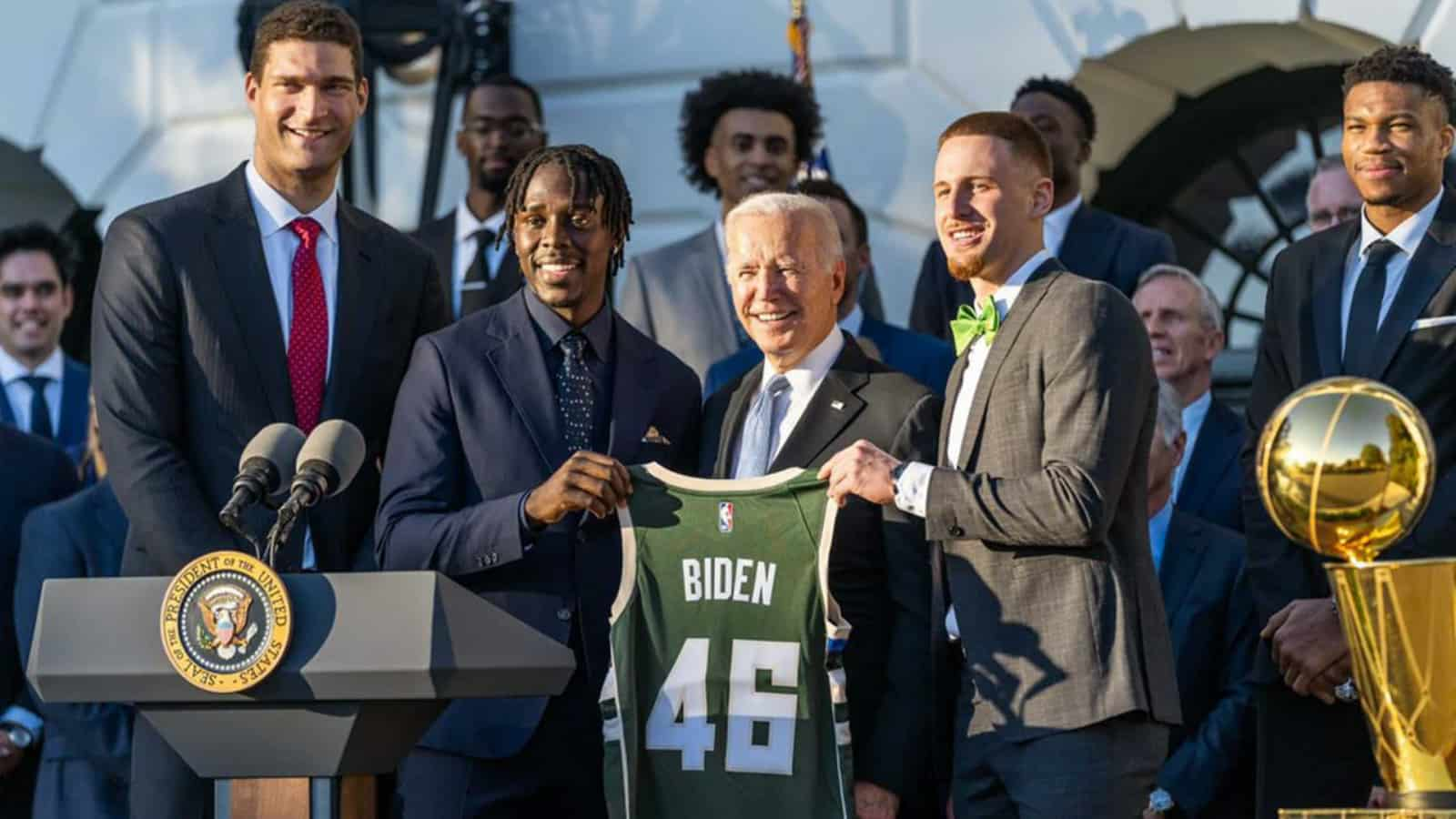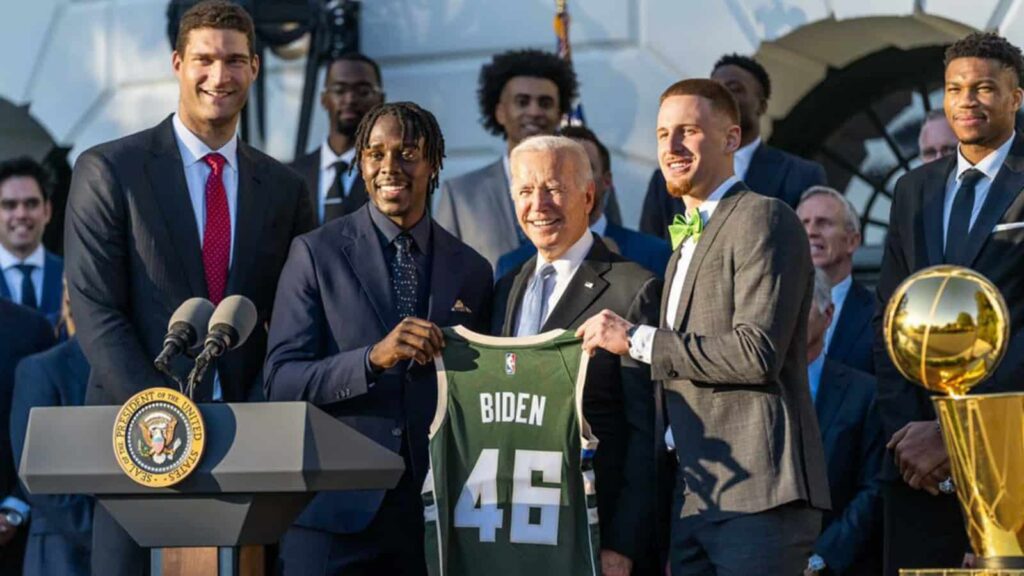 The Bucks gifted President Biden a Bucks jersey with his name imprinted on it. He joyfully accepted the gift and congratulated the team for their momentous win, and also wished them luck for their future endeavors.
He said, "To all the players, that's what you represent for so many people — pride and decency," President Biden said. "You represented yourself and your families, your organizations, and a great American city by staying true to who you are."
The President also tweeted about his experience with the Bucks and how honored he was to host them at the White house.
This visit of Bucks to the White can be as a cultural interaction because every member present at the site represented a different culture and ethnicity but under one roof; they were humans not divided by borders but united by the spirit of sportsmanship.
Also read: Twitter reacts as Miami Heat goes on a "Defeat Spree"
Also read: Amidst the COVID altercation, Kyrie Irving was spotted at a College…