There was a time when LeBron James would score 30 points and the opposing team along with the audience would go crazy (pun intended) but not now. It is Hard Times for the LA Lakers and the star himself LeBron James.
Charles Darwin said that an organism survives as long as it adapts to the changing conditions inside and outside of its niche, and things have taken a different for the NBA teams as well. The teams and their expectations have risen a lot which makes players practice more or they may get sacked by their franchise.
Players like Stephen Curry who has changed the entire definition of what a point guard should and that the NBA is just not about muscles and height but also skill and talent. Now, it is just not driving to the ring but the question "what else can you do?"
Also read: "This is what the Lakers have to go to battle with."-…
Chiney Ogwumike believes LeBron James has a lot of pressure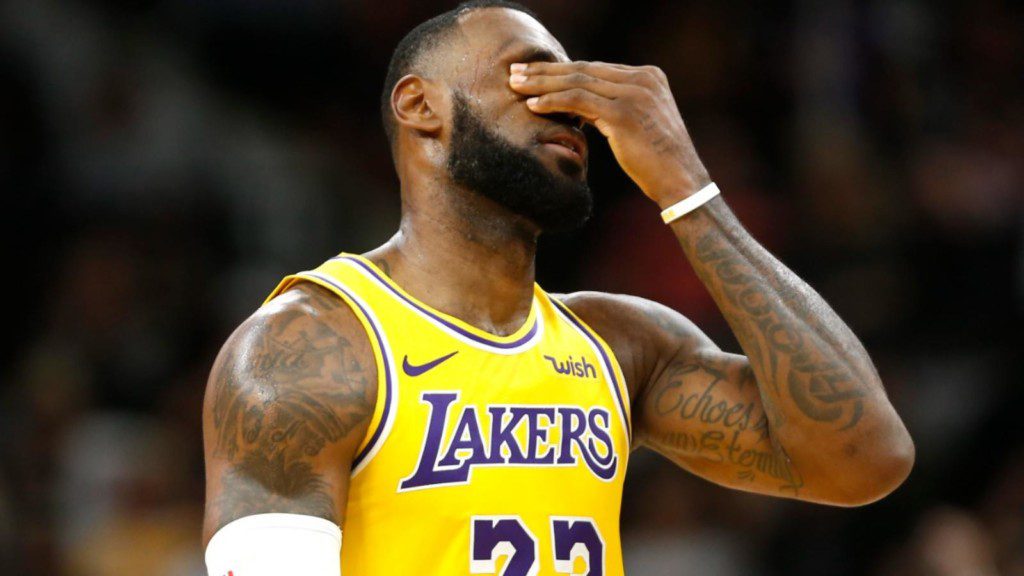 The LA Lakers have problems that seem to have no solutions. First, it is their players constantly picking up injuries. It is like one exists the infirmary and the other enters it, and Anthony Davis has a reserved bed there.
The 8th time NBA All-Star had to drop last season due to a groin injury which cost the Lakers their NBA Title and this season he has been repeatedly dealing with leg problems.
Second, is the lack of determination that the entire roster shows on the court. With the distorted offense and fragmented defense, the Lakers have no path in sight because they seem to be playing in dark. Above everything, Russell Westbrook's turnover is a never-ending saga. He alone has drawn more than 50% of the Lakers' turnovers this season.
The NBA on ESPN shared a video of on-medical leave WNBA star Chiney Ogwumike talking about how Anthony Davis's absence has put everything on LeBron James' shoulder and even if he scores big every night his opponents catch up so enough.
She said, "The league has changed, where [LeBron] scores 30 and people can actually still compete against them. … There's a lot of pressure on LeBron James."
Chiney also emphasized how times have changed in NBA meaning it is now more vigorous and skill demand than ever.
The Lakers will continue their hunt for victory as they are 0-3 down in their last 3 matches. They will give the San Antonio Spurs next Thursday.
Also Read: "That fuelled me to destroy everyone who was drafted above me,…