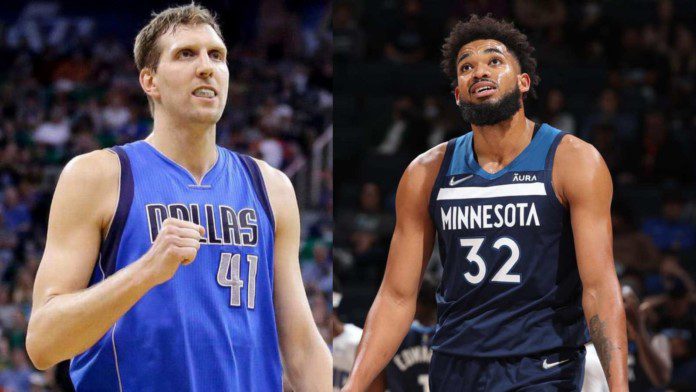 The Dallas Mavericks Legend Dirk Nowitzki made his debut as an analyst yesterday in Dallas Mavericks vs Minnesota Timberwolves.
The match-up was quite an event for the audience as both the teams are adjacent to each other on the Western Conference Team rankings.  With this match, the Mavericks got a chance to upgrade their wins to 15 to neutralize their number of losses this season.
The mavericks have a couple of their players in the NBA's Heath and Safety protocol and were hoping to get their Star Guard Luka Doncic before facing the Minnesota Timberwolves. Luka has suffered an ankle soreness and is to be out for the upcoming plays as well.
Without Doncic on the roster, the Mavericks went on a 2  game losing spree right after winning two. But the Timberwolves' story has been slightly different. Let's just say Mavericks ended their 4 game winning streak.
Dirk Nowitzki roasts Karl-Anthony Towns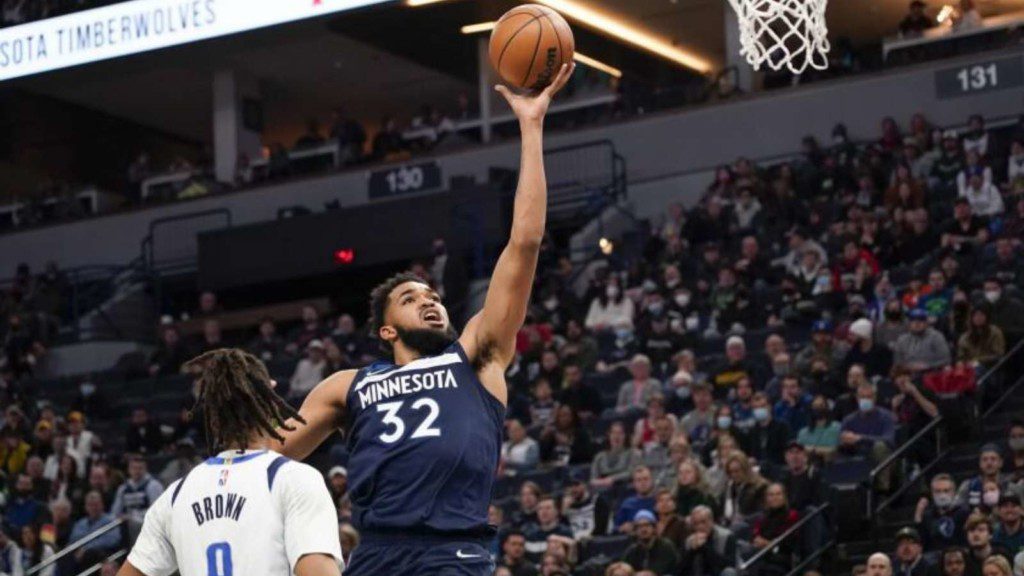 Yesterday's match was the 2nd match of the Mavericks vs Timberwolves series and both teams have ended it on 1-1. The Wolves managed to defeat the Mavericks in their last meet-up by 111-105 but yesterday's match was Mavericks.
Both the teams started off great with a head-to-head contest on the scoreboard but with time mavericks started to draw a lead and never gave the wolves the chance to change the game. The Mavericks defeated the Wolves by 114-102.
It was a sight for the Mavericks legend Dirk Nowitzki who was making his debut as a guest analyst.
Towns' recent Self-praising comment has left people in a "what" pit after he called himself the best big-man shooter in the NBA. The German superstar while doing the live commentary seems to have remembered it and he, well didn't shy away from speaking it aloud.
He said. "There's the best shooting big man in the world!"
This surely cracked people up.
Dirk Nowitski has himself being of the best big man shooters in the NBA. He started playing in the 1990s and still holds the average of 3.4 three-point shots per game that is no so less than Karl Anthony Towns' 4. Karl Anthony finished with 26 points, 14 rebounds, and 7 assists for the Timberwolves.
Dirk also praises Towns; performance and thinks if he continues he might retire with a legendary career behind him.
Also read: "Bro, why you flopping?": Iman Shumpert reveals why LeBron James flops…