The Atlanta Hawks star Trae Young was breathing fire after the commencement of game 6. He was on a scoring massacre with his unstoppable 3-point game including his infamous logo three point shot. After making a comeback in game 5, Atlanta Hawks have emerged to be the fan favorites. Especially the youngster has made quite a name carrying the team to the playoffs. The underdogs of the fixture are currently on lead in the series against the #1 seeded Philadelphia 76ers. While the Philadelphia 76ers are on verge of season ending, they will look to tie up the series and force a game 7.
The Atlanta Hawks have responded well against the high caliber 76ers team. Despite height advantage and better players lined up on the other side, Hawks have not backed out. Their marquee player Trae Young hasn't stepped down owing to his shoulder injury. Primary shooters have done better at Hawks as well. The surprise package has definitely been Lou Williams. With a late trade to Hawks, the former LA Clippers guard is the reason Atlanta are in lead. He took over in the 4th quarter last game with his sublime shooting. Alongside Trae Young and Williams John Collins has also delivered.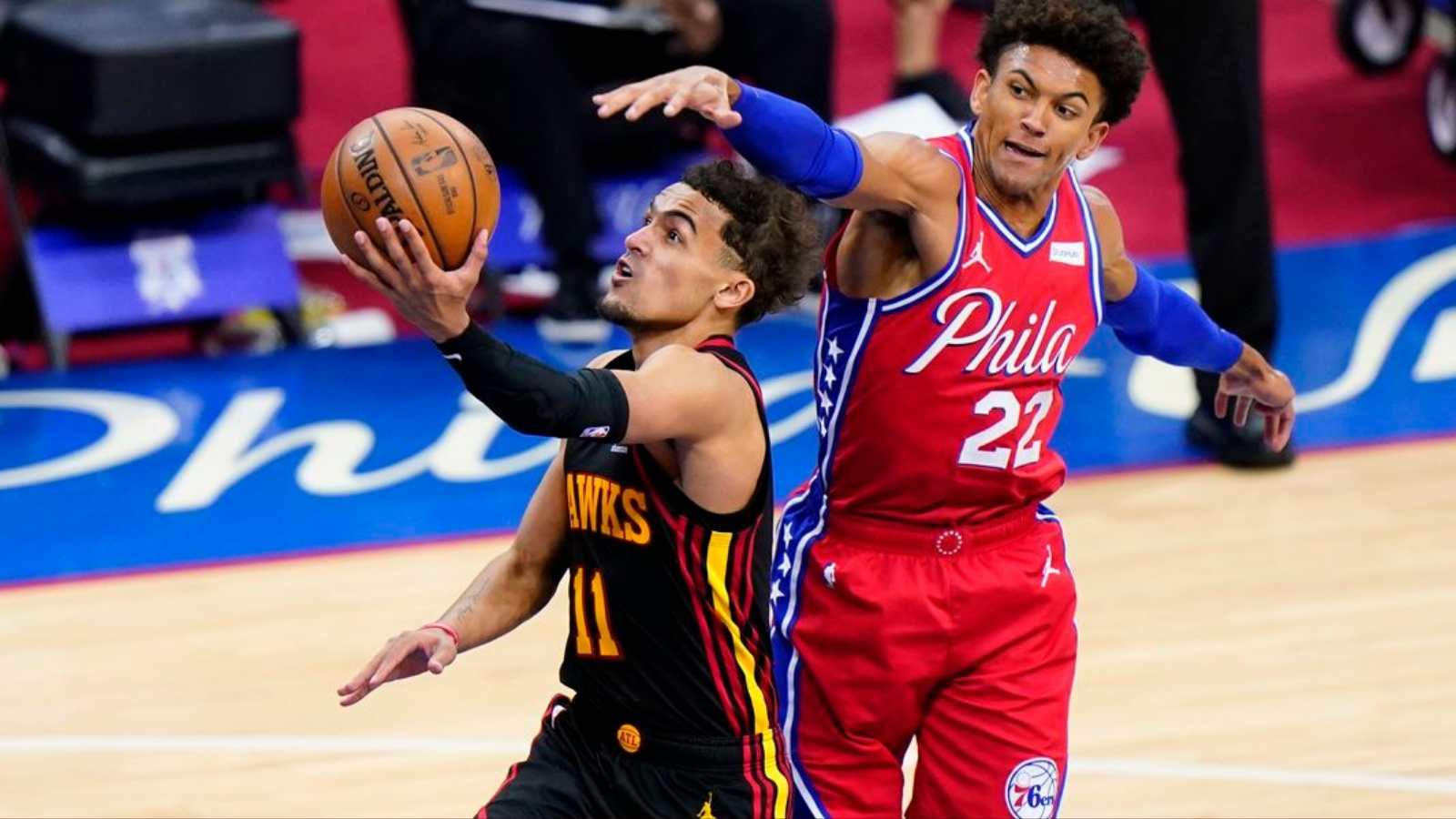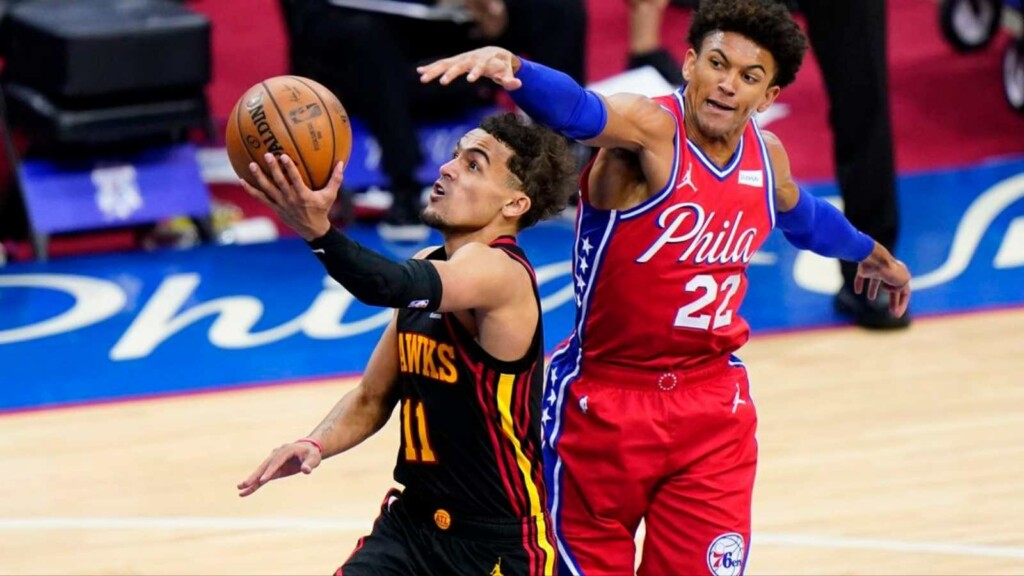 Trae Young early scoring boosts morale for Hawks
Trae Young was on fire in the first half of Game 6 between the Atlanta Hawks and the Philadelphia 76ers on Friday. The Hawks star scored 20 points in the opening half alone, including a trademark three-pointer from the logo. Young busted out a single crossover over Sixers rookie Tyrese Maxey to create just enough separation. Young had Maxey on skates before pulling up for an audacious attempt from more than 30 feet out.
The Atlanta youngster Trae Young hasn't shown a single fear going against players like Joel Embiid and Ben Simmons in the series. Trae Young and the Hawks are looking to close out this series against the Sixers on their own home floor. They are up 3-2 entering Game 6, and are just one win away from booking their place in the Western Conference Finals.
The Philadelphia 76ers have everything on the line currently. The do-or-die game needs the action with seemingly lose. Atlanta Hawks home crowd will be whooping with support for their team. Philly needs to gear up and come out hard if they want to win and force a game 7.
Also Read: How will Dirk Nowitzki rejoining Dallas Mavericks affect Luka Doncic?
Also Read: WATCH: Donovan Mitchell gears up s he reacts on social media prior to Game 6 vs LA Clippers