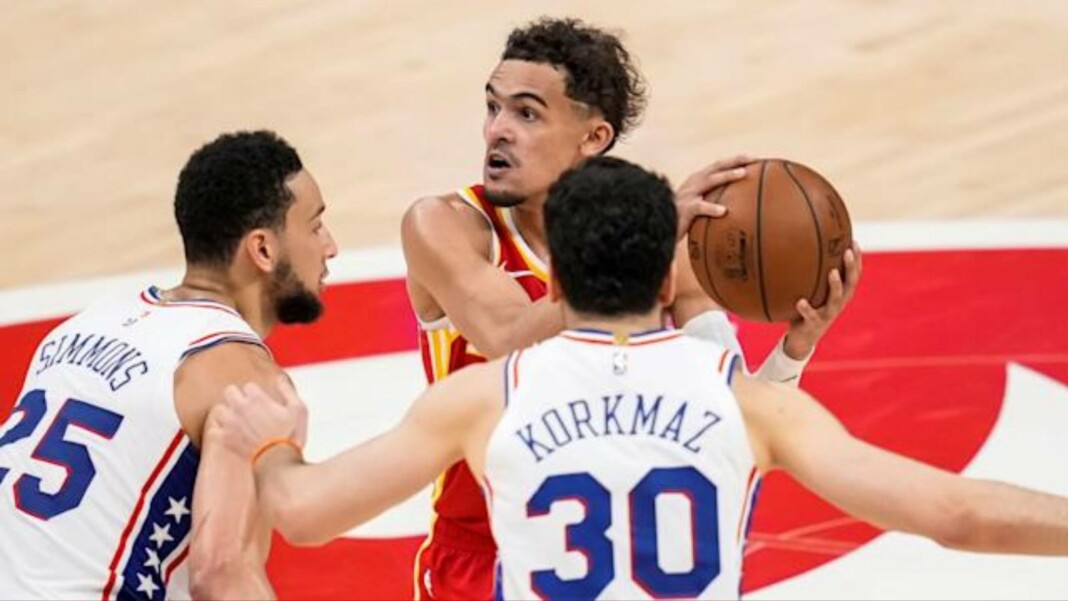 Trae Young seems to have resurrected to his formidable best after a disappointing first half, going for making only three out of 12 on shooting from the field. With Hawks looking to level the series in front of their home fans, the tempers are surely going to be high among all the players. However, with the away team managing to take a 13-point lead in the first half, it led to the Hawks players getting frustrated. Wherein Trae Young went onto disrespect the referee after a foul call.
Hawks' marquee, Young did not like how the calls were going against the Hawks in the first half so he decided to make his feelings known about it. The referee clearly did not appreciate the gesture and he quickly handed the Atlanta star with a Technical.
Trae Young Technical Foul: Why Did Trae Young Disrespect the Referee in Game 4?
Trae Young and the Hawks enter Game 4 on back-to-back losses against the Philadelphia 76ers and they are definitely looking to come out with a victory on their home floor before the series heads back to Philly.
Young will need to be at his very best for the Atlanta Hawks, and he will need to keep focused on the task at hand. He just needs to keep playing and let the referees do their job. Then again, this doesn't mean that he can't tell them off a bit.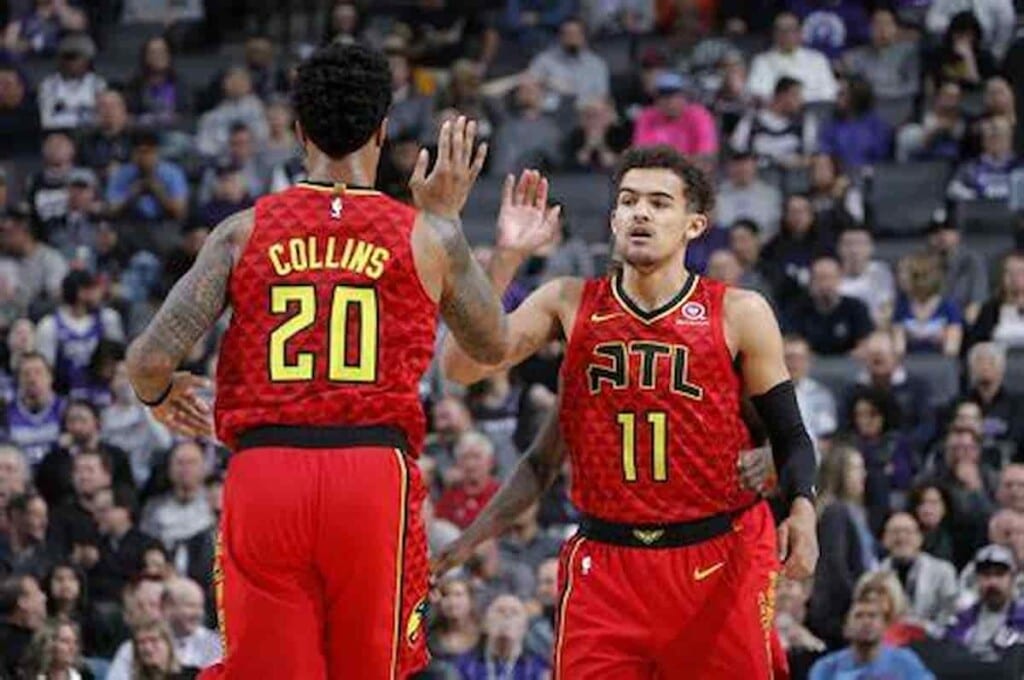 The Philadelphia 76ers have completely dominated the Hawks in the first half. Be it from downtown or jumpers inside the paint, the 76ers have been shooting well.
Especially with Trae Young not being at his best, the away team has been able to defend even better.
As things stand, it looks like Philadelphia 76ers are in to take the vital lead in this series. However, with the action to commence once again after the break, do not rule out Young to make a significant comeback with his Hawks team.
Also Read: Joel Embiid Gives Massive Scare To Philadelphia Fans After Sudden Exit…
Also Read: Video: Trae Young Struggles After Playing Through Shoulder Injury in 76ers…