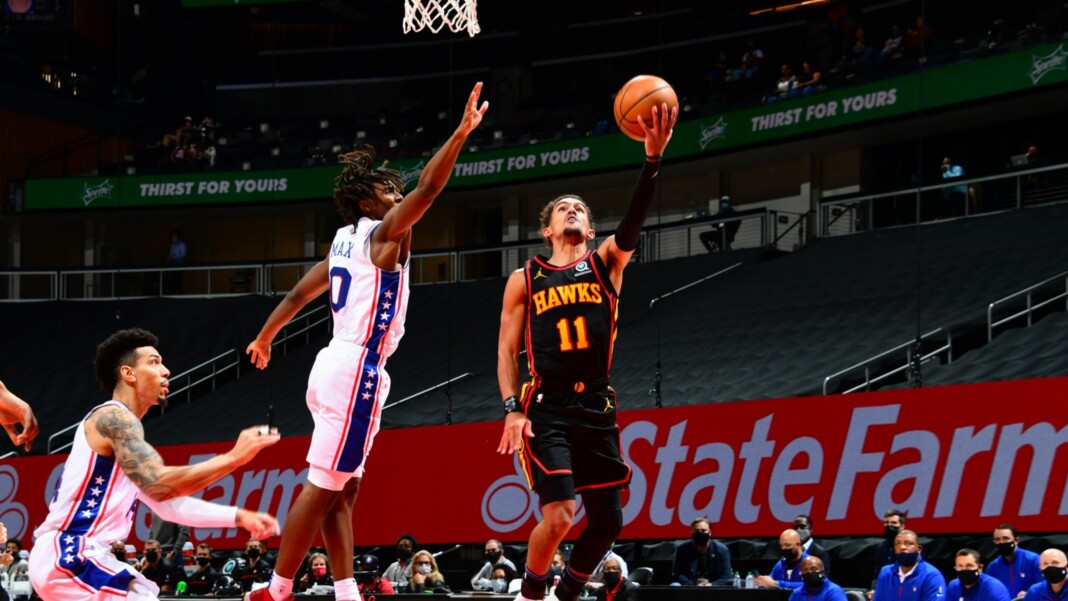 Over the past few years, the modern-era NBA players have not been afraid of showing their disarray yo the NBA referees if in case they do not agree with them. Atlanta Hawks' Trae Young is no exception to the same. Recently, he did the same in Hawks vs 76ers Game 3 in the Eastern Conference semi-finals wherein the player was not happy with ca foul call on 76ers' Joel Embid.
Late in the fourth quarter of Game 3 between the Hawks and 76ers, Embiid appeared to trip on himself while attacking the basket. However, a foul was called on John Collins despite not touching the Philadelphia 76ers center at all. Trae Young was not happy with the call from Zach Zarba and even got into his face to tell him to open his eyes.
Hawks vs 76ers Game 3: What Gesture Did Trae Young Make Towards The NBA Referee
Unsurprisingly, Trae Young was called for a technical foul for that disrespectful reaction to the official. After which Tobias Harris went on to take the technical free throw, while the ruling on the foul on Joel Embiid stood and the 76ers big man also took a couple of free-throws.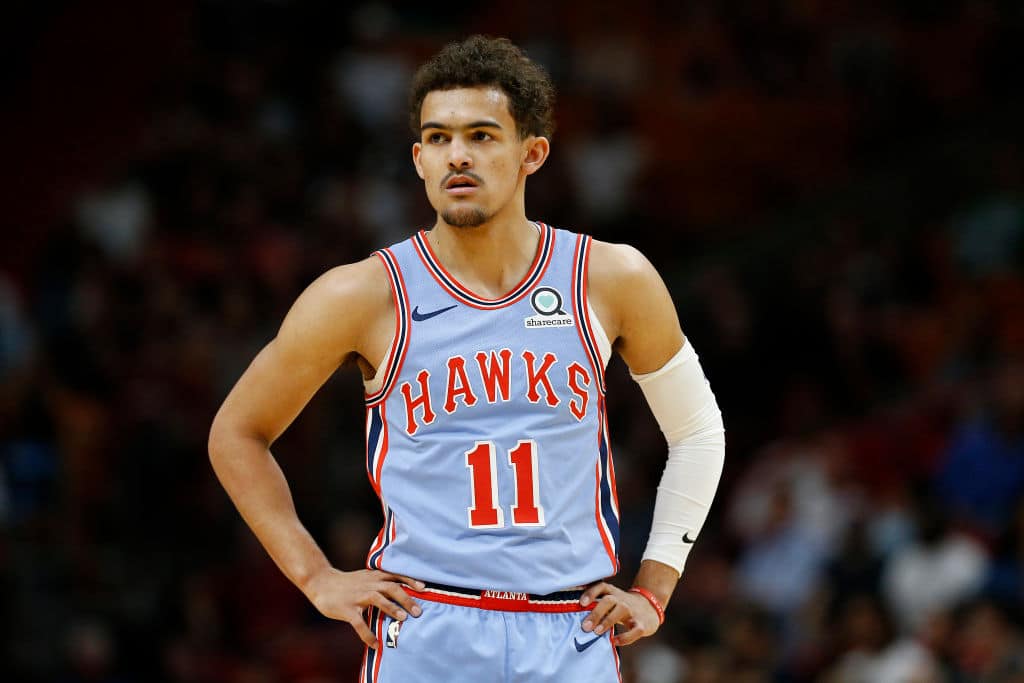 Hawks fans could understand their marquee players' frustration though. With five minutes remaining on the clock and Atlanta behind by 13 points. Talking about the scores, it was Tobias Harris and Joel Embiid who led for the away team, scoring 22 and 27 points respectively.
Whereas Trae Young scored game high 28 point for the Hawks. With Bogdan Bogdanovic adding 19 points and John Collins adding 23. In the end, the Hawks were convincingly beaten in-front of their home fans, courtesy to a dismal display of basketball from the team in the third quarter wherein they were outscored 34-19.
With Game 4 also to be held in the Hawks' home ground, it remains to be seen whether or not the this team is able to bring some joy in Atlanta.
Also Read: "Philadelphia 76ers are going for the Los Angeles Lakers": Ben Simmons…
Also Read: Ben Simmons' below average performance; yet emerges as hero for Philadelphia…