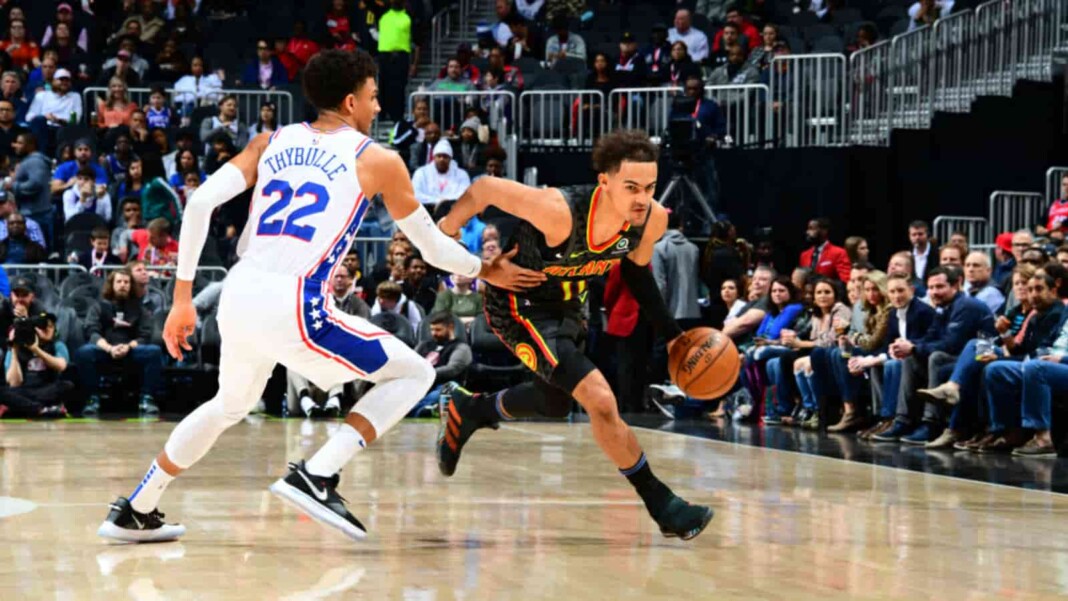 Trae Young has been the supreme leader for Atlanta Hawks in the 2020-21 NBA season. More importantly in the playoffs against New York Knicks and now, Philadelphia 76ers. After causing a major upset by fetching an away win against 76ers in Game 1, Trae Young seems to be bothered with his shoulder which seems to be causing him a lot of worries. During the pre-game warm up Trae Young was evidently seen walking around with a pad around his shoulders.
Early in Game 4 of the Hawks' series with the Philadelphia 76ers, Young struggled mightily and was even spotted getting his right shoulder treated. The 22-year-old sharpshooter had a wrap around his shoulder, which was certainly a troubling scene for Atlanta Hawks fans hoping for a win to tie the series.
Trae Young Injury: How Has the Hawks' Marquee Been Performing in Game 4 vs 76ers?
At the end of the first half, Young recorded eight points but on 3-of-12 shooting. He did hit a couple of big triples to raise some hopes about his condition, but the severity of his injury remains unknown.
However things have been different ever since the beginning of the second half as Young has gone onto register his career best tally of 18 assists in the same game.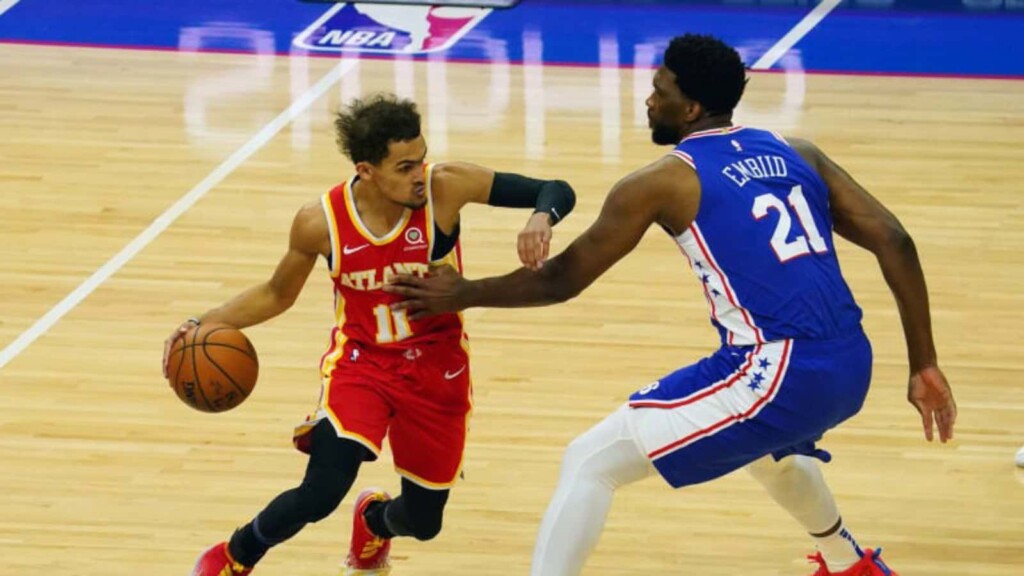 After trailing by 13 points in the first half, the home team came blistering out with sheer aggression since the beginning of play and managed to outscore 76ers 31-20 in the third quarter.
With Bogdan Bogdanovic and Trae Young leading the scoring charts with 22 and 23 points respectively, the Hawks are leading by 1-point with 35 seconds to go as of writing.
Will Hawks be able to level the series? Or Embiid looking to mark his supremacy on this series as well?
Also Read: 2021 NBA Playoffs: Utah Jazz vs Los Angeles Clippers Predictions, Preview,…
Also Read: 2021 NBA Playoffs: Atlanta Hawks vs Philadelphia 76ers Prediction, Preview, Head…