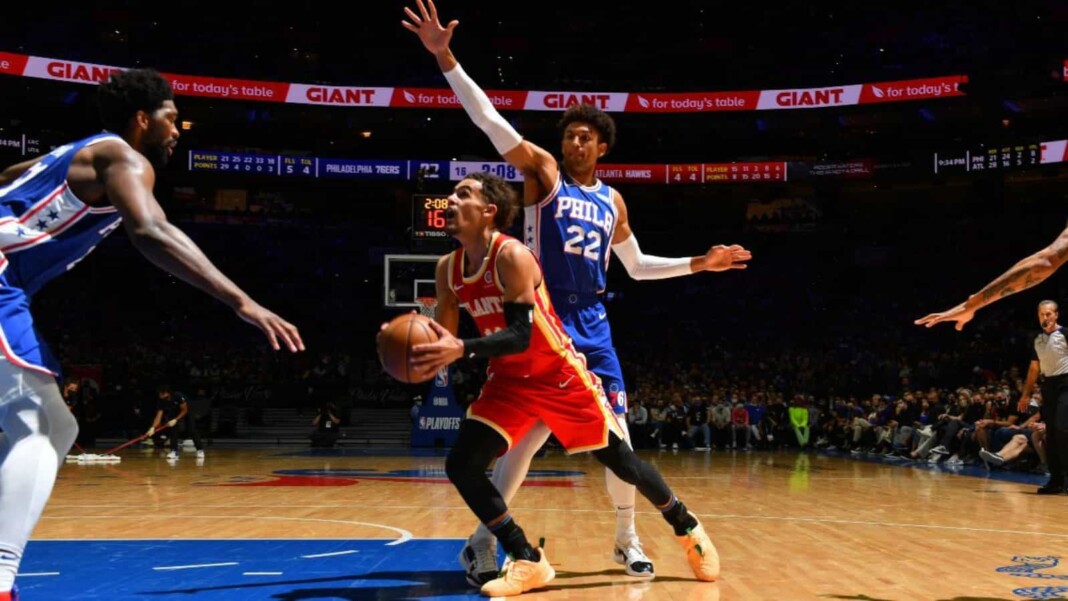 Trae Young has been a magical youngster to watch. He has emerged as the team talisman in a very short period of time. He has been the star attracting eyes despite so many All-Star on the other end. The series has turned out to be a hell of a thriller with everything going neck to neck. Once again, the game 7 turned out to be very interesting. As the big game is underway, Trae Young hits the deck and performs push ups after getting hard contact from Dwight Howard. Watch him shrug off the gym moves on the floor.
Game 7 has been going back and forth with the lead changing after each possession. Philly look confident coming hard in front of their home crowd. However, Hawks have previously snatched the lead at 76ers home twice in the series already. And there will be no surprise if they pull it off once again in the decider. Game 7 is crucial for both the teams and both of them will look to advance to EC finals.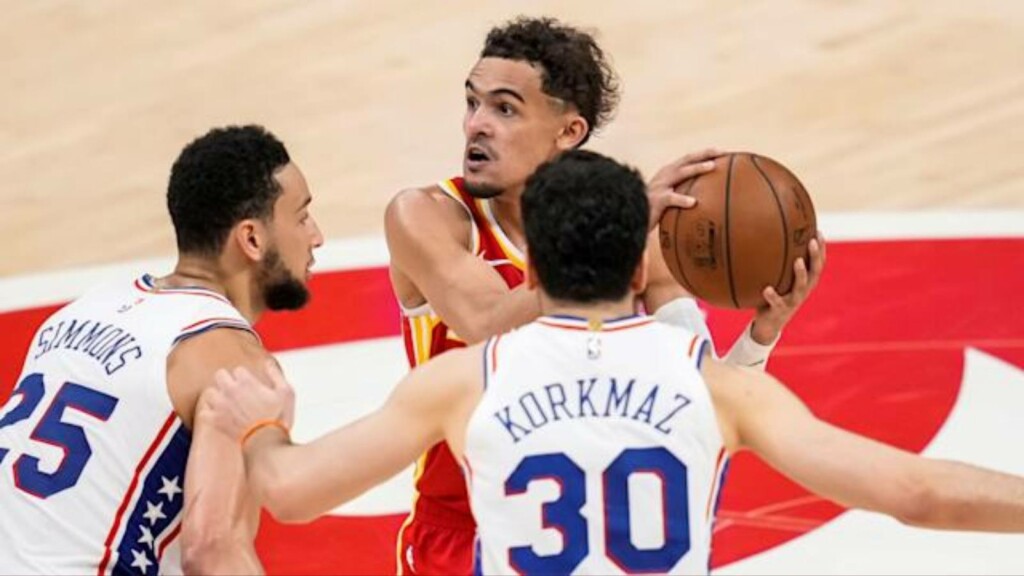 Trae Young's entertaining push-ups
Trae Young was at the wrong end of a huge tackle from Howard in transition. The Hawks point guard was trying to draw a foul and knew that Howard was trailing him so he stopped on a dime and try and garner some contact. Unfortunately, the Sixers center's 6'10" frame going full speed was way too much for Young's physique to handle and the contact had him hitting the floor.
However, the star shrugged his shoulders and performed push-ups to let everyone know he hits the gym as well. He has had some beef at the 76ers home. Along with sharing some shoulder shrug moments with the crowd, he has also had beef with Ben Simmons. Look out for Trae Young to keep his foot on the gas in Game 7 and for the entire city of Philadelphia right on his back.
Also Read: WATCH: Joel Embiid throws down a monstrous jam with authority vs Atlanta Hawks in Game 7
Also Read:Watch: DeMarcus Cousins Destroys Dario Saric with Savage Poster Dunk in Clippers vs Suns Game 1