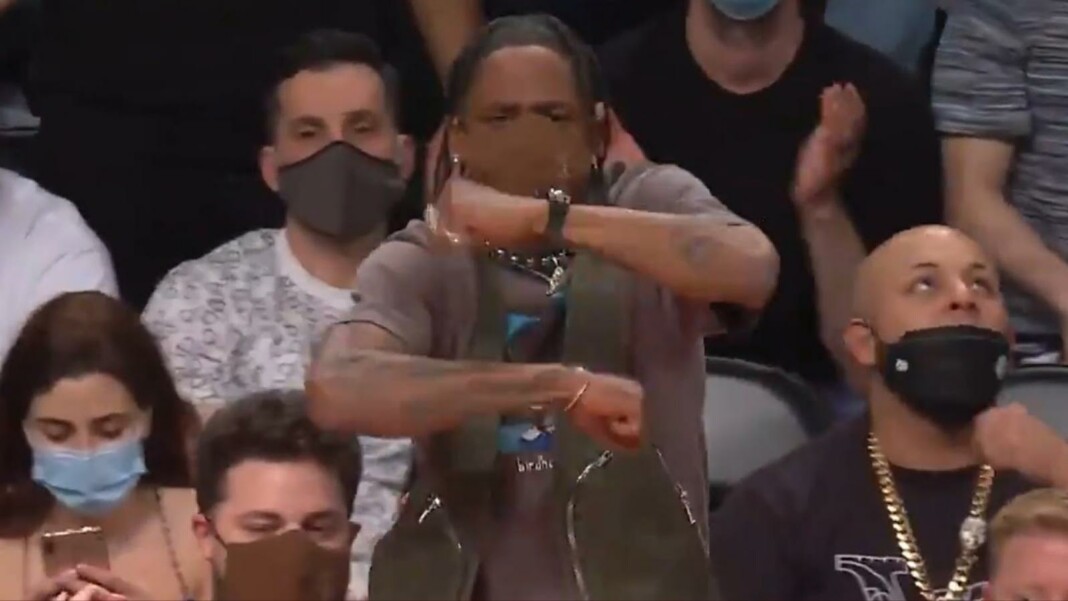 The Milwaukee Bucks and Giannis Antetokounmpo have solidified their stance in the NBA playoffs. After coming hard at Brooklyn Nets in game 3, they repeated the same tale in game 4 as well. More than ever they have become the most favorite in the series to advance to conference finals. The 2 game comeback has brought in good momentum for the team as well. They are more confident and brimming with positivity to encounter the remaining matches. It is not rare to find celebrities at playoff games. Their presence is cheered and their reactions bring up lively moments at the games.
The James Harden fan Travis Scott has followed his favorite player from Houston Rocket days. Now, with the recent trade, he has shifted his choice to Brooklyn Nets since the arrival of Harden. The pro singer brought entire Barclays Arena to life when with his funny reaction on a travel violation by Giannis Antetokounmpo. The bandwagon fan of James Harden was curious with his action indicating the referees what they almost missed.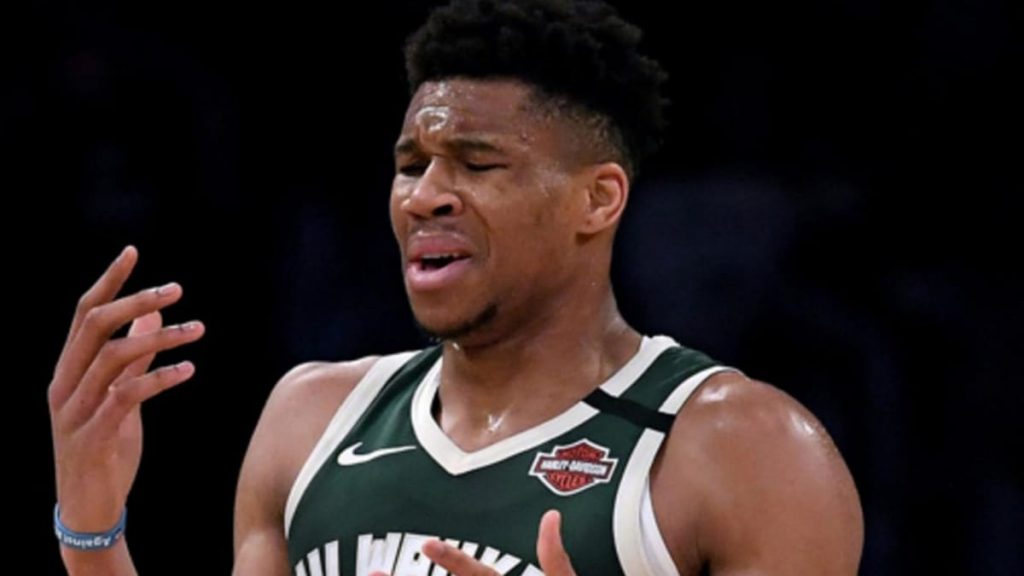 Travis Scott's travel call on Giannis Antetokounmpo
The celebrity rapper, Travis Scott showed up at Barclays Center to support the Nets. Late in the third quarter of game 5, Giannis Antetokounmpo was called for a travel despite scoring a basket. He was amazed at the call but Brooklyn fans were not. Especially Travis who continuously indicated the travel sign towards referees. His hilarious reaction was surely one of the highlights of the day.
Travis Scott's hyped reaction was filled with generous support for the Brooklyn Nets. He imitated the ref's call with a lot more drama and energy. Kylie Jenner's ex-partner looks immersed for the Nets. However, things need to be stable for the Brooklyn Nets. Their start to game 5 has not been a great one. But Kevin Durant and co. have cut down a huge lead.
Their 2-0 blowout at the Fiserv Forum allowed the Bucks to claw back to the series. With the injury to Kyrie Irving and the rusty play of James Harden, the Nets could only hope that the fans continue to rally behind them. Hopefully Travis Scott will see his team prosper at Fiserv Arena as the series shifts there for game 6. Loyal fans like Travis will hopefully end up supporting at Milwaukee and annoy Giannis Antetokounmpo.
Also Read: Watch: James Harden makes his way back to the roster after Brooklyn Nets move him to questionable for Game 5 a day before
Also Read: Watch: NBA analyst Charles Barkley's brutal assessment of Milwaukee Bucks that will leave Giannis Antetokounmpo wondering