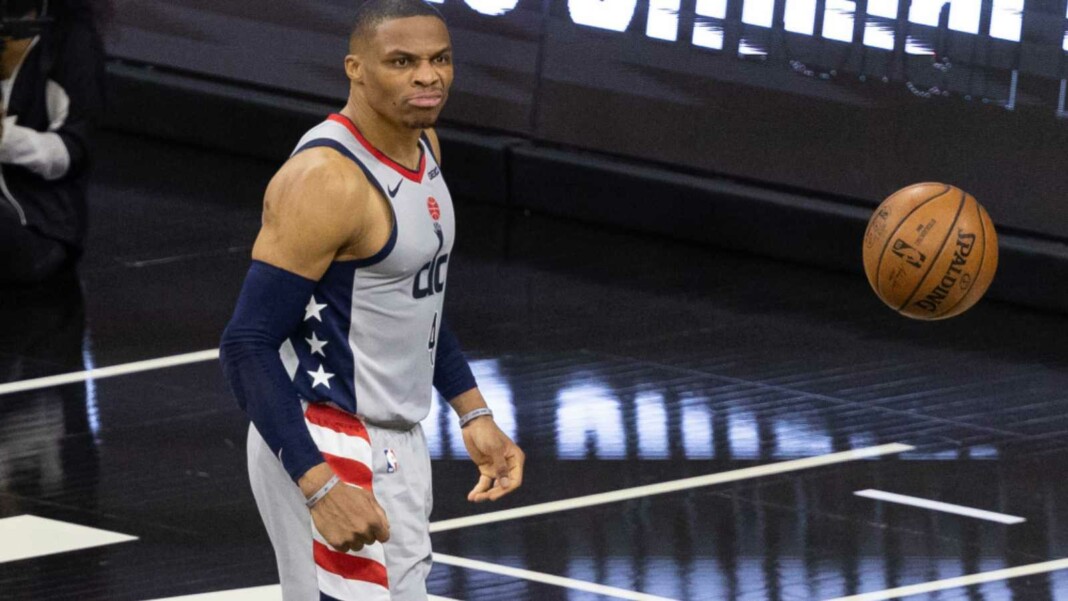 The Washington Wizards have made it to the playoff after a great performance in the play-in. Especially Russell Westbrook and Bradley Beal had a great season carrying the team. The main point guard, Russell Westbrook also made it to #1 in the history of NBA recording 182 triple doubles. However, these stats are making no difference as they face the tough Philadelphia 76ers in the playoffs. They faced 2nd consecutive loss in the post season games while getting sheer disrespect out of Philadelphia crowd. While Russell Westbrook was heading away with a tweaked ankle, he was thrown popcorn at. Even LeBron James is furious at the incident and comes to Russell Westbrook's defense on Twitter.
The Washington Wizards lost their 2nd straight against Philadelphia 76ers 120-95 earlier today. Russell Westbrook managed to play 29 minutes to record 10-points and 11 assists before falling to injury. Bradley Beal stormed a 33-point game while Rui Hachimura and Daniel Gafford were in double figures. For the 76ers, big man Joel Embiid and ben Simmons scored 22-points apiece. Forward Tobias Harris showed up with strong 19-point game handing the Wizards a 25-point deficit by the end of the game.
Russell Westbrook fires at Philadelphia 76ers' fan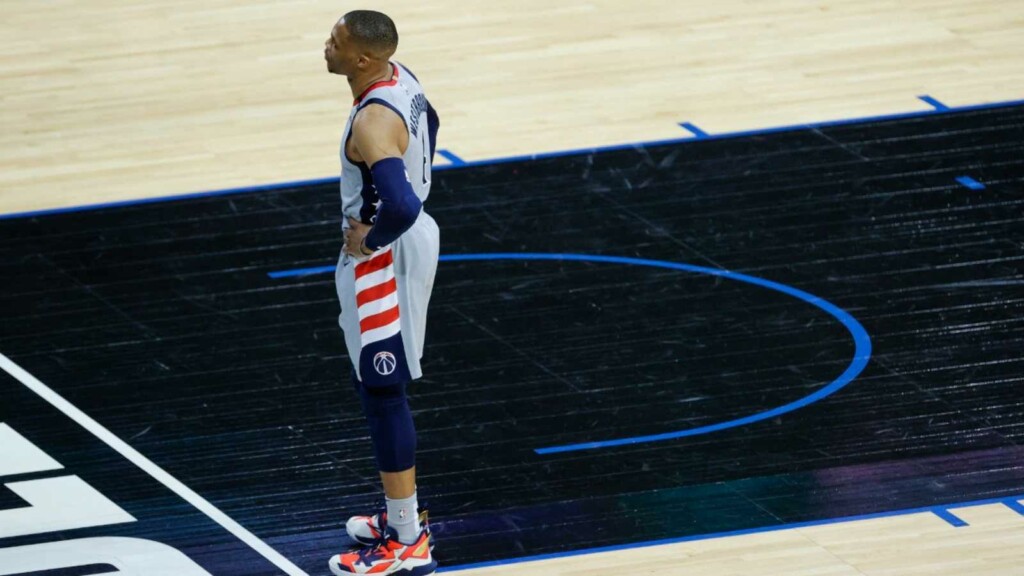 The defeat has made it harder for Wizards to eye any comeback. However, a situation of disrespect was reported just before Westbrook walked into the locker room. While running up cort, Russell Westbrook tweaked his ankle and could not continue for the night. While limping off to the locker room, a 76ers' fan poured a whole popcorn bucket on the star. Many NBA players including LeBron James condemned this action. This goes against the basic code of conduct that fans should and need to follow while watching games.
Already frustrated Westbrook was also seen trying to retaliate and trying to head back out to see who it was, but he was stopped. This triggered fans on Twitter as well and what's better than the biggest name in the NBA backing you up immediately. "By the way, WE AS THE PLAYERS wanna see who threw that popcorn on Russ while he was leaving the game tonight with an injury!! There's cameras all over arenas so there's no excuse! Cause if the shoe was on the other foot. #ProtectOurPlayers," wrote LBJ.
Also Read: Watch: Fan dumps popcorn on Russell Westbrook as he walks off injured
During the postgame interview Russ said, "This s— is getting out of hand, especially for me. The amount of disrespect, the amount of fans just doing whatever the f— they want to do. It's out of pocket." Westbrook was very upset with the incident and retaliated while he was held back by officials. Now that the 3rd game is at DC, the fans must be on a lookout.
Also Read: NBA Trade: Could Kawhi Leonard really be on his way to New York Knicks?