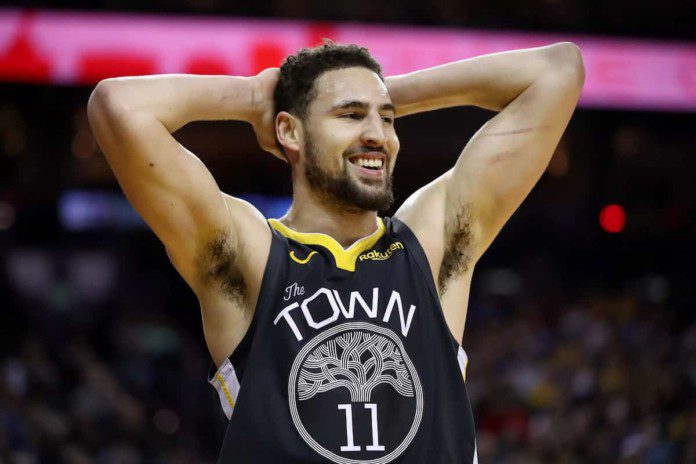 Klay Thompson's return in the 2021-22 season is not only massive for the Golden State Warriors and the Dub Nation but also for majority of the hoop fans. As Stephen Curry's splash brother will step foot in an NBA game for the first time since the 2019 Final series. Haunted by injuries one after the other, it seems like Thompson believes in returning with full venom and doesn't want to hold back his team in any possible way, especially after their incredible start to the current season.
Over the last few weeks, Klay Thompson has teased his fans of an incredible return with videos of him going viral, be it in the G-League game or the practice sessions. On Friday night, the 31-years-old marquee shooter decided to hype his return even more when he dawned the entire Golden State Warriors and knocked shots consecutively, just as how fans are used to witness previously.
Klay Thompson returns in Warriors full uniform trends on Twitter
There is no denying that with the likes of Jordan Poole and Andrew Wiggins taking charge for the team, it releases the burden off the shoulders of Stephen Curry. Furthermore, the 2021-22 season has been all about the Warriors being a more comprehensive and elaborative defensive unit. Which will give immense freedom to Klay Thompson after his return to take some time in adjusting to the fast-paced playing style of the team.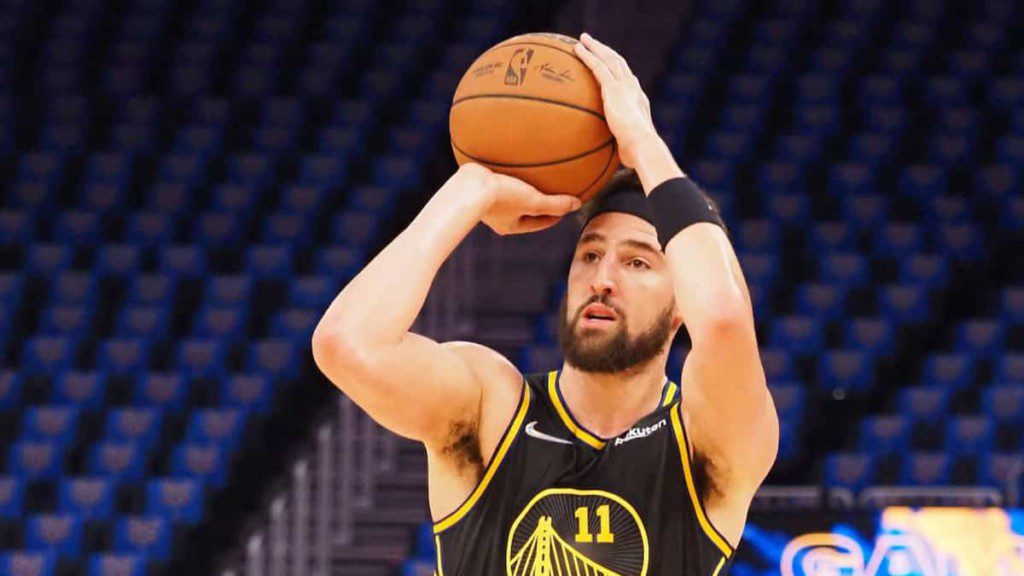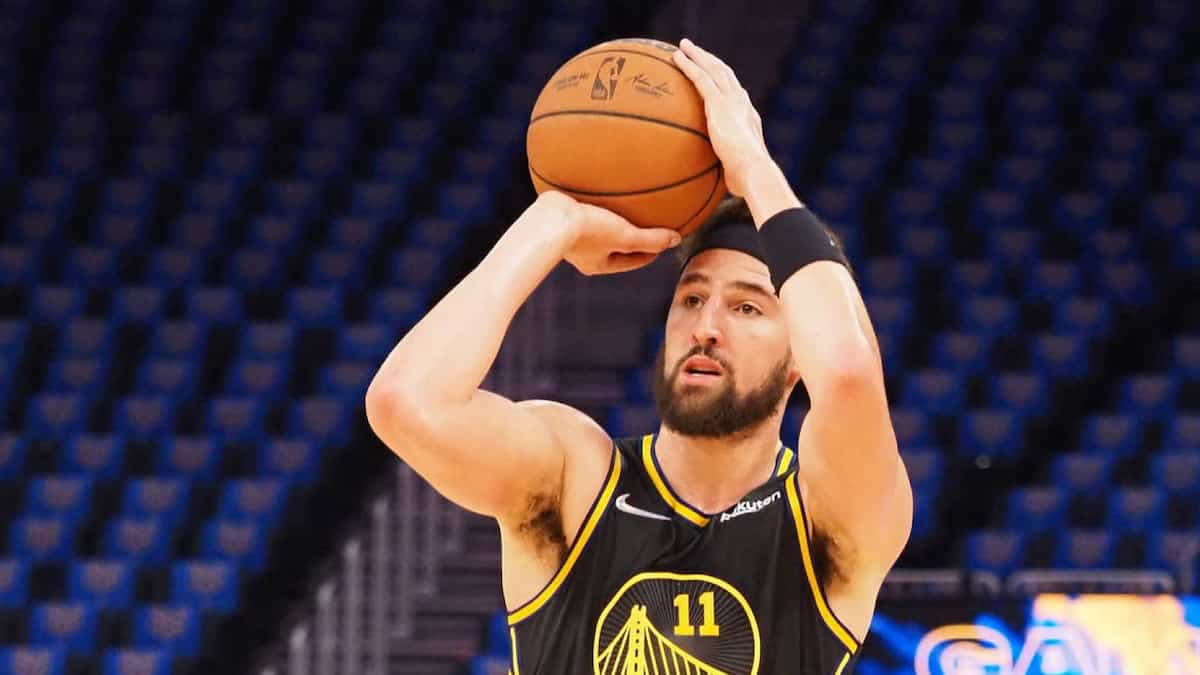 Having said that, knowing that Klay Thompson wants to return with 100% accuracy with the aim of not holding back his team, many can expect the Golden State Warriors to increase their dominance over the other teams.
Take a look at hoe hoop fans reacted on Twitter as Klay Thompson returns hypes up after the 31-years-old dawns the Warriors uniform.
Also read: "If you don't hear it from me, don't go with it"-…
Also read: Top 5 biggest losses in NBA history: Which teams have suffered…