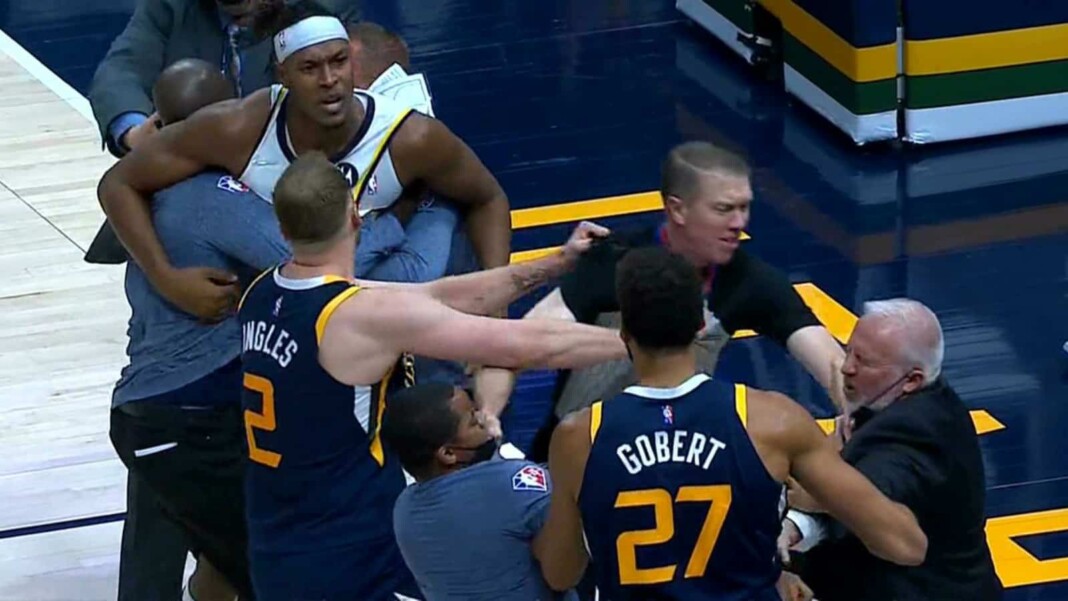 The Utah Jazz and the Indiana Pacers squared off against each other in yesterday's NBA match. The Pacers won the match by 111-100. The Jazz is named as one of the potential titleholders and have been very consistent n their performance but have been a little off-balance for the past couple of games.
The match against the pacers fought something else other than just defeating 3 ejections. Yes! 4 and a half minutes left for the game to over, The pacers and the Jazz were engaged in a brawl that ultimately resulted in the ejection of the players involved. Donovan Mitchell, Rudy Gobert, and Pacers Myles Turner were all tossed off the court. But Joe Ingles has some other plan in mind.
The NBA Twitter reacts to Players pushing Referees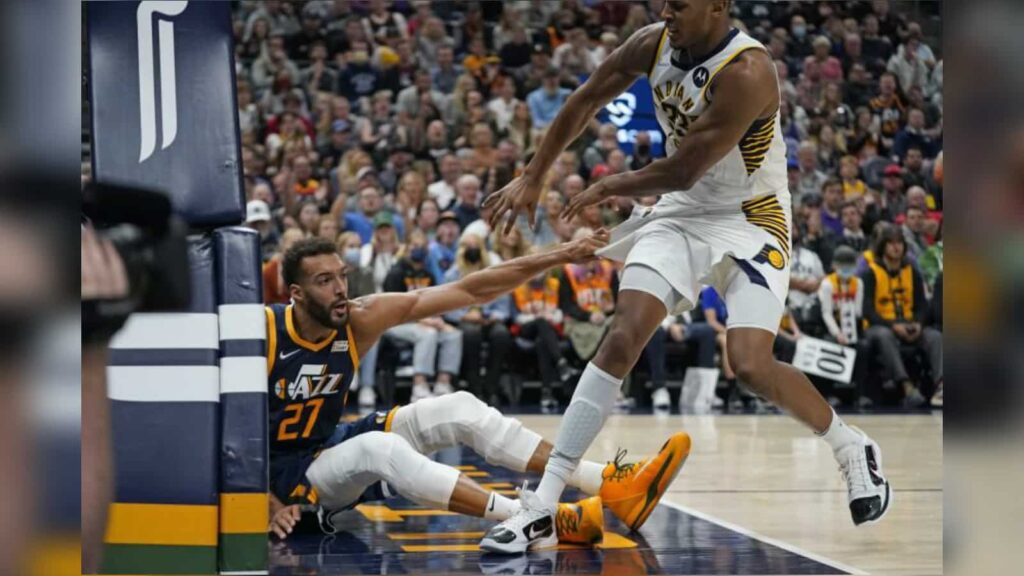 During the dispute, Joe Ingles is seen shoving a referee. The video witnesses the fact that Inges didn't shy from using a lot of force. The Referee was doing nothing but trying to separate the players from engaging and fuelling the feud. Joe Ingles was also ejected for his hostile action towards the referee.
Some of the fans are very serious about these players following the protocol and not pushing and disrespecting the official, but some are finding it funny talking about how the referees have been violating their rights as the official in not paying attention to the calls and fouls.
Also read: Donovan Mitchell Blames referees for Rudy Gobert and Myles Turner fight…
Also read: Amidst the COVID altercation, Kyrie Irving was spotted at a College…