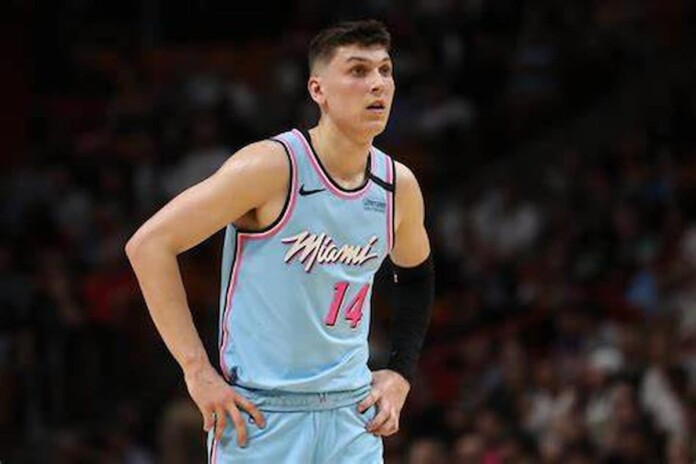 In the recent match-up of Miami Heat and Washington Wizards it was Tyler Herro running the game and making big time differences throughout the game at FTX Arena on both the ends. The Miami Heat are currently ranked as the 4th seed in the eastern conference of the league with the record of 22 wins and 13 losses and the Washington Wizards are currently ranked as the 8th seed in the eastern conference with the record tied at 17 wins and 17 losses.
Tyler Herro was ejected in the last match-up of Miami Heat with Detroit Pistons and coming into the game against Washington Wizards had revenge on his mind and really ran his plan proving his worth while carrying the offense of Miami Heat with Duncan Robinson who made three pointers and Jimmy Butler who had career high 15 assists in a 7 point win against the Washington Wizards as the final box score was 119-112.
Tyler Herro was criticized a lot after National Basketball Association's Bubble time, especially the last season when Tyler was not having that of a good time playing Basketball and even Miami Heat got swept by the Giannis Antetokounmpo led Milwaukee Bucks in first round itself. But coming into this season Tyler Herro is making a strong case for everyone who doubted him to take back what they said as he is reminding the league why he was nicknamed "Bucket" just a season prior.
Also Read: "The Warriors would have paraded the Cavaliers"- Skip Bayless on LeBron…
Tyler Herro for Most Improved Player Award?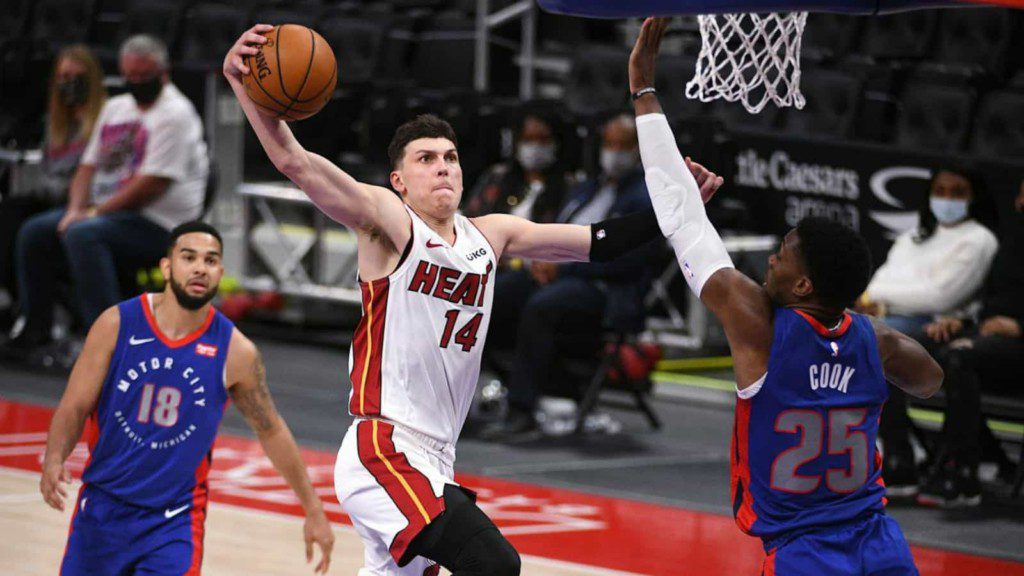 Tyler Herro scored a season high of 32 points against Washington Wizards in their recent match-up while also adding 6 rebounds and 3 assists. This season Tyler Herro is averaging 20.6 PPG, 5 RPG and 3.9 APG while giving some hard and rough time to his opponents while guarding them. Tyler Herro still comes off the bench for Miami Heat but having most of the starters of the team side-lined due to COVID-19 health and safety protocols of the league, Tyler had no problem running the offense all alone.
It is now not wrong to say that Tyler Herro is a completely changed and better player than he was last season. As the young and energetic guard of Miami Heat is shooting better, has developed good leadership skills with better decision making and better pick and roll skills it is about time to start him. This offseason Tyler Herro has put a lot of work in the gym and got better in all directions of the game and now is making a strong case as a front runner for Most Improved Player award this year.
Also Read: "Draymond is out of bounds"- Skip Bayless goes hard on Draymond…
Twitter reactions on Tyler Herro's performance: