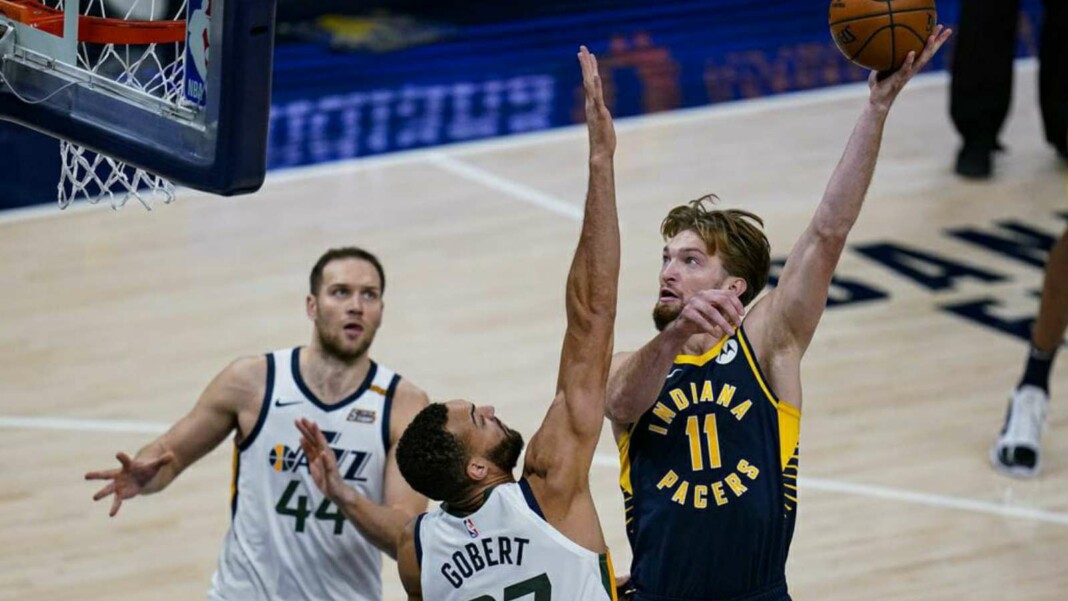 Read and know on the Utah Jazz vs Indiana Pacers Live Stream. The Jazz have started off this season well with great defense and efficient scoring from each player on the court. Right now they have eight wins and three losses placing them second in the Western Conference. This Jazz team is very exciting to watch especially sixth man Jordon Clarkson who has been nothing short of spectacular.
Unlike the Jazz, the Pacers have no had it easy for a while now. They have four wins and seven losses coming into this season placing them 12th in the Eastern Conference. Here is a preview of the game.
Utah Jazz vs Indiana Pacers Preview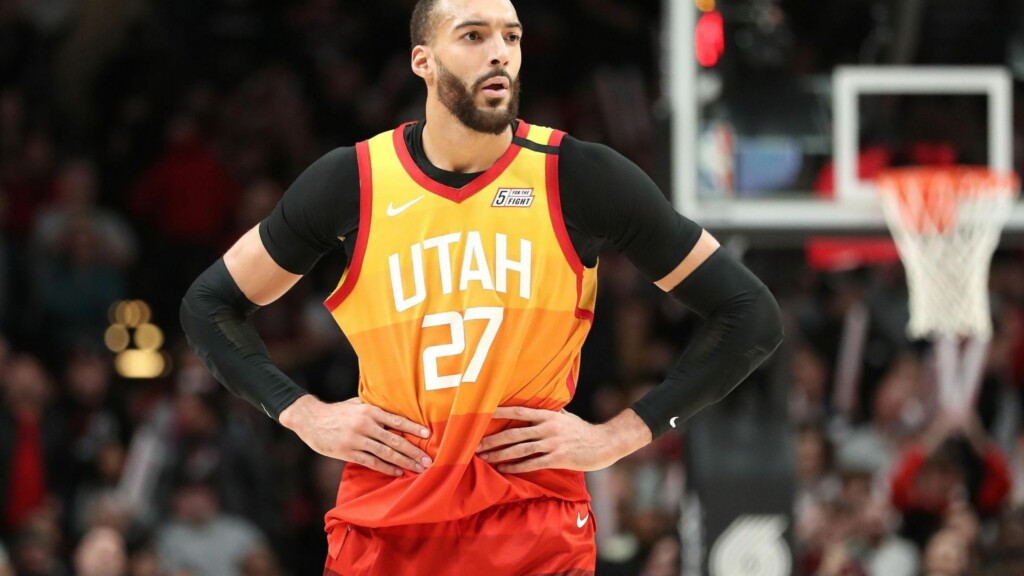 Warning, statistics overload ahead…
Brushing aside their two recent losses, the Jazz are still having an exceptional season on both ends. The rank second in the league in points with 114.3 points per game and also second in points differential with +9.3 point ahead. Defensively, Gobert leads the team in rebounds with 15.9 rebounds per game and the team is second yet again in rebounds with 48.3 rebounds per game. Gobert also fifth in the league for blocks with 1.9 recorded per game.
Regardless of their lack luster performance this season, on the bright side Indiana ranks fourth in the league for the field goal percentage with 46.5% of their shot made. Putting up a percentage is not as important as scoring the ball more, the Pacers have a very low scoring total as Sabonis leads them with 19.3 points, 10.9 rebounds and 1.5 steals per game. For the most part they do a good job at defense restricting their opponent's ability in scoring too much which helps them avoid larger leads.
Injury Report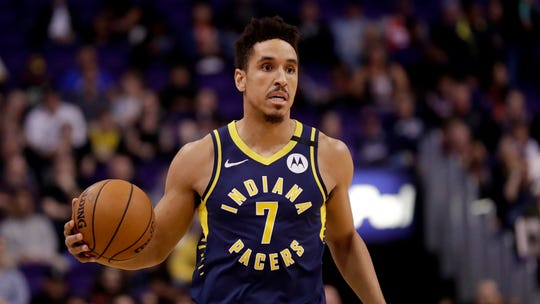 The injury report for the Utah Jazz has listed:
Rudy Gay (Heel Injury)-Out
Elijah Hughes-Out
The injury report for the Indiana Pacers has listed:
Malcolm Brogdon (Illness)-Out
T.J. Warren (Foot Injury)-Out
Isaiah Jackson-Out
Starting 5's
The predicted lineup for the Utah Jazz:
G – Mike Conley, G – Donovan Mitchell, F – Bojan Bogdanovic, F – Royce O'Neale, C – Rudy Gobert
The predicted lineup for the Indiana Pacers:
G – T.J. McConnell, G – Chris Duarte, F – Caris LeVert, F – Domantas Sabonis, C – Myles Turner
Utah Jazz vs Indiana Pacers Live Stream Details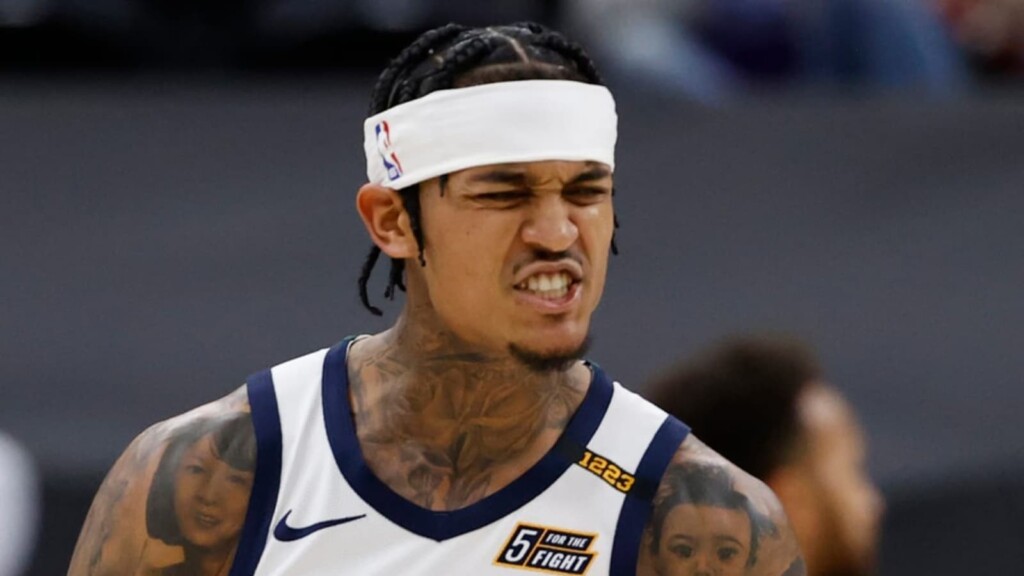 The timings for the match
The Utah Jazz vs Indiana Pacers Live Stream will be broadcast at different times in different Time zones.
| | |
| --- | --- |
| EST | 10:00 PM |
| IST | 7:30 AM |
| PT | 7:00 PM |
| CAT | 3:30 AM |
| PET | 11:00 PM |
Where to watch the match?
The fans can watch the match on NBA League Pass. The fans living in other countries can refer to the channels mentioned below to watch Utah Jazz vs Indiana Pacers Live Stream.
| | |
| --- | --- |
| US | ESPN, Sling TV, FuboTV |
| UK | Sky Sports |
| Europe | FuboTV, NBA League Pass, SKY |
| Canada | SportsNet |
| Australia | ESPN, NBA TV, Foxtel |
| India | NBA League Pass |
Utah Jazz vs Indiana Pacers Prediction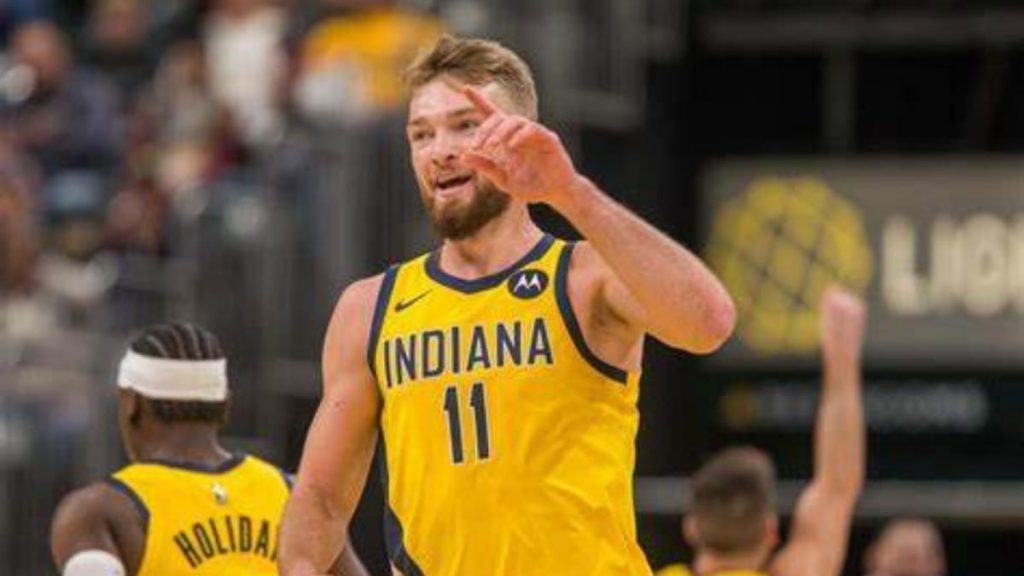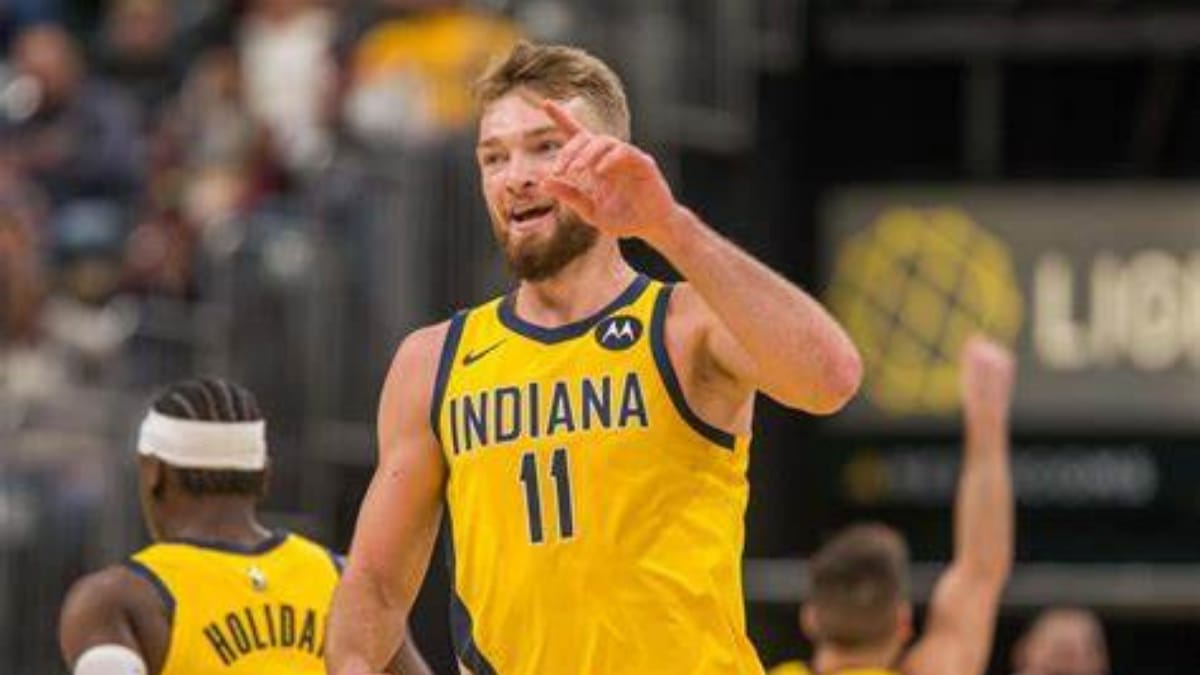 At the pace (no pun intented) Indiana is currently going there is no debate that the Jazz have the upper hand in this game. Utah's core is very efficient on both ends on the floor and when they are not on the court it is their bench that also plays as efficient. This season, the Jazz have had at least five players scored in double digits on a regular.
Also read:Russell Westbrook reveals how the referee "Peeved" him in Lakers vs Hornets
Also read:Top 5 Stephen Curry's greatest Performances in the NBA