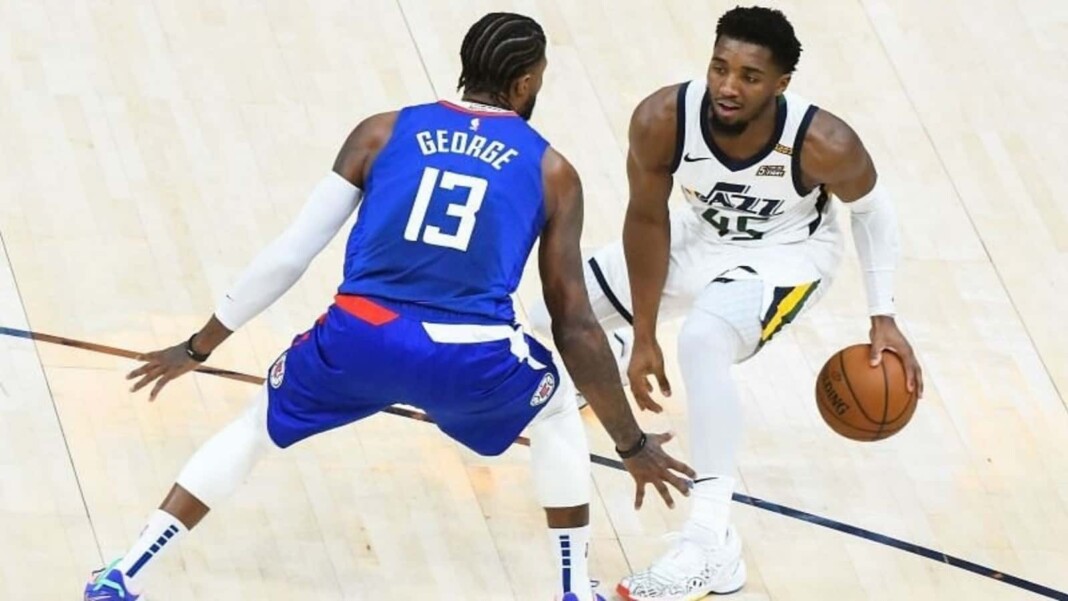 Utah Jazz and Los Angeles Clippers are meeting for the game 4 soon. The LA Clippers are coming off an emphatic 106-132 win, with Kawhi Leonard and Paul George tearing the Utah Jazz defense to shreds. The Jazz offense had an off night as the LA Clippers dominated proceedings from the tip-off to the final whistle. More than that, the Jazz will have to monitor Donovan Mitchell's status as the star guard appeared to hobble off the court late in Game 3. He eventually did return to the bench and could've gone back in if the game was closer. Utah may also get Mike Conley back from injury, helping Quin Snyder's rotation be more structured.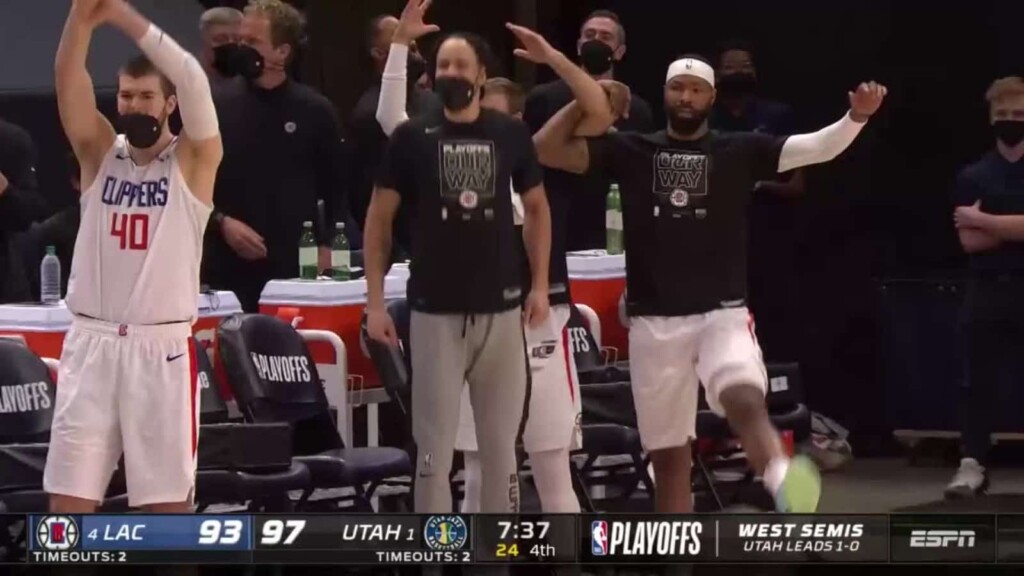 The Los Angeles Clippers responded massively with a win. The star duo of Kawhi Leonard and Paul George combined for 63-points in the game 3 blowout. The team has backed up a lot with their massive comeback. Shooting and driving has been on point for the team. Reggie Jackson and Nicolas Batum have added significantly to the score line.
Utah Jazz vs LA Clippers Match Timings
14th June – 10:00 PM ET
15th June – 2:00 AM GMT/UTC
15th June – 7:30 AM IST
15th June – 12:00 PM AEST
15th June – 1:00 PM AEDT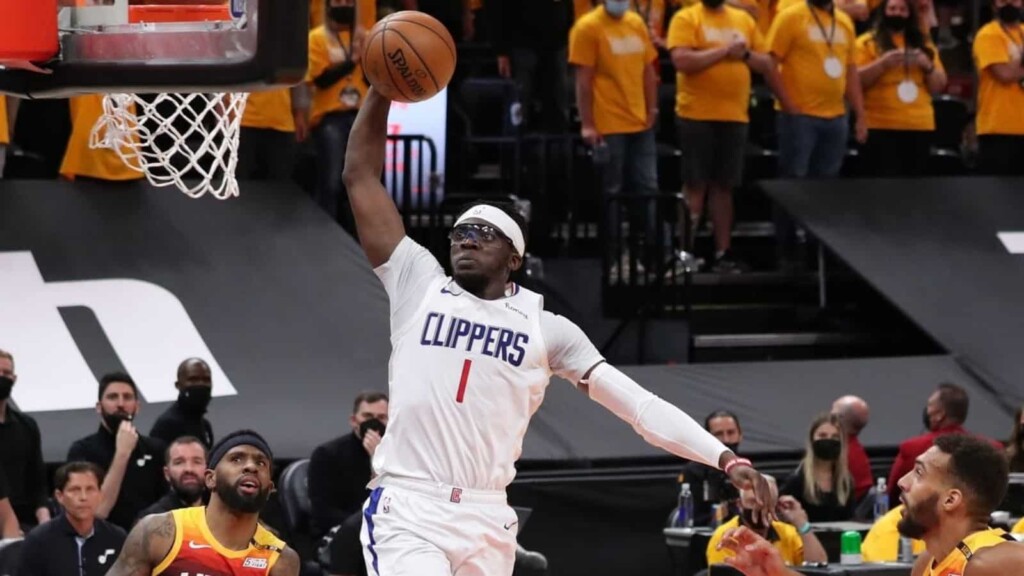 Where to watch the match?
The live coverage will be streamed on the NBA app. Fans with their league passes can easily access game 4 of the semi-finals. Other than that, it will also be streamed on star sports network.
Where will game 4 be played?
The much awaited game 4 will be played at Staples Center, LA.
Utah Jazz vs LA Clippers Live Stream details
| | |
| --- | --- |
| US | ESPN, Sling TV, FuboTV |
| UK | Sky Sports |
| Europe | FuboTV, NBA League Pass, SKY |
| Canada | SportsNet |
| Australia | ESPN, NBA TV, Foxtel |
| India | Star Sports, NBA League Pass |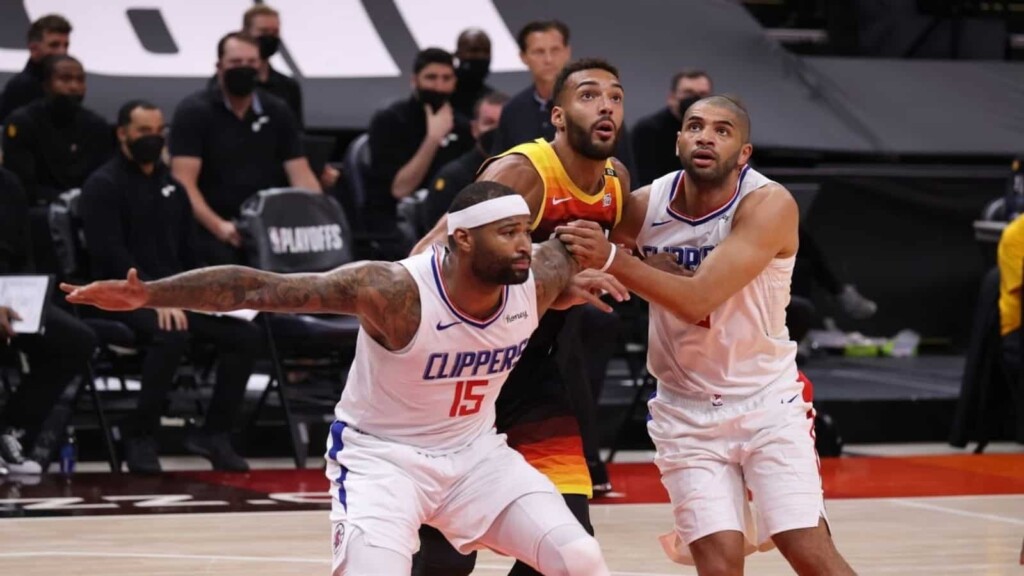 Highlights from Game 3
Game 3 was a huge highlight for the star duo at Los Angeles Clippers. Despite Utah Jazz starting the game with a high intensity shooting performance, they could not capitalise on it. The key player for Utah Jazz was Donovan Mitchell. However, he was the one who struggled the most to score buckets. Spida was contested with every shot and closed down on offense. The Clippers guards played a better defense on the Utah star guard. Despite that he scored 30-points with 5 rebounds and 4 assists by the end. Next to him were Joe Ingles and Jordan Clarkson with 19 and 14 points respectively.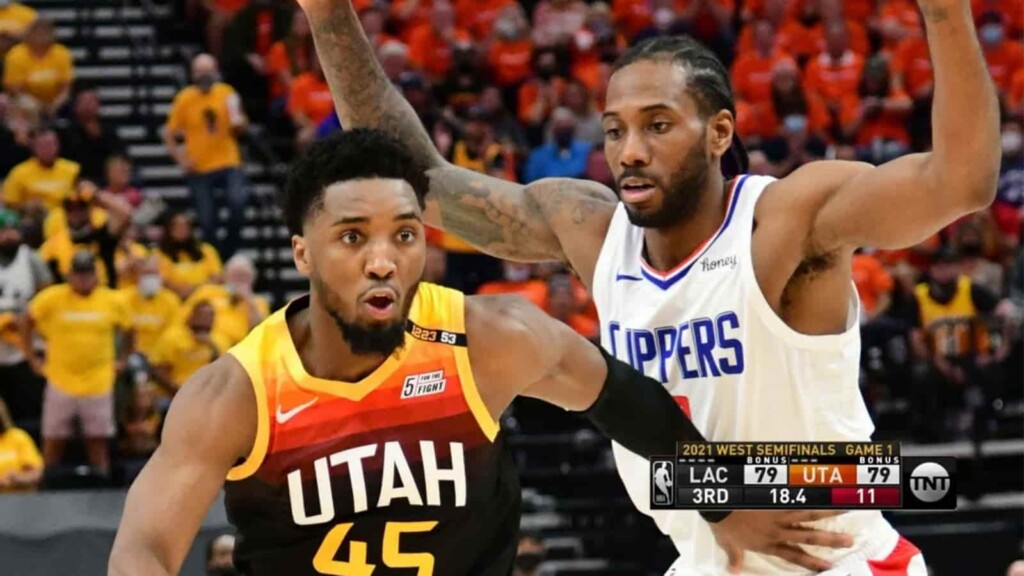 The Star attraction of the game were definitely the LA Clippers. With great shooting display, their paint game was strong as well. Star duo of Kawhi Leonard and Paul George posted 65-points together. Kawhi registered his double-double with 34-points and 12 rebounds He had a great defensive night as well. Other than that PG13 was with the handles and scored some clutch 3-pointers. Nicolas Batum and Reggie Jackson followed closely with 17-points a-piece. Clippers had an overall stable game. The blowout has brought in more confidence in them. They are on a little advantage with home crowd in game 4.
Also Read: Watch: Kyrie Irving Injures His Right Ankle After Landing on Giannis Antetokounmpo's Foot in Bucks vs Nets Game 4
Also Read: 2021 NBA Playoffs: Phoenix Suns vs Denver Nuggets prediction, preview, head-to-head, injury report, lineups and starting 5s – June 13th, 2021.