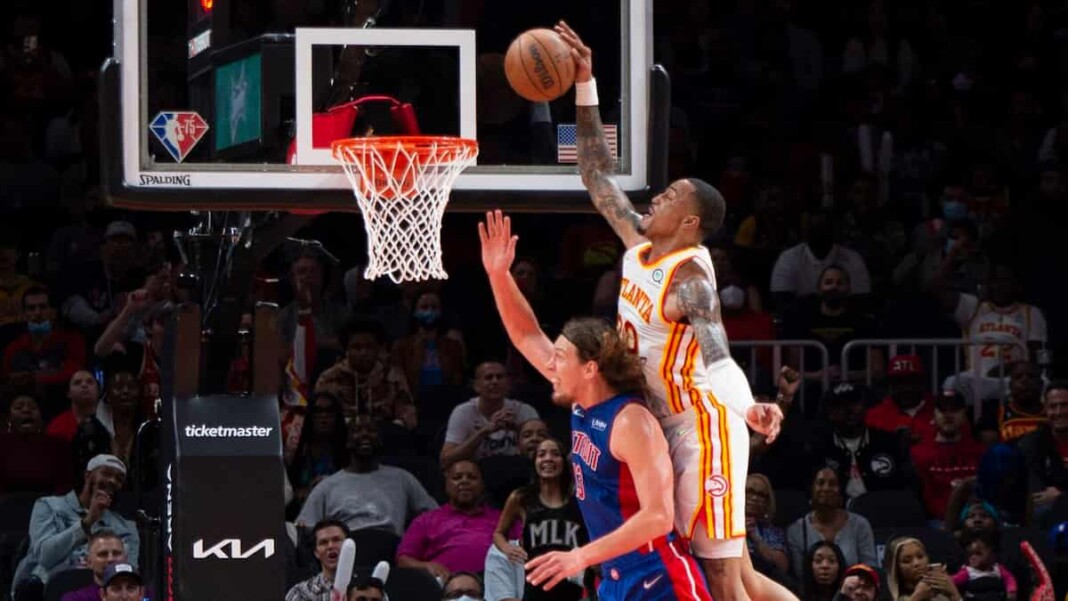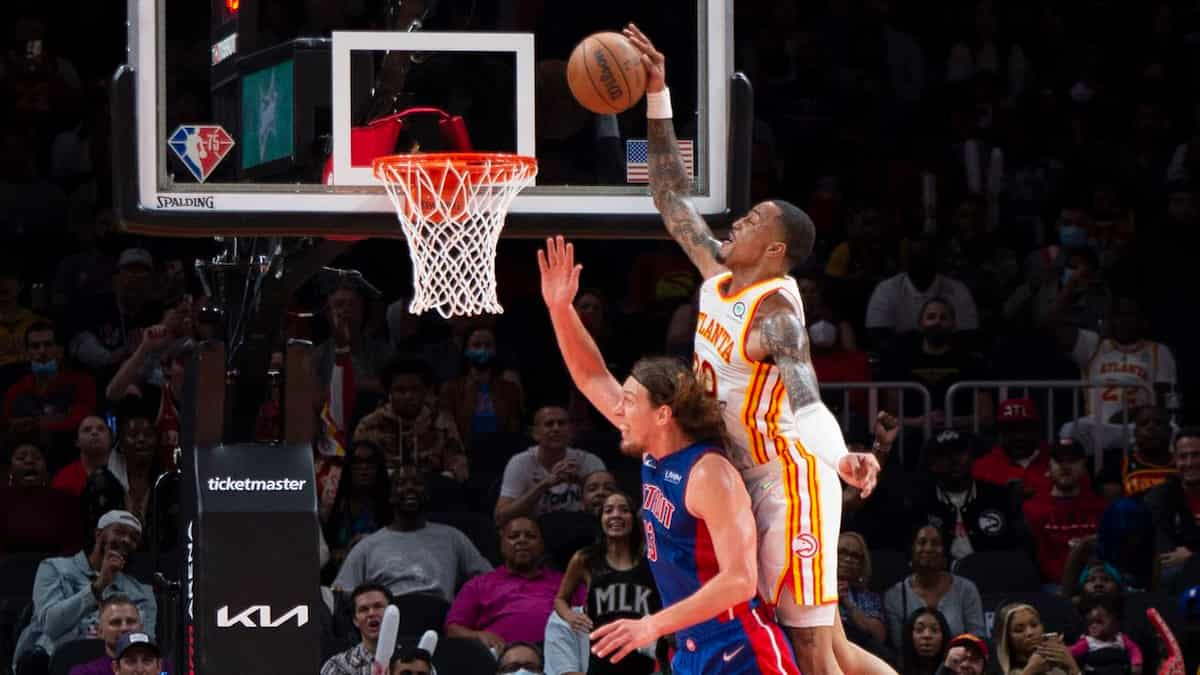 Throughout the Hawks vs Pistons showdown, it was the home team who were able to constantly able to score points in order to ensure that they do not leave the game hanging till the end, infront of their home fans. What even better? Marquee player John Collins embarrassed Detriot Pistons' Kelly Olynyk with an epic poster right at the end, to stamp his authority in the game.
John Collins made a slow start to the game, whereas his teammates were right on the money since the first quarter. Apart from Clint Capela, all of the Atlanta Hawks starters scored in double digits, with Trae Young leading the charge by 32 points registered against his name. On the other hand, Kelly Olynyk and Saddiq Bay led the away team in the State Farm Arena with 21 points each. Yet it did not prove to be enough.
John Collins embarrasses Kelly Olynyk with epic dunk in Hawks vs Pistons
Talking about the particular dunk, in the last quarter when the Pistons were searching for inspiration, their team only went onto give the ball away to the hands of Trae Young. Who then passed it onto Kevin Huerter, whose pin-point lob behind Kelly Olynyk only allowed John Collins to embark an elite dunk on the head of the former Pistons' player. The dunk left all the fans at the State Farm Arena at their feet.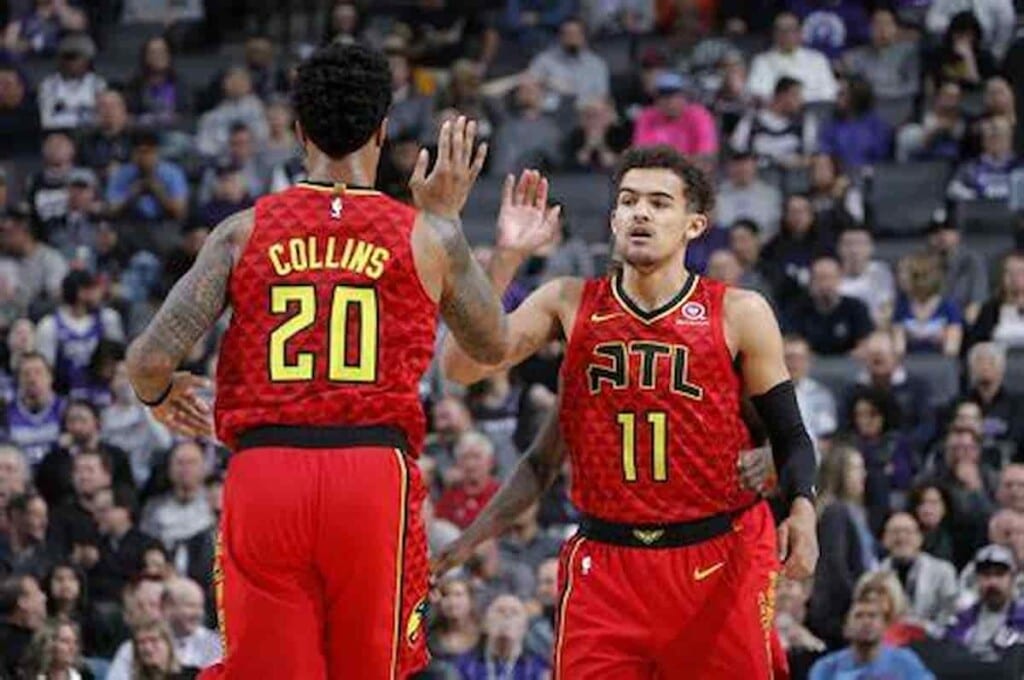 Although Collins, made a slow start in Hawks vs Pistons, yet it seems like he saved his best for the last. After the enormous dunk by John Collins on Kelly Olynyk, the former received the approval of his teammate Trae Young as he was famously seen shaking his head is disarray. Having said that, in the end, the Hawks went onto register a rather comfortable win over the Pistons 122-104. In their 3 games so far, in the NBA 2021-22 Season, the Hawks stand at a record of 2-1. Whereas the Detroit Pistons have lost each of their 3 games as well so far.
Also read: Brooklyn Nets vs Washington Wizards Live Stream, Prediction, Preview, Injury Report,…
Also read: Denver Nuggets vs Cleveland Cavaliers Live Stream, Prediction, Preview, Injury Report,…