The USP of the Golden State Warriors I no secret to any hoop fan, their marquee 3-point king who has led the team even during the most miserable times has surely taken the charge in the early stages of the NBA 2021-22 Season. However, during the Hawks vs Warriors showdown, Stephen Curry has surely started in flaming hot fashion, endangering the Atlanta defense.
In the first quarter of Hawks vs Warriors, Stephen Curry managed to score 16 points, while being 5 of 8 from shooting range. His 16 points include an insane deep shot, which got the fans on their feet yet again. However, this is not the first time Curry has started the game in wild fashion and safe to say, surely not the last time as well! 
Stephen Curry makes mockery of Atlanta's defense in 1st quarter
Stephen Curry has always been one of the most fun players to watch in NBA history. There's truly no telling what you're going to see on any given night.
It is almost to the point with the Golden State Warriors star that he can make five full-court shots in a row and you wouldn't even blink twice about it. He's undoubtedly the greatest shooter that the league has ever seen. It's going to be tough for anybody else to ever have this label. It seems unlikely that anybody will ever be able to do what Steph Curry has done.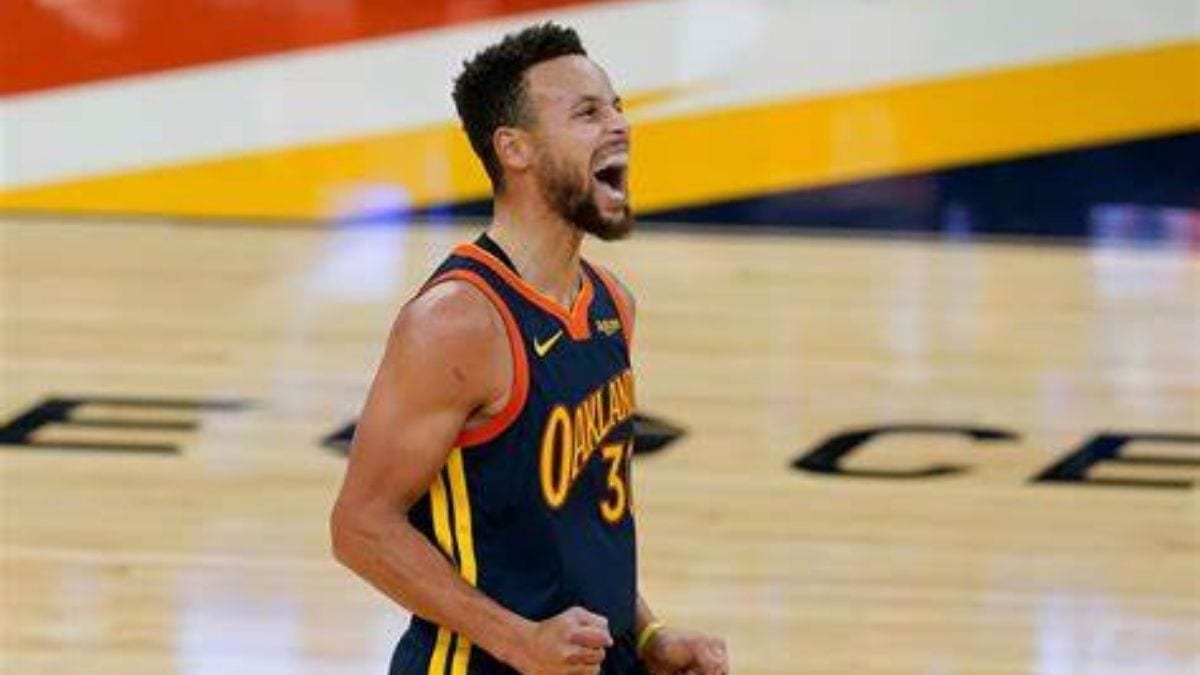 Having said that, a win against the Atlanta Hawks will ensure that the Warriors can give Stephen Curry a game-off as the 3-point king might be insanely drained playing game after game and leading the side in all of them. Moreover, the Warriors will also become the first team to register 9 wins against its name in the NBA 2021-22 Season.
Also read: Watch: Ron Artest III confessing he ruined Kobe Bryant's game-worn Shoes
Also read: Sixers News: Joel Embiid enters NBA Health and Safety Protocols; Expected…