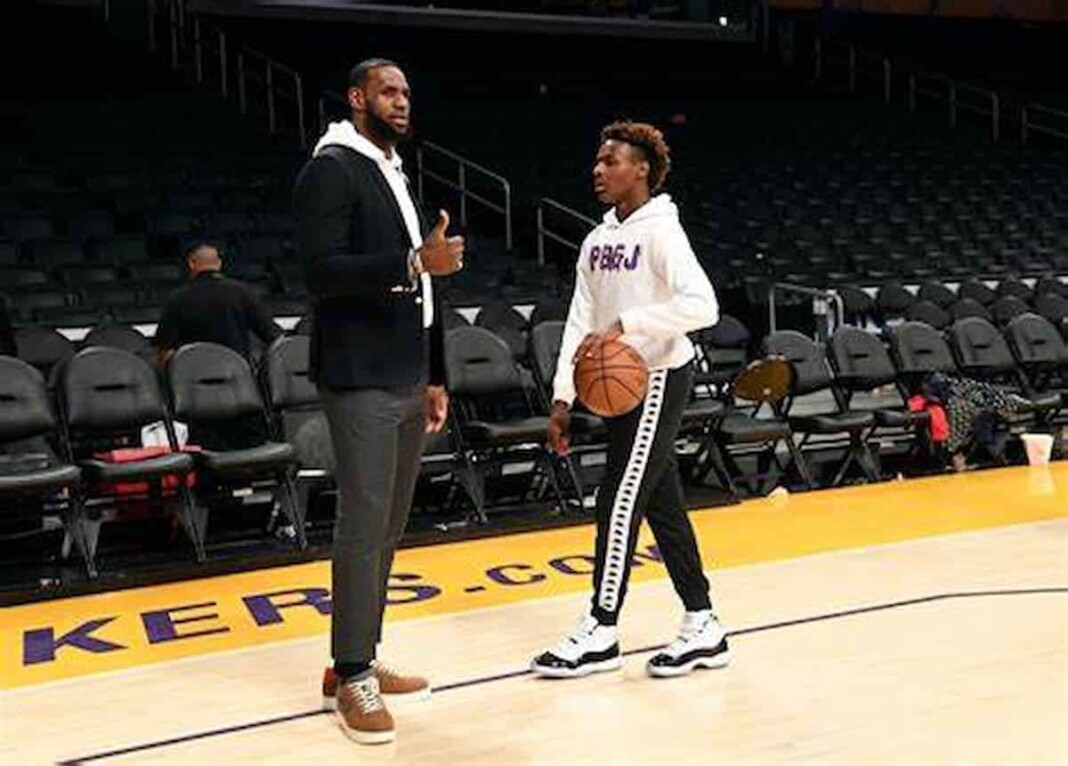 Bronny James has been pulling some stunts that his father has mastered. He is just 17 but stands strong at 6"4.
LeBron James is a name that everyone in the NBA fraternity is aware of. He is a four-time MVP and has won 4 NBA Championship. His height, built and athleticism gives them the advantage of dominating his opponents, and he does in style.
LeBron James plays as the core of Offense and defense but this season the things have been a little dull for the LA Lakers. With consecutive losses showcasing distorted defensive and an offense that is failing to score, is making the Lakers take a back seat in the League.
Considering that it is just the first 17 games still the Lakers need to pull the plug from their sluggish approach towards this season. The League has entered its second month but the Lakers are just not putting serious efforts on the court.
Bronny James imitate LeBron James' Iconic Chase down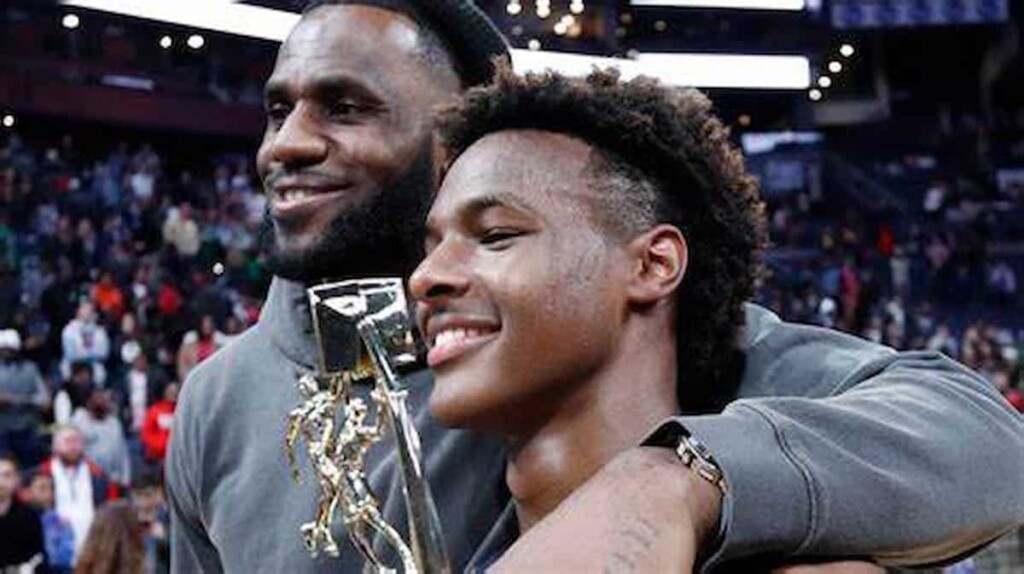 LeBron James is a great defender. His defensive plays in every game are a sight to watch but if one were to pick something that can be called flawless will be his chase-down block to Andre Iguodala in Game 7 in the 2016 NBA Finals. And, what's better when his son replicates the same iconic scene.
Bronny James plays for Sierra Canyon, and they met up with the San Ysidro. While in possession of the ball, Bronny starts dribbling towards the other side of the court only to be met with San's defender at the half-line.
The defenders come out successful in retrieving the ball from Bronny and go for a sleek layup but Bronny doesn't just stand and watch. He runs back and blocks him from making the layup count.
Seems like the concept of not giving up until the moment is over has been a positive influence on Bronny. It is good to see Bronny walking into his father's steps but still, the kid has a lot to learn, develop and achieve before reaching his father's level.
Also read: Watch: Stephen Curry's adorable moment with a young fan leaves the…
Also read: "What gave away that we were close?"-Scottie Pippen gets brutally honest..